Tips to hosting a bridal workshop at your venue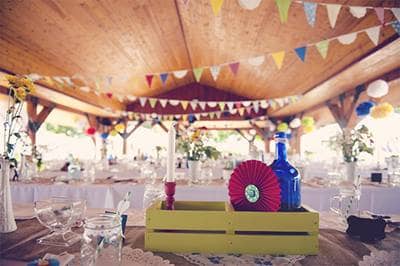 Your venue is the perfect place to host bridal workshops. Providing workshops to the happy couple will give you more exposure and help you secure new business. We've put together some tips on things to keep in mind when planning your next bridal workshop.
5 tips for hosting a workshop
Partner.

Brides and grooms are looking for advice from a variety of vendors. Partnering with other wedding or event professionals is a win-win for everyone. Think about contacting jewelers, bakeries, photographers, videographers, stylists, florists, bridal boutiques, caterers and wedding planners. With the right mix of bridal businesses, you can put on a fabulous event.




Planning.

Meet with your partners and come up with a theme and a plan for the event. Workshops should be informative and demonstrate you and your partner's expertise. A well organized and thought out event will put all the vendors involved in a good light. Consider creating a series of bridal workshops throughout the year. You may want to use a collaboration and project-planning tool to help you stay on track. One great online tool is Asana. It is free for up to 15 members of your team.




Pricing.

Charging a reasonable fee for the workshop will help cover some costs and also give you an idea of how many people to plan for. By having people purchase an advance ticket, they are more likely to show up. When deciding a fee, consider your target market. Charging $50 a ticket to a budget bride is not going to be attractive and conversely a free event is not going to be appealing to a higher budget bride. Another advantage of charging for your event is now you have access to a list of couples you can further market to. Consider using an event website to easily share a link to promote your event, track registration and also has a convenient payment platform, such as Eventbrite.




Promotion.

Social media (Facebook, Twitter, Instagram and Pinterest) is a great and cost-effective way to get the word out. Have each of your workshop partners post the event as you will reach more people. Place the event on your online calendars, create flyers and include in your e-newsletters. Think about the best messaging to draw people in. Brides and grooms love giveaways. Possibly offer an incentive such as the first 30 people to register get a free swag bag with beauty products, coupons and more!




Post event follow up.

Don't miss the opportunity to stay in contact with your guests. Make sure you have permission to send them more information either through the registration process or through a sign up for a giveaway. Then set up a meeting, send a survey, or mail a thank you.



We hope these tips help you attract more brides and grooms to your venue. After you gain your clients, make sure your clients are protected with wedding insurance.
Markel Specialty offers event liability insurance to hosts and honorees, protecting from incidents such as property damage to the venue or injury to a guest. Up to $2 million in event liability insurance can be purchased by your client from Markel Specialty any time at least 1 day before the event. Policies start as low as $75.
By offering event insurance, it will not only protect your clients, but it can also protect you by potentially decreasing your own business liability risk for accidents due to negligence of the event host or honoree. Markel Specialty's event insurance is an easy and affordable solution for your clients – a free event insurance quote takes only a few minutes online or on the phone – that will help protect your clients (and you).
Free client materials! We can provide you with free brochures to help raise your clients' awareness of the benefits of event liability insurance.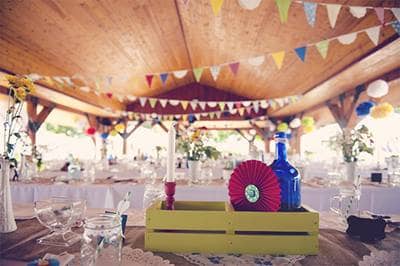 Was this helpful?