What event planners look for in venues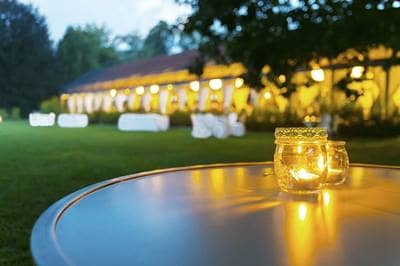 5 ways to cater to event planners
Provide exceptional customer service

Host an event specifically geared to event planners. This will allow them to become familiar with your staff, the space available and what you have to offer. Once event planners visit and experience your venue, they will feel more comfortable recommending you to clients. A friendly and efficient staff can really make or break a partnership, so you will want to make sure your staff is properly trained. Exceptional customer service is imperative to a thriving business.

Make a plan to stay in touch with event planners

It is important to reach out to the event planners after they have experienced your venue, whether they have recently hosted an event at your venue or if they toured it. Have a conversation with them to see what they liked and what they didn't like. Good event planners have firsthand knowledge of the venues in the area and can tell you how you stack up against the competition. If they come in for a tour with a client and ultimately don't choose your venue, it is essential you follow up with them to see why you were not selected. This is a perfect opportunity to revisit your offerings and see how you can improve.

Create customized packages

Costs can be prohibitive for some clients. If you proactively offer packages that can be personalized for a variety of budgets, you stand a better chance of booking an event. When you break out different options, you make it easier for event planners, too. Packages are convenient for everyone involved.

Give preferred rates to event planners

Event planners want their clients to get the best deals and also want to build their own credibility to gain clients. By partnering with event planners, you can create an arrangement that works for both of you. You can become a preferred vendor for them, which allows them to improve their reputation and also increases your business exposure. As a preferred vendor, you offer a discount to the clients the event planner brings in. In exchange for this discount, you receive business you may not have received otherwise. It's a win-win.

Offer incentives within your budget

Another way to cater to event planners is to offer incentives specifically for them. For example, if they book a meeting room with so many attendees, you can offer the event planner a $50 gift certificate to your restaurant or a basket full of local goodies. Sometimes it's the extras that can make you stand out from the rest.
We hope these tips help you attract more clients to your venue. After you gain your clients, make sure they are protected with event insurance.
Markel Specialty offers event liability insurance to hosts and honorees, protecting from incidents such as property damage to the venue or injury to a guest. Up to $2 million in event liability insurance can be purchased by your client from Markel Specialty any time at least 1 day before the event. Policies start as low as $75.
By offering event insurance, it will not only protect your clients, but it can also protect you by potentially decreasing your own business liability risk for accidents due to negligence of the event host or honoree. Markel Specialty's event insurance is an easy and affordable solution for your clients – a free event insurance quote takes only a few minutes online or on the phone – that will help protect your clients (and you).
Free client materials! We can provide you with free brochures to help raise your clients' awareness of the benefits of event liability insurance.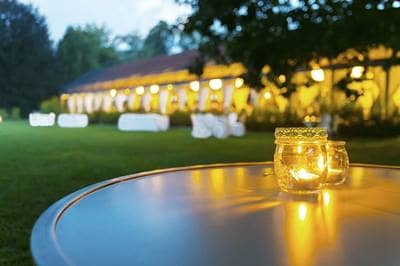 Was this helpful?