5 tips on negotiating contracts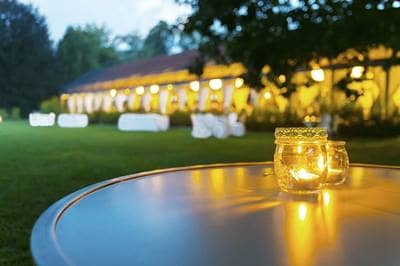 As an event planner, you deal with contracts for every event you plan. To be a successful event planner, it is important to have the skills to negotiate a reasonable contract for your clients so they are satisfied. In addition, it is essential to negotiate in a way that the vendors are satisfied too, so that you can build long-term relationships and partnerships. Here are some tips on how to negotiate contracts.
5 tips for negotiation
Obtain at least three quotes

Your clients may have their hearts set on one vendor, but it is to your advantage to get at least three quotes from different vendors. Not only does this allow your client to review other options, but gives you leverage when negotiating. Mention to the vendor that you are getting other quotes from their competition. At this point, the vendor may give you a clue on if they are willing to match pricing. You may be able to drive costs down with your client's preferred vendor by sharing a lower cost from another vendor.

Provide flexible dates for the event

There are busy times for vendors. This normally includes the months of May, June, September and October. In addition, weekends, especially Saturdays, are more popular for events. If your client is looking for affordable options, you can suggest a Friday or Sunday event in March. During vendor slow times, you may be able to negotiate significant discounts all around. It's a win-win because any business on those days is welcomed for the vendor.

Don't make a rush decision

Often times to gain your client's business, the vendor may say that there are people looking at booking the same date or that you need to take advantage of a limited-time offer. You don't want to be pressured into making a decision before your clients are ready. To get around this, ask your clients to choose more than one date that you can present to the vendors. Also, vendors will work with you on discounts if they really want your business.

Unbundle packages

Take a look at packages that a vendor has put together. Price out the elements separately in the package to see if your client is getting the best deal. There may be parts of the package your client doesn't even want or need. It may be in your best interest to build out and customize the services or products your client wants in order to get the most out of the client's money. There also may be items the vendor is willing to swap out, so make sure your clients prioritizes the most important items to them.

Understand what the vendor wants most

Find out what the vendors are unlikely to negotiate on because they will lose money. Once you understand this, you can negotiate on other services that may add up for your client, but aren't that big of a deal for the vendor. For example, a venue may not negotiate the costs of food and beverage, but they may be able to negotiate a discount on parking, give your client free Wi-Fi, provide a hospitality room at no extra charge, give a discount on hotel rooms, etc. By looking at it from the vendor perspective, you will also build trust that you are willing to work with the vendor. This will serve you well in future negotiations with them.
We hope these negotiation tips get your clients the best deals. To help your clients further, make sure they are protected with event insurance.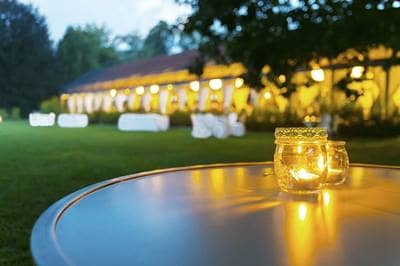 Markel Specialty offers event liability insurance to hosts and honorees, protecting from incidents such as property damage to the venue or injury to a guest. Up to $2 million in event liability insurance can be purchased by your client from Markel Specialty any time at least 1 day before the event. Policies start as low as $75.
By offering event insurance, it will not only protect your clients, but it can also protect you by potentially decreasing your own business liability risk for accidents due to negligence of the event host or honoree. Markel Specialty's event insurance is an easy and affordable solution for your clients – a free event insurance quote takes only a few minutes online or on the phone – that will help protect your clients (and you).
Free client materials! We can provide you with free brochures to help raise your clients' awareness of the benefits of event liability insurance.
Was this helpful?