How to use social media to attract brides and grooms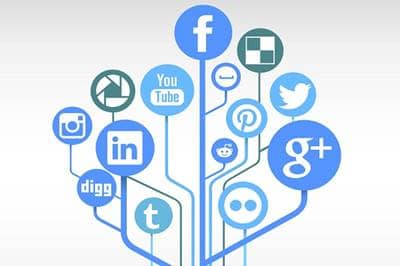 From instant inspiration for brides and grooms to key connections for wedding event planners and other industry partners to reach each other and tap into clients, social media has become an invaluable forum for the wedding industry. The rise of social media influencers lends itself to savvy wedding event planners who can combine brand awareness with a personal touch to engage with brides and grooms. The wedding industry itself is being shaped by social media influencers, which is why making your mark is more important than ever as you are growing your wedding event planning business.
Six tips for social media success
Engage with Instagram

With a significant percentage of users between the ages of 18 and 34 years old, with a roughly even split of male and female, Instagram is an ideal outlet for connecting with brides and grooms. You can leverage Instagram for your wedding planning business by streaming live with top tips for brides and grooms while using key hashtags to categorize your insights. Eye-catching visuals and creative content will help you engage potential clients and network with wedding industry colleagues to grow your brand.





Photography Focus on Pinterest

Pinterest is one of the most visual social media platforms featuring many wedding industry categories to highlight your wedding event planning business. Pinterest has a predominantly female audience, which fits well with the desire to attract potential brides as clients. Posting beautiful photos from your wedding business is an ideal way to get started on Pinterest. As users browse significant photos and examples from your wedding event planning portfolio, their aspirations and desires for their own special days will grow. Pinterest has a direct impact on brides and grooms as they search for ideal wedding locales, venues, décor and more.




Drive Content with Facebook

Facebook is one of the most frequently used channels to share wedding plans and discuss details in group chats. Producing meaningful content relevant to your potential client audience will help build your wedding event planning business on one of the top social media platforms. Going live with videos is another instrumental way to share wedding planning themes, showcase your work at event sites during preparation, and sneak peeks during events.




Increase Reach on YouTube

Video is a powerful and underused tool in the wedding event planning industry. Showing a video to potential clients will increase their understanding of what you do. Google, the top search engine, favors videos in its search results. YouTube is the second most popular search engine and having an engaging key-word targeted video can give you an edge over competition. Consumers rely on videos for their decision making and are more likely to buy something after viewing a video. Emotions are an important component to decision making and emotions can be relayed well in a video.




Get Personal with Twitter

Twitter remains a relevant social media outlet relying on short descriptions to pique interest about what your wedding planning business has to offer brides and grooms. Twitter can be more personal in engagement with potential clients and wedding event planning colleagues. Often clever tips and material you may share on Twitter can still be informative and help engage potential brides and grooms in a meaningful way.




Trend More with #Hashtags

More than half of all couples create a hashtag, or a word or phrase preceded by a hashtag symbol that are used to identify messages on a specific topic, to mark their wedding union. By creating a unique hashtag for your wedding event planning business and using hashtags in your social media content, you are building brand recognition for your services. Wedding posts make up some of the top trending content on social media platforms like Instagram and Pinterest. While some wedding hashtags may capitalize on humor and blends of the happy couples' names, more universal hashtags related to the wedding event industry are useful to help your posts get noticed. When trying to grow your audience, hashtags are a helpful tool to boost views and followers.



Social media is vital to your wedding planning event business success. Every social media platform is unique and attracts a specific demographic among brides and grooms. Be prepared to test and adapt your social media strategy to improve your ability to connect with potential clients. Social media will continue to impact the wedding event industry, so being informed about the latest trends is critical as you continue to shape your wedding event planning business.
We hope these social media tips help you attract more clients to your business. After you gain your clients, make sure they are protected with event insurance.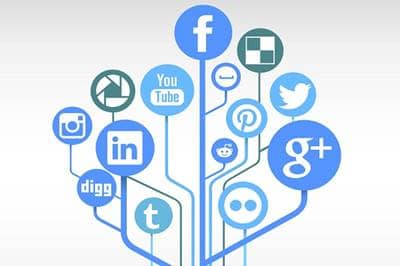 Markel Specialty offers event liability insurance to hosts and honorees, protecting from incidents such as property damage to the venue or injury to a guest. Up to $2 million in event liability insurance can be purchased by your client from Markel Specialty any time at least 1 day before the event. Policies start as low as $75.
By offering event insurance, it will not only protect your clients, but it can also protect you by potentially decreasing your own business liability risk for accidents due to negligence of the event host or honoree. Markel Specialty's event insurance is an easy and affordable solution for your clients – a free event insurance quote takes only a few minutes online or on the phone – that will help protect your clients (and you).
Free client materials! We can provide you with free brochures to help raise your clients' awareness of the benefits of event liability insurance.
Was this helpful?