Social media tips for your business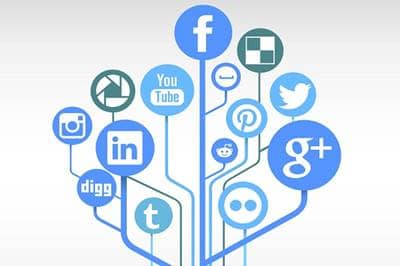 5 social media networks to attract more business
Be present on Pinterest.

Pinterest is one of the best places to promote your venue and provide ideas to engaged couples. If your venue already has a Pinterest page, it is important to create a Pinterest board or multiple boards specific to wedding resources that brides would find most engaging.
Visuals are a great way to draw people in. Use the boards to pin photos of real weddings at your venue and photos already on your website. Photos pinned from your website will drive traffic to your website and could potentially lead to more business.


Be a resource for potential clients by repinning relevant ideas from other sources as well, such as decorating, bridal party gifts, invitations, honeymoons, dresses, wedding favors – the list is endless. Make sure you tag the original pinner for credit. This helps build partnerships and shows you are an active part of the wedding community. Many people will return the favor and start following you and repin your pins. This will give you more exposure to brides who may have otherwise not heard about your venue.
Engage through Facebook.
Advertising on Facebook is more targeted and can provide better results than traditional advertising. Many newly engaged couples update their relationship status to "Engaged." This allows Facebook to capture the data by region and place your ad directly on the Facebook pages of these newly engaged couples. A newer advertising option on Facebook is to run a Boosted Facebook Post. This gives you the option to write an article that a bride-to-be would find valuable (about your venue, or tips to keep in mind when planning your reception, etc.). Boosted Facebook Posts cost the same as a display ad on Facebook, and tell the bride-to-be a little bit more about your company than a traditional ad.
Create a Facebook Page for your Venue. Engagement will be key. Pushing your venue for the sake of promotion will not win points on Facebook. Facebook is an excellent place to share real wedding stories, start conversations by posting polls, contests and questions. Post relevant information your audience will appreciate. Always be polite and respond promptly.
Follow other wedding resources and vendors to engage in the community.
Short videos are popular on Facebook. Be creative and post videos related to your venue, real weddings, and from other resources that can inform, but also entertain your followers. These do not have to be professionally created. Use of a video on your phone can work just as well.
Replicate what is working. Check your Page Insights to see what posts are receiving the most likes and comments and continue to create similar posts.
Hashtag it up on Instagram.
This is the perfect place to post unique photos such as close ups of bouquets, centerpieces, menu items, brides and grooms, wine, motivational quotes for newly engaged couples, bridal party gifts, romantic beaches, photos of your venue from different angles. Make sure you use hashtags. The top hashtags on Instagram are ideal for your venue to engage with others, they are: #love, #beautiful, #family, #amazing, #friends, #food, #photooftheday and #tbt. You can visit https://top-hastags.com/instagram to see what hashtags are trending on a specific day and post a photo that correlates.
Dedicate each day of the week to a fun post. Use popular hashtags such as #MotivationMonday, #TransformationTuesday, #WeddingWednesday, #ThrowbackThursday (#tbt) and #FollowFriday. For example, on Tuesday you could show how your venue transformed for a wedding before décor and after. You can use Fridays to highlight another wedding vendor in the area, such as a photographer. The goal is to be a resource for brides, but to also create partnerships in the community.
Search on Instagram to find brides and grooms in your area. For example, use key words such as "(your location) bride." Also, search newly engaged. Once you find them follow them. Many people will follow back.
Follow key wedding resources such as wedding magazines, wedding events, travel agents, DIY wedding and other wedding vendors. Engage and start conversations by tagging others.
Giveaways are fun on Instagram. These are best implemented with photos. You can take a photo of your venue decorated for a wedding and ask a question such as, "Can you guess how many different flowers were used to create this beautiful centerpiece?" First person to guess the right number and also tags one other person to your post wins a wine basket. This is a great way to engage with brides and gain new followers.
Tweet it up on Twitter.
Find out who is talking about weddings in your area by performing searches on key words such as "weddings in (your location)." Once you find brides, tag them and ask a relevant question. Be fun and creative. People love to see their names tagged.
Use Twitter to retweet wedding ideas. This again builds relationships and shows you are engaged and an active user in the wedding community. Tweet photos of your real weddings and link back to your website and blog.
Follow other wedding vendors in your area, brides, grooms and wedding resources such as wedding magazines and popular online wedding websites like The Knot. Many will follow you in return. The more followers you have the more exposure you will receive.
Use popular hashtags on Twitter in all your tweets to push them out to the larger community.
Join the blogging community.
The blogging community is huge for weddings and if you are not there, you are missing out. Yes creating and maintaining a blog is more work than other social media platforms because you have to actually write an article of interest. Before you jump in full force to writing your own blog, consider taking these steps:
Start reading and following popular wedding blogs and commenting on them. People will have access to your comments and can engage with you. Be relevant and purposeful.
Retweet, repin, and post popular blog articles on your other social media platforms.
Ask if you could guest blog on another blogger's page. Be sure to offer a relevant idea without pushing your venue. Such as write and article about "Tips for the perfect reception." You can position yourself as the expert because this is a topic you understand.
Ask another blogger if they would mind writing about your venue. Start with a bride who blogs and has a good following, used your venue and who you know had a positive experience.
We hope these tips help you get the most out of social media. Another tip is to make sure you and your clients are protected with wedding insurance.
Markel Specialty offers event liability insurance to hosts and honorees, protecting from incidents such as property damage to the venue or injury to a guest. Up to $2 million in event liability insurance can be purchased by your client from Markel Specialty any time at least 1 day before the event. Policies start as low as $75.
By offering event insurance, it will not only protect your clients, but it can also protect you by potentially decreasing your own business liability risk for accidents due to negligence of the event host or honoree. Markel Specialty's event insurance is an easy and affordable solution for your clients – a free event insurance quote takes only a few minutes online or on the phone – that will help protect your clients (and you).
Free client materials! We can provide you with free brochures to help raise your clients' awareness of the benefits of event liability insurance.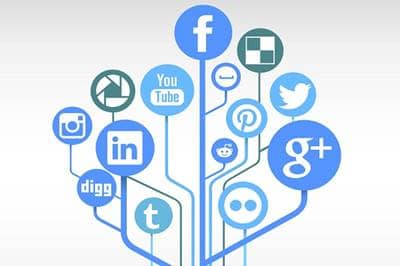 Was this helpful?