Tips for increasing bookings in off peak wedding season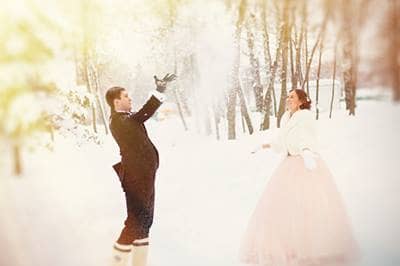 The months of January, February and March are typically considered "off-peak season" in the wedding industry and tend to be slower months. Getting more bookings in these months require a different strategy than peak season as well as thoughtful planning. Let's look at some strategies that can work for you to increase your business in the off season.
5 tips to booking in the off-season
Offer Off-Season Rates

There is a market for off-season weddings, you may just need to work smarter to reach it. Find budget-conscious couples through online target marketing (Google ads or Social Media ads) and offer discounts for your slower months. Create a list of keywords that couples may use to search online for and include the words in your ad strategy. Some keywords may include affordable weddings, wedding discounts, wedding deals, wedding offers, wedding venue discounts, off-season wedding deals, off-peak wedding season discounts, etc.

Promote Early

As you know, it takes time to plan a wedding. It makes sense to, start advertising your off-peak season discounts at least a year in advance. This gives couples looking for affordable alternatives a chance to decide if having a wedding in the off season is right for them. An affordable way to advertise is through your blog and a special section on your website.

Target Last-Minute Weddings

Most couples plan their weddings, at the very least, 6-months in advance. However, there are still couples whoplan a wedding in less time. This can work to your advantage in the off-peak season. You may not have to offer the deepest discount to win this business because these couples are motivated to tie the knot. Again, the best way to find these couples is through targeted ads. Keywords that may appeal to these couples are last-minute wedding deals, last-minute wedding offers, booking wedding venues last minute, wedding planning in a short time, etc.

Partner with Vendors to Offer Exclusive Deals

The broader your network with local wedding industry professionals and vendors, the better positioned you will be for the off-season months. You may not be a couple's first stop in their wedding planning – think bridal shops and jewelers. Consider exchanging voucher coupons with these vendors to promote each other's businesses. In addition, if you partner with other local wedding vendors, you may be able to come up with an attractive package to offer budget-conscious couples and couples who are planning their weddings in a short amount of time. Partner with wedding planners, photographers, floral shops, DJs/bands, caterers, and more.

Highlight the Advantages of an Off-Season Wedding

Engaged couples have a variety of concerns about booking in the off-season. Concerns they likely wouldn't have to face in the peak season, mainly weather related. By highlighting the advantages of an off-season wedding to the couple, they may decide the risk is worth it. Here are some selling points:

Saving money with discounts.
Creativity with the theme and photos. Winter-themed weddings are unique and memorable because most weddings take place in the summer months. Their photos will be stunning with the natural beauty of the season and choice of winter fashion for outdoor photos (beautiful coats and capes for the wedding party).
Winter-themed décor and food choices that wouldn't be offered in the summer months. For example:

crystal icicles, shimmery linens and silver and gold accents lend a magical aura
warm desserts such as death-by-chocolate, mini rum cakes, warm cobbler and crumbles
hearty comfort food with creamy soup, whipped potatoes and roasted vegetables
seasonal drinks like hot chocolate, hot apple cider, coffee, cappuccino, hot buttered rum, spiced wine, and eggnog

Increased attendance. People are busy in the warmer months and are more likely to decline invitations for other commitments. In addition, out-of-town guests, can experience lower airfare in the off-season.
Highlight the ways you prepare your venue for colder months, including your assurance of a comfortable, warm atmosphere (like a fireplace), cleared parking lot and walkways of snow and ice, a large, accommodating coat room, hand-warming towels in the restrooms, a backup generator, and many other ways you take care special care in the off-season to provide the best service possible.
We hope these tips help you attract more clients to your venue during the off season. After you gain your clients, make sure they are protected with event insurance.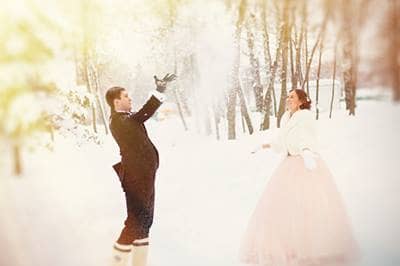 Markel Specialty offers event liability insurance to hosts and honorees, protecting from incidents such as property damage to the venue or injury to a guest. Up to $2 million in event liability insurance can be purchased by your client from Markel Specialty any time at least 1 day before the event. Policies start as low as $75.
By offering event insurance, it will not only protect your clients, but it can also protect you by potentially decreasing your own business liability risk for accidents due to negligence of the event host or honoree. Markel Specialty's event insurance is an easy and affordable solution for your clients – a free event insurance quote takes only a few minutes online or on the phone – that will help protect your clients (and you).
Free client materials! We can provide you with free brochures to help raise your clients' awareness of the benefits of event liability insurance.
This document is intended for general information purposes only, and should not be construed as advice or opinions on any specific facts or circumstances. The content of this document is made available on an "as is" basis, without warranty of any kind. This document can't be assumed to contain every acceptable safety and compliance procedures or that additional procedures might not be appropriate under the circumstances. Markel does not guarantee that this information is or can be relied on for compliance with any law or regulation, assurance against preventable losses, or freedom from legal liability. This publication is not intended to be legal, underwriting, or any other type of professional advice. Persons requiring advice should consult an independent adviser. Markel does not guarantee any particular outcome and makes no commitment to update any information herein, or remove any items that are no longer accurate or complete. Furthermore, Markel does not assume any liability to any person or organization for loss or damage caused by or resulting from any reliance placed on that content.

*Markel Specialty is a business division of Markel Service, Incorporated, the underwriting manager for the Markel affiliated insurance companies.
© 2022 Markel Service, Incorporated. All rights reserved.

Was this helpful?