Tips to promote your venue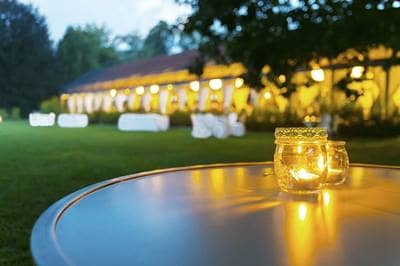 5 ideas on how to promote your business
Join business organizations and networking groups.

By joining local organizations such as the Chamber of Commerce, the Visitor Bureau and other business groups in your area, you can attend events and meet other business owners. This gives you the opportunity to start developing important networking relationships that can lead to more business. You can host an after-hours event at your venue for members of these organizations to showcase your space and offerings.




Invite executives to visit.

Invite leaders at corporations and small businesses to visit your venue. On the invitation, highlight your venue has ample space and is equipped for luncheons, company parties, team building, and meetings. Host a networking luncheon for these executives, so they can learn more about your venue while also meeting other leaders in the community.




Be part of organizations where you can share your expertise.

Seek out organizations such as Events in America and join conversations. You can self-publish an article regarding relevant industry information for venues. You can then share it on your website, in your email newsletter and on social media. This increases your credibility and positions you as an expert in the venue arena.




Partner with convention centers and exhibit halls.

If there are convention centers, exhibit halls, museums or other venues that hold large trade shows and other events in your area, develop a relationship with key leadership at those places. Find ways you can host an off-site luncheon, dinner or after-hours event at your venue for attendees of events held elsewhere. You can even suggest catering for the event.




Hold an evening for event planners.

Establishing relationships with event planners can propel your business forward. Event planners can be your key to booking more events. Invite the top event planners in your area to experience a night in your space. At the event, give tours of your venue, present live cooking demonstrations, offer wine and specialty drinks, serve dinner and provide a delectable dessert bar. This evening just may be a catalyst to future conversations with event planners and possibly lead to you becoming a preferred venue for many of them.



We hope these tips help you attract more clients to your venue. After you gain your clients, make sure they are protected with event insurance.
Markel Specialty offers event liability insurance to hosts and honorees, protecting from incidents such as property damage to the venue or injury to a guest. Up to $2 million in event liability insurance can be purchased by your client from Markel Specialty any time at least 1 day before the event. Policies start as low as $75.
By offering event insurance, it will not only protect your clients, but it can also protect you by potentially decreasing your own business liability risk for accidents due to negligence of the event host or honoree. Markel Specialty's event insurance is an easy and affordable solution for your clients – a free event insurance quote takes only a few minutes online or on the phone – that will help protect your clients (and you).
Free client materials! We can provide you with free brochures to help raise your clients' awareness of the benefits of event liability insurance.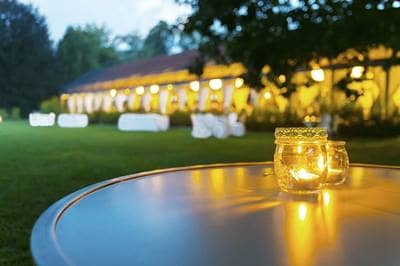 Was this helpful?