Tips for creating videos for your venue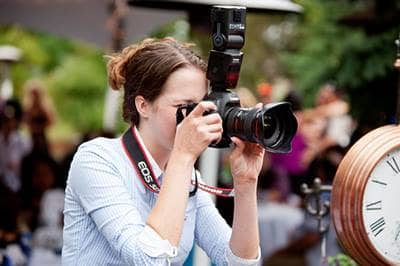 5 tips to filming a video
Create compelling content.

What topics would your clients be most interested in? How can you solve a problem they may have? What makes your venue unique? Think about content that will appeal to couples while also promoting your venue.




Proper lighting and clear audio.

Technical aspects (such as lighting and audio) of your video are just as important as your content. Make sure your viewers can clearly see the subject. You don't have to use fancy lighting; simply work with the lighting you have while also using natural light. Be sure your microphone is working and the subject is speaking clearly. You will want to test the lighting and audio before diving right into filming the full video.




Put charismatic employees in front of the camera.

Your videos shouldn't be boring. You don't need to hire a professional actor to display your brand personality. Real people who work for you will be able to capture the essence of your business. Choose employees who can deliver content in an engaging way and come across as authentic. Using people who will have contact with your clients is a good choice as this helps with relationship building.




Keep it short.

Most people watch videos on their mobile device and often do not have time for a long video. One to three minutes is typically a good length. Make sure the main point of your video is clear in the first few seconds and also the reason why the viewer should continue watching.




Include a call to action.

It's important to incorporate a next step for the potential client to follow so that you can continue building a relationship. Do you want them to call you for an appointment? Check out more information on your website? Be as clear as possible and invite them to take action now.



We hope these tips help you create videos people watch, find interesting and are compelled to take the next step in contacting you. Once you secure new clients, another tip is to make sure you and your clients are protected with wedding insurance.
Markel Specialty offers event liability insurance to hosts and honorees, protecting from incidents such as property damage to the venue or injury to a guest. Up to $2 million in event liability insurance can be purchased by your client from Markel Specialty any time at least 1 day before the event. Policies start as low as $75.
By offering event insurance, it will not only protect your clients, but it can also protect you by potentially decreasing your own business liability risk for accidents due to negligence of the event host or honoree. Markel Specialty's event insurance is an easy and affordable solution for your clients – a free event insurance quote takes only a few minutes online or on the phone – that will help protect your clients (and you).
Free client materials! We can provide you with free brochures to help raise your clients' awareness of the benefits of event liability insurance.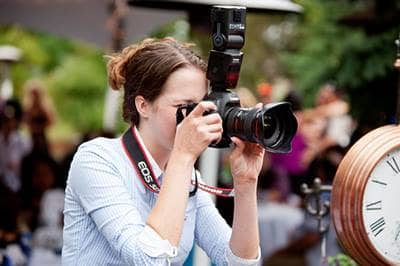 Was this helpful?