5 ways to promote your event planning business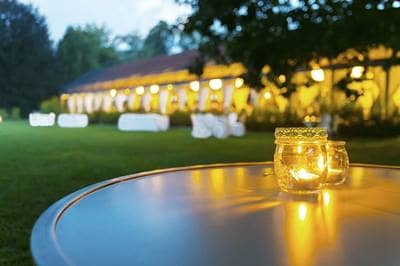 Promoting your event planning business is integral to your success. The key to thriving in this business is exposure. The more ways you can get your name in front of potential clients, the more business you will have. We've put together a list of ways you can get the word out about the services you offer.
5 essential ways to promote your business
Partner with vendors.

Partnering with venues, florists, caterers, jewelers, music, bands and other vendors who are involved in the wedding planning industry, will increase your exposure as well as help you find new clients. By partnering with other businesses, you can have agreements in place that allow you to send referrals to each other. Often this is in the form of preferred vendor lists that are passed on to potential clients. If the clients use the preferred vendors on this list, they can be given a discount or some sort of incentive (like a gift card) to strengthen the bond between your two businesses. You gain the business and the customer gets a discount. It's a win-win.




Network with vendors.

Networking is a must. Always be open to meeting new people who are either in need of your services or know someone who is. Be strategic about your networking. This will allow you to find the right clients without spending your time in the wrong places. Attending your local chamber of commerce meetings puts you in front of businesses that may be hosting events. Take meeting these people a step further and ask if you can set up some time with them to go through your services. Another idea is to find a Meetup group in your area that caters to those in the event planning industry, such as venues, photographers, bakeries, etc. If there is not a local Meetup group for those in the event industry, consider taking the lead and organizing one. After all, you have the skills necessary to plan, use them to your advantage to gain more business.




Write a blog.

Well-written, insightful blogs is another way for you to get your name out there as an event planning expert. When you share inside tips for weddings, birthday celebrations and more, you gain credibility. Plus, your content can be found through Internet searches like Google and Bing and lead more traffic to your website. To increase your reach, share the links to your blog on all your social media platforms. Also, consider guest blogging for blogs that are already established in the industry. For example, there may be a travel agency in your area that writes a travel blog, ask if you could write about the top 10 things to consider when planning destination weddings. Get creative! There are a variety of topics you can write about.




Get on TV.

Public relations is a great free way to promote your business. Local morning TV show producers are always looking for unique stories that would interest their viewers. Consider pitching a story idea that gets multiple vendors on the show. For example, submit a proposal to the local morning show producer regarding trends in the wedding industry. This segment could feature a bridal fashion show. Consider including a local wedding boutique, jeweler and florist. You can plan the segment to take the pressure off the producer. During the show, you can introduce the different dress styles, jewelry and flower bouquets. Your name will be highlighted on screen for the viewers to see. Promote the program ahead of time on your social media and then share the link to the show after it airs. Also, include the show on your website.




Exhibit at trade shows.

Get in front of potential clients. Secure a booth at a local wedding show or another trade show, so you can meet people looking for your services. Exhibiting can be expensive and it may make sense for you to share a booth with another exhibitor such as a baker. Baker's tend to draw a larger crowd because they often hand out cake samples. You will want to make a concentrated effort to engage in conversations and also place a brochure or flyer in the person's bag. Exhibit at shows where you are given a list of attendees. This allows you to contact potential clients after the show through direct mail or email
We hope these tips help you attract more clients to your business. After you gain your clients, make sure they are protected with event insurance.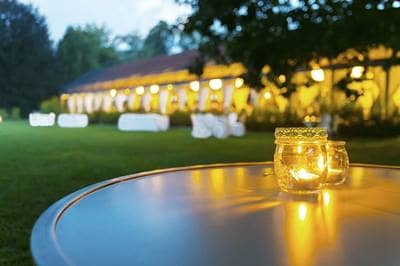 Markel Specialty offers event liability insurance to hosts and honorees, protecting from incidents such as property damage to the venue or injury to a guest. Up to $2 million in event liability insurance can be purchased by your client from Markel Specialty any time at least 1 day before the event. Policies start as low as $75.
By offering event insurance, it will not only protect your clients, but it can also protect you by potentially decreasing your own business liability risk for accidents due to negligence of the event host or honoree. Markel Specialty's event insurance is an easy and affordable solution for your clients – a free event insurance quote takes only a few minutes online or on the phone – that will help protect your clients (and you).
Free client materials! We can provide you with free brochures to help raise your clients' awareness of the benefits of event liability insurance.
Was this helpful?