40 questions to ask your cake designer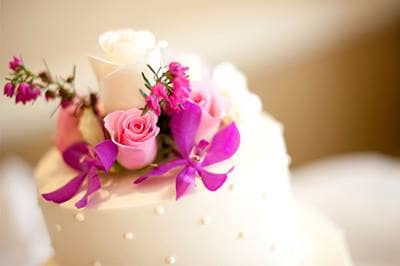 You want your cake to be beautiful and delicious. That is why it's important to choose a cake designer that can meet your needs. To guide you, we put together a list of questions to ask potential cake designers.
40 important questions to ask a wedding cake designer
Is the cake designer available to make the cake on the date that you need it?
How long have they been in business?
How many events/weddings do they provide cakes for per year?
Is the cake designer baking for other events on the same day or weekend?
Can you view a book of their work?
Can you provide them with a photo of a cake to recreate?
Will they work with your florist if you want fresh flowers on your cake?
Is there a cost for a tasting?
Have they worked with your venue in the past?
Will they deliver to your venue?
Is there a delivery charge?
What if the cake gets damaged during delivery?
How much time does the cake designer need to setup?
Is there a cost for setup?
Who decorates the cake table?
Do they provide cake stands?
Do they provide or rent cake toppers?
Where does the cake designer make the cake?
When does the cake designer make the cake?
Do they provide it fresh or freeze it?
What flavors, frosting and fillings do they offer?
Do they work with fondant or buttercream?
Can they accommodate special requests such as gluten-free or organic?
Can they custom design a cake for you or do you need to pick from designs?
Is there an extra charge for custom designs or fillings?
What kind of ingredients do they use?
Do they help cut or serve the cake?
Is there a cake-cutting fee?
Do they offer other desserts?
How do they price their cakes? By slice?
Do they preserve some of your cake or provide a new cake on your 1 year anniversary?
Is there a minimum order requirement?
What is the total cost and what is required for a deposit?
Do they offer payment plans?
What type of payment can they take – cash, check, credit card?
What it their cancellation policy?
Are they licensed and insured?
Can the cake designer provide references?
When does the cake designer need your final cake choice and guest count?
How far in advance do you need to order the cake?
We hope this list of questions helps guide you in preparing for your big day. But, even with the best planning, there are situations that can occur that are out of your control. That is why we recommend wedding insurance.
Markel offers wedding cancellation insurance, which reimburses you for lost deposits and non-refundable amounts if you have to cancel or postpone your wedding due to unforeseen circumstances – like your reception venue going out of business! It can also cover if your cake designer damages your wedding cake on the way to your venue, or even worse, doesn't show up the day of your wedding. Markel's cancellation coverage also protects you against such instances as stolen gifts, a wrecked gown, lost wedding rings and more. Coverage can be purchased anytime at least 14 days before your event, and policies start as low as $130.
In addition, Markel offers wedding liability insurance, protecting you from incidents such as property damage to the venue or injury to a guest. Up to $2 million in wedding liability insurance can be purchased from Markel any time at least 1 day before your event and covers your ceremony and reception, rehearsal and setup/takedown. Policies start as low as $75.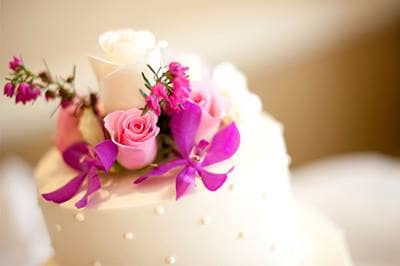 Was this helpful?
Wedding insurance policies as low as $75.
Get a fast, free wedding insurance quote online and get the protection and peace of mind you deserve. Or call +1.800.236.2453 to speak with a wedding insurance specialist.
Markel Specialty is now offering event cancellation and postponement policies and endorsements in select states. To learn more, including to see if Markel's event cancellation or postponement policy and endorsement is currently available in your state, please visit our communicable disease notice page.