Tips for choosing reliable wedding vendors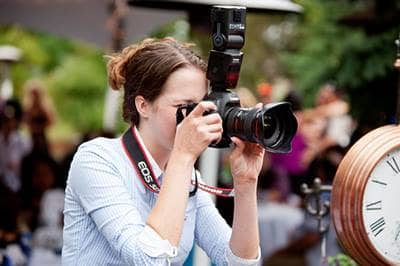 Your wedding is one of the most important days of your life and you should be free to enjoy every moment of it without a care in the world. After the months and months of planning that goes into your perfect event, you want the day to go as smoothly as possible. That is why it becomes necessary to choose your vendors wisely. There is nothing worse than a photographer who doesn't show, leaving you scrambling for a wedding guest with a decent camera to capture all of your special moments. You don't need that type of stress on your wedding day. Here are some tips to selecting reliable vendors, so your wedding can be pulled off without a hitch:
7 tips for choosing reliable wedding vendors
Referrals

Ask your friends and family for their recommendations. You tend to trust those close to you. They speak from personal experience and usually won't lead you down the wrong path.

Reviews

Similar to referrals, reviews on Yelp or other open review platforms, can give you a better idea on the personal experience of others working with a particular vendor. Usually, people will review a vendor if they have had a horrible experience or a wonderful experience. Read through the reviews to get a sense if the vendor is someone you can trust.

Better Business Bureau

It is always a good idea to visit the BBB website. For no cost, you can check if there are any complaints filed against the vendor.

Research early

The most sought after vendors book up fast. To be assured you get your first choice, start your search early.

Meet with the vendors face-to-face

First impressions do matter. When you meet with vendors face-to-face, you can get a feel for their demeanor in order to be reassured you are choosing wisely. You can also take the opportunity to see samples of the person's work (photos, cakes, flowers, etc.). It's a great idea to go prepared with a list of questions that you would like answered to make sure the details of your wedding turn out exactly how you envision.

Trusted vendor partners

If you find a vendor you love and trust, ask the vendor if he or she has any recommended partners to help with other aspects of your wedding. Oftentimes, vendors have preferred partners they like to work with and this saves you time and energy on doing your own research.

Contract

This is a must have for any vendor. The contract should state exactly what you are getting with no hidden fees. It also commits the vendor to provide services for your wedding day. Read the contract thoroughly and ask about any points that seems unclear to you. The contract should protect you in an event of a dispute.
Even with the most careful planning and vendor selection, unfortunate situations can occur that are out of your control. In cases like these, you don't want to get stuck paying the bill for vendor cancellations or no-shows. That is why Markel offers wedding cancellation insurance, which reimburses you for lost deposits and non-refundable amounts if you have to cancel or postpone your event due to unforeseen circumstances.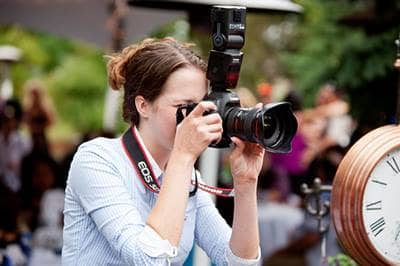 Was this helpful?
Wedding insurance policies as low as $75.
Get a fast, free wedding insurance quote online and get the protection and peace of mind you deserve. Or call +1.800.236.2453 to speak with a wedding insurance specialist.
Markel Specialty is now offering event cancellation and postponement policies and endorsements in select states. To learn more, including to see if Markel's event cancellation or postponement policy and endorsement is currently available in your state, please visit our communicable disease notice page.