Rustic wedding ideas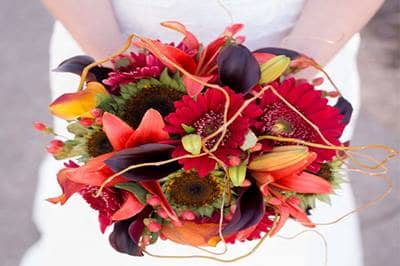 Rugged by nature, a rustic wedding incorporates many beautiful earthy elements as well as do-it-yourself décor to help make your wedding elegant. If you are getting married at a rustic venue, here are some things to keep in mind to help you plan your special day.
7 ideas for your rustic wedding
Outdoor rustic wedding

Venues commonly associated with rustic weddings are those where nature plays a dominant role such as barns, farms, ranches, forests, lodges, mountaintops, lakes and parks. You can even have a rustic wedding in your own backyard with a tented area. An outdoorsy element to consider is sitting around a fire pit at night for a cozy and intimate gathering.

Colors

Earth tones are perfect for a rustic wedding. You can include cream, rose, bronze, orange, pale green, light brown and yellow into your attire, flowers and décor.

Decor

There are so many exciting decorations you can use for a rustic wedding. Burlap and lace are popular fabrics for this theme. They are versatile, can be used together and incorporated into a variety of different DIY décor including bows for the aisle chairs or pews, the ring pillow, a wrap for your flowers, on invitations, programs, centerpieces, table numbers, cake decorations, table cloths, aisle runner, wedding favor bags and to decorate chairs at the reception. For the centerpieces, you can incorporate curly willow branches, wild flowers, wheat, birch wood, baskets, tin cans, pottery, twine, twigs, acorns, wood, cork, pine cones, bird houses, dried berries, mason jars and gourds. Consider antique hanging metal lanterns for lighting.

Flowers

Flowers that bring a rustic romance to your wedding include succulents, sunflowers, chrysanthemums, hydrangea, garden rose and zinnia. For an added touch, use moss, cotton, pussy willows and wheat. Don't underestimate the power of daisies or other wildflowers in abundance.

Comfort food menu

Rustic weddings traditionally serve comfort foods that are hearty and served family-style or buffet-style. There are a variety of foods you can choose for your menu such as biscuits and gravy, barbeque chicken, ribs, pulled pork, chili, pot pie, mac 'n cheese, roasted potatoes, green beans, corn, roasted vegetables, baked beans, warm rolls, and corn bread. In addition to your cake, consider a dessert bar with warm apple pie alamode, s'mores or apple crisp. Lemonade or apple cider served in mason jars is a fun addition to your day.

Wedding photos

There are many rustic props you can bring into your wedding photos and poses you can do to make them exciting and unique. Think an old model pick up truck, picket fence, wagons, cowbells, horseshoes, cattle rope, cowboy hats and cowboy boots. Be bold and creative. It's your day!

Wedding favors

Chocolates, dried lavender, maple syrup, honey or jam are all simple, down-home gifts your guests will love. Present the favor of your choice in burlap favor bags, small mason jars or small baskets for that special added touch.
We hope these ideas help you plan your dream rustic wedding. As you prepare for your wedding day, another idea to consider is buying wedding insurance. Markel offers wedding cancellation insurance, which reimburses you for lost deposits and non-refundable amounts if you have to cancel or postpone your wedding due to unforeseen circumstances such as extreme weather, venue bankruptcy, or vendor no-shows. Coverage can be purchased anytime at least 14 days before your event, and policies start as low as $130.
Markel also offers wedding liability insurance, protecting you from incidents outside of your control such as property damage to the venue or if someone gets injured at your event. Up to $2 million in wedding liability insurance can be purchased from Markel any time up to the day before your event. Policies start as low as $75.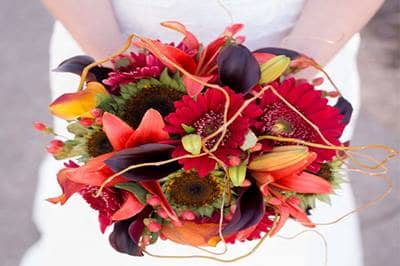 Was this helpful?
Wedding insurance policies as low as $75.
Get a fast, free wedding insurance quote online and get the protection and peace of mind you deserve. Or call +1.800.236.2453 to speak with a wedding insurance specialist.
Markel Specialty is now offering event cancellation and postponement policies and endorsements in select states. To learn more, including to see if Markel's event cancellation or postponement policy and endorsement is currently available in your state, please visit our communicable disease notice page.