Top 10 honeymoon destinations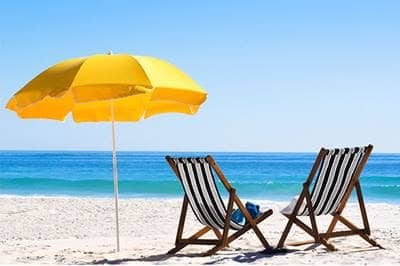 As the excitement of their wedding day comes to a close, many couples find relief in the anticipation of relaxation during their honeymoon. While the list of possible honeymoon locations can seem endless (and even a little daunting!), Markel event insurance has tried to make things a little easier for you by compiling a list of what we believe to be the top 10 honeymoon destinations. Whether you would rather relax and unwind on the beach or embark on a thrill-seeking adventure, you're sure to find the perfect location for your honeymoon.
Cancun - Mexico

With fourteen miles of white-sand beaches, Cancun, Mexico is the perfect destination for couples who want to begin their lives together with some 'us time'. An abundance of well-priced, all-inclusive resorts offer tranquility and relaxation. For those who seek adventure outside of the resort's confines, Cancun boasts a rich Mayan culture with tours of ancient ruins, hiking through the jungle rainforest, Jeep adventures, parasailing and much more. Don't forget to check out the festive nightclubs in downtown Cancun – said to be some of the best in the world.

Walt Disney World – Florida

The only way to top-off the wedding of your dreams is with a fairytale honeymoon at Walt Disney World. With various honeymoon packages and a vast array of amenities available, you're sure to find something to love. Each of the five parks boasts something different; whether you're flying high on Dumbo at the Magic Kingdom or strolling through the streets of Paris at Epcot, there something new around each corner. Experience one of many options for romantic dining, followed by the nightly Wishes fireworks display at the Magic Kingdom. Disney's nightlife offers an adult-only atmosphere after dark with live entertainment and shows, including Cirque du Soleil's La Nouba.

Grand Canyon - Arizona

One of the Seven Natural Wonders of the World, the Grand Canyon offers breathtaking views and scenery. Whether you prefer to rest at a beautiful lodge or tucked away in a tent with your new spouse, you won't regret your decision to visit the Grand Canyon. The Canyon offers various adventures to make for an unforgettable honeymoon, including: hiking, biking, mule rides through the canyon, rafting down the Colorado River and overnight tours.

Belize – Central America

With aqua blue waters, tropical fish and white-sand beaches, Belize is the perfect destination for couples desiring an authentic, luxurious experience together. The 190 mile-long barrier reef offers some of the most spectacular dive sites on Earth. Belize also boasts an incredible jungle and rainforest great for zip-lining adventures. In addition, you'll want to experience the Ancient Mayan culture through tours of the ruins.

Napa & Sonoma Valley – California

Couples desiring a laid-back, romantic getaway are destined to escape to the vineyards of California's wine country. With almost 300 vineyards in the area, there are plenty of wine tastings to be had and tours to take. Hop aboard a train tour of the valley, explore some of the largest caves at Rutherford Hall or take a hot air balloon ride over the vineyards. And don't miss your mud bath or dip in the Olympic-sized mineral spring pool at the Calistoga hot springs!

Tahiti – French Polynesia

The combination of Polynesian and French cultures on the island of Tahiti makes for a relaxing, laid-back culture that anyone can appreciate. White-sand beaches, waterfalls and tropical flowers make this the perfect location for couples who desire alone time in a secluded overwater bungalow. Explore the island by water with snorkeling in crystal clear waters, or by land along the coastal road following the lagoon shores. End your day with a romantic dinner for two with the breathtaking sunset in the background.

US Virgin Islands

Want to feel worlds away without ever leaving US territory? The US Virgin Islands offer a unique Caribbean calypso culture—and best of all – a passport is not required! Enjoy your first adventure as a new couple while hiking through the rainforest or snorkeling in the sea. Take a diving adventure to Cartanser Sr., a sunken WWII cargo ship, or the Major General Rogers, a sunken coast guard ship off of St. Thomas, the second largest US Virgin Island. The island of St. John offers a more tranquil, quiet atmosphere for laid-back couples to enjoy.

Alaska

Take in some of the most beautiful scenery in the world as you explore Alaska together. While away from your luxurious, secluded lodge or city hotel, you'll want to experience the world-renowned Alaskan endangered humpback whale watching. You'll see plenty more of Alaska's wildlife on a plane or boat ride through the 3.3-million acre preserve of Glacier Bay National Park, with spectacular views of eleven tidewater glaciers.

Florida Keys

Accessible by plane or car, the Florida Keys are perfect for adventure-seekers and beach bums alike! The Keys are known for their abundant, diverse supply of fish with the highest number of record-breaking catches on Earth. While you're on the water, jump in for some scuba diving, snuba diving, or snorkeling to witness over 55 types of coral and over 500 species of fish. Don't forget to visit the Southernmost Point in the continental United States, and be sure to venture over to Key West for a stunning sunset in a care-free, romantic atmosphere.

Nantucket Island - Massachusetts

The Island of Nantucket offers pristine beauty along its 14 mile stretch. Experience the rich history with a nautical feel through the bustling cobblestone streets of downtown. Take a whale and seabird watching cruise in the capital of American whale watching. And for an intimate getaway, head over to the beach to experience the tranquil Nantucket Sound.
With an overabundance of destination options available to honeymooners, choosing the perfect location to celebrate your new life together can be overwhelming. After all of the planning you put into ensuring your wedding day will be magical, don't let an unexpected incident cause you to have to cancel your wedding and honeymoon. Markel event insurance offers wedding cancellation coverage (policies start at $130) to help protect you if you are forced to cancel or postpone your wedding due to an unforeseen circumstance such as extreme weather, vendor bankruptcy or an accident or illness. Markel also offers wedding liability coverage to help protect you from financial loss if you are held legally responsible for property damage to your venue or bodily injury to someone injured at your event. Policies start as low as $75. Call 800-236-2453 today to learn more and see how you can save up to 15% off of your wedding insurance package.
References:
World's Best Honeymoon Destinations for 2014. Retrieved February 12, 2014, from Fodor's Travel website, http://www.fodors.com/news/photos/worlds-best-honeymoon-desitnations-for-2014
Ten Honeymoons You Don't Need a Passport For. Retrieved February 12, 2014, from WeddingWire website, http://www.weddingwire.com/honeymoons/ideas/honeymoons-you-dont-need-a-passport-for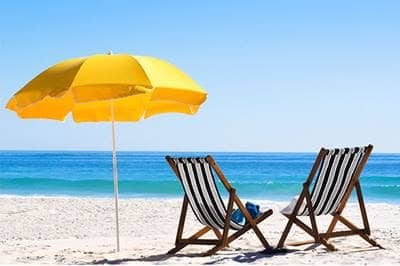 Was this helpful?
Wedding insurance policies as low as $75.
Get a fast, free wedding insurance quote online and get the protection and peace of mind you deserve. Or call +1.800.236.2453 to speak with a wedding insurance specialist.
Markel Specialty is now offering event cancellation and postponement policies and endorsements in select states. To learn more, including to see if Markel's event cancellation or postponement policy and endorsement is currently available in your state, please visit our communicable disease notice page.