Tips for your wedding bathroom baskets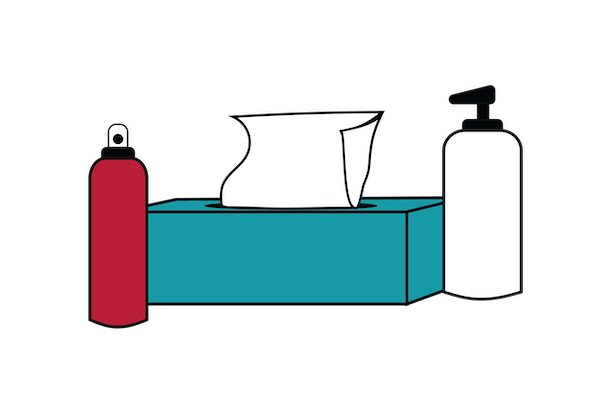 It's the little touches, like providing a thoughtful bathroom basket for your guests, that show you are a gracious host at your wedding. Remembering your guests' needs is a very nice gesture, especially when you provide items your guests forgot to bring or didn't expect to need. This helps your guests look and feel their best and continue celebrating with you. What should you include in a bathroom basket?
We've compiled a list of basket essentials your guests will appreciate. You can provide one basket for ladies and one for men, choosing items specific to each gender.
30 essentials to include in your bathroom baskets
Tissues
Dental floss
Contact solution
Antacid
Pain reliever
Band-Aids
Nail file
Bobby pins
Hair ties
Mini sewing kit
Hairspray
Breath freshener/mints
Lip balm (a box of them – not something for people to share)
Stain remover stick
Safety pins
Hand and body lotion
Spray deodorant
Cough drops
Hand sanitizer
Gum
Makeup remover wipes
Eye drops
Tweezers
Q-tips
Panty liners
Tampons
Lint roller
Comb/brush
Fragrant diffuser
Baby wipes
We hope this list helps you select the best items for your wedding guests, so they can continue to celebrate with you on your special day. As you prepare for your wedding day, another idea to consider is buying wedding insurance. Markel offers wedding cancellation insurance, which reimburses you for lost deposits and non-refundable amounts if you have to cancel or postpone your wedding due to unforeseen circumstances such as extreme weather, venue bankruptcy, or vendor no-shows. Coverage can be purchased anytime at least 14 days before your event, and policies start as low as $130.
Markel also offers wedding liability insurance, protecting you from incidents such as property damage to the venue or if someone gets injured at your event. Up to $2 million in wedding liability insurance can be purchased from Markel any time up to the day before your event. Policies start as low as $75.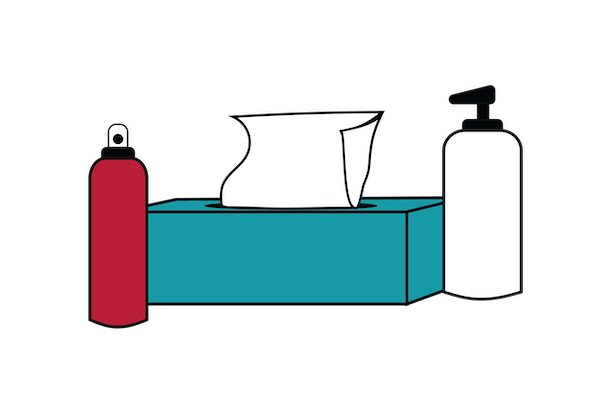 Get a quote
Get total protection for your wedding and save!
Save up to 15% by purchasing both wedding liability and wedding cancellation coverage, and rest easy knowing your wedding is protected. (10% for residents of FL)
Get a fast, free online quote today or call 800-236-2453.