5 tips for the perfect wedding cake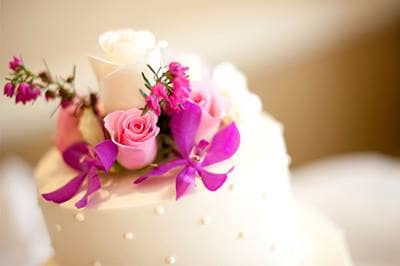 Your wedding cake is essential to your special day and you want it to not only be beautiful, but also delicious. To help guide you, we put together a list of tips to make sure you order the perfect wedding cake.
Research bakeries

It's important to choose a bakery that has gotten great reviews from past brides. You can search online or ask your friends and family for bakers they recommend. Best yet, if you have been to a wedding where the cake was "melt in your mouth" delicious, ask the bride or groom where they ordered their cake. Once you narrow down your choices, check the Better Business Bureau to make sure the bakery doesn't have any negative reviews as bad ratings are not a good sign.

Taste the cake

After you have narrowed your search, call the bakery and ask when you can come in for a tasting. Many bakeries attend wedding shows and serve their cake or most can accommodate you at their bakery. Not only will you need to decide the flavor of the cake (white, marble, chocolate, carrot, red velvet, etc.), you will also need to decide on the filling and frosting. The most popular frosting options are buttercream (a creamy icing typically made with creaming butter and sugar) or fondant (a thicker paste made with sugar and water). Be sure you taste both to understand the difference.

Design considerations

The latest trend in wedding cakes is to design your cake after the bride's dress or reception décor. Look through the sample cakes the baker has created to get a sense of their style. Make sure to ask if they can accommodate a specific design you have and/or can offer design suggestions based on your wedding style. You can even give the baker a swatch of the bridesmaid dresses, to match color for sugar flowers or ribbons. The cake topper is also something to think about as many couples are choosing to forgo the typical bride and groom figurines at the top and instead have a design or fresh flowers.

Traditionally, the top tier of the cake is saved, bagged in an airtight container and frozen for the couple's first year anniversary. See if your bakery will help you with this process, or if they offer a new, fresh cake to you on your first-year anniversary.

Size of cake

Ask your baker for their recommendation on how many layers the cake should have in order to serve the number of anticipated guests. If you have your heart set on a certain design of three layers, but your guest count calls for five layers, work with your baker to come up with a solution. It may be possible to get a sheet cake in addition to the display cake. A sheet cake can also save you money.

Cake set up

Your cake will be a main focal point at your wedding. Therefore, having its own table will give it the attention it deserves. You can decorate the table with different fabric and flowers (check with your baker on the additional services they offer as many offer cake table decoration services). Work with your baker to understand if a round or rectangular table would be better to display your specific cake.
We hope this list of questions helps guide you in ordering your dream cake.
But, even with the best planning, there are situations that can occur that are out of your control, such as your cake designer damaging your wedding cake on the way to your venue, or even worse, not showing up the day of your wedding. That is why we recommend wedding insurance.
Markel offers wedding cancellation insurance, which reimburses you for lost deposits and non-refundable amounts if you have to cancel or postpone your wedding due to unforeseen circumstances. Markel's cancellation coverage also protects you against such instances as your baker not showing up with your wedding cake the day of your wedding, stolen gifts, a wrecked gown, lost wedding rings and more. Coverage can be purchased anytime at least 14 days before your event, and policies start as low as $130.
In addition, Markel offers wedding liability insurance, protecting you from incidents such as property damage to the venue or injury to a guest. Up to $2 million in wedding liability insurance can be purchased from Markel any time at least 1 day before your event and covers your ceremony and reception, rehearsal and setup/takedown. Policies start as low as $75.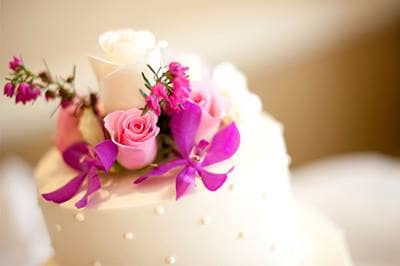 Was this helpful?
Wedding insurance policies as low as $75.
Get a fast, free wedding insurance quote online and get the protection and peace of mind you deserve. Or call +1.800.236.2453 to speak with a wedding insurance specialist.
Markel Specialty is now offering event cancellation and postponement policies and endorsements in select states. To learn more, including to see if Markel's event cancellation or postponement policy and endorsement is currently available in your state, please visit our communicable disease notice page.