Wedding emergency kit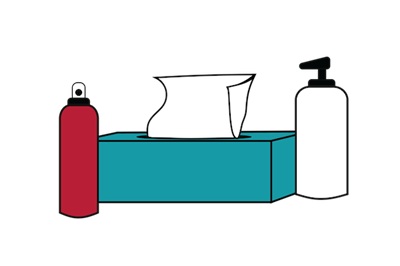 50 Essentials for your Wedding Day
Safety pins
Bobby pins
Corsage pins
Mirror
Water
Lipstick
Lip balm
Blush
Waterproof mascara
False eyelashes
Eye drops
Makeup remover wipes
Blotting paper
Face mist
Tweezers
Nail clippers
Nail file
Clear nail polish
Perfume
Comb/brush
Hairspray
Hair ties
Deodorant
Cough drops
Breath mints
Mouth wash
Toothbrush and toothpaste
Dental floss/toothpicks
Band-Aids/First aid kit
Mini sewing kit (needle and thread, scissors, etc.)
Hand and body lotion
Tissue
Sunblock
Bug spray
Stain remover stick
Tampons/panty liners
Q-tips
Medicine (antacid, pain reliever, allergy, etc.)
Snacks
Super glue
Fabric tape
White duct tape
Hand sanitizer
Earring backs
Lint roller
Pantyhose
Pens and paper
White chalk (covers stains on gown)
Phone charger
Money
As you prepare for your day, another tip to consider is buying wedding insurance. Markel offers wedding cancellation insurance, which reimburses you for lost deposits and non-refundable amounts if you have to cancel or postpone your wedding due to unforeseen circumstances such as extreme weather, venue bankruptcy, or vendor no-shows. Coverage can be purchased anytime at least 14 days before your event, and policies start as low as $130.
Markel also offers wedding liability insurance, protecting you from incidents outside of your control such as property damage to the venue or if someone gets injured at your event. Up to $2 million in wedding liability insurance can be purchased from Markel any time up to the day before your event. Policies start as low as $75.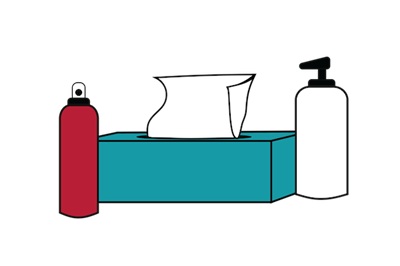 Was this helpful?
Wedding insurance policies as low as $75.
Get a fast, free wedding insurance quote online and get the protection and peace of mind you deserve. Or call +1.800.236.2453 to speak with a wedding insurance specialist.
Markel Specialty is now offering event cancellation and postponement policies and endorsements in select states. To learn more, including to see if Markel's event cancellation or postponement policy and endorsement is currently available in your state, please visit our communicable disease notice page.