Wedding etiquette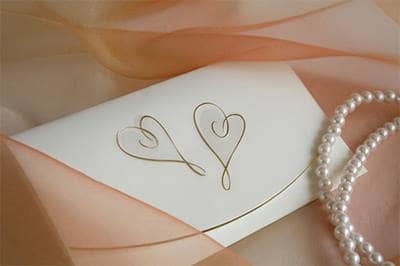 Congratulations on your upcoming wedding! What an exciting and busy time for you. With all the moving parts of your wedding planning, you may be wondering about the best way to handle certain situations. Not to worry we have you covered. Check out these top tips we put together to help you through.
5 etiquette tips for your wedding
Wedding invitations

Paper invitations with hand-addressed envelopes are still the most appropriate way to invite guests to your wedding even in today's digital age. Receiving a physical piece of mail makes the invitation all that more special now. It's not customary to share your registry information on your wedding invitations. Word of mouth is still the way to go on this one. As far as response time, typically you will need to provide your venue with the final guest count one week before your wedding date. To provide an accurate head count, ask your guests to respond at least two weeks before the wedding. This will give you some time to track the guest responses and also place follow up calls to anyone who hasn't responded. To ensure a better response rate, enclose a self-stamped envelope for RSVPs or provide an email address to allow for email responses, too.

Bridal shower

Traditionally, a female other than a member of the bride or groom's family hosted the bridal shower. However, times have changed and now typically the maid of honor, bridesmaids, the bride or groom's mother or another relative can throw the bridal shower. It is usually thrown three months to two weeks before the wedding.

Rehearsal dinner

The groom's family gets the first opportunity to host and pay for the rehearsal dinner, again, traditionally. If this does not work out, the bride and groom can host or another arrangement can be made. The rehearsal dinner is typically for the family and the bridal party and held the night before the wedding. Often times, non-local guests traveling great distances are invited as well. The theme of rehearsal dinners is no longer limited to your town's local supper club. Alternative location ideas for your rehearsal dinner include: backyard barbeque, taco parties, cocktail hours or even a pizza party.

Thank you cards

Send your thank you cards as soon as you can. Etiquette is no later than three months after your wedding date. It is customary to send hand-written personal notes.

Who pays for the wedding

Traditionally, the bride's family has been expected to pay for the wedding. Nowadays the cost of the wedding can be split any way that is agreed upon and works for the families involved. Many times the bride and groom pay for the majority of the event. Shortly after you get engaged, it is a great idea to set a realistic budget to help you know exactly what you can (and cannot) afford. According to theknot.com, brides (on average) can expect to spend 48 to 50% of their budget on reception expenses, 10 to 12% on photos/videos, 8 to 10% on flowers, 8 to 10% on attire, 8 to 10% on entertainment/music, 2 to 3% on invitations, 2 to 3% on gifts, and about 8% on miscellaneous expenses.
We hope these tips help get your wedding off to a perfect start.
As you prepare for your day, another tip to consider is buying wedding insurance. Markel offers wedding cancellation insurance, which reimburses you for lost deposits and non-refundable amounts if you have to cancel or postpone your wedding due to unforeseen circumstances such as extreme weather, venue bankruptcy, or vendor no-shows. Coverage can be purchased anytime at least 14 days before your event, and policies start as low as $130.
Markel also offers wedding liability insurance, protecting you from incidents outside of your control such as property damage to the venue or if someone gets injured at your event. Up to $2 million in wedding liability insurance can be purchased from Markel any time up to the day before your event. Policies start as low as $75.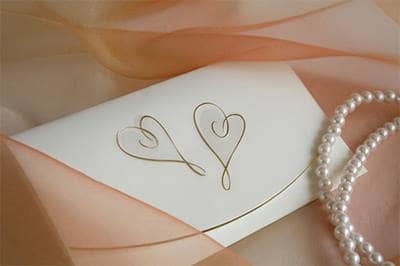 Was this helpful?
Wedding insurance policies as low as $75.
Get a fast, free wedding insurance quote online and get the protection and peace of mind you deserve. Or call +1.800.236.2453 to speak with a wedding insurance specialist.
Markel Specialty is now offering event cancellation and postponement policies and endorsements in select states. To learn more, including to see if Markel's event cancellation or postponement policy and endorsement is currently available in your state, please visit our communicable disease notice page.