Wedding favor ideas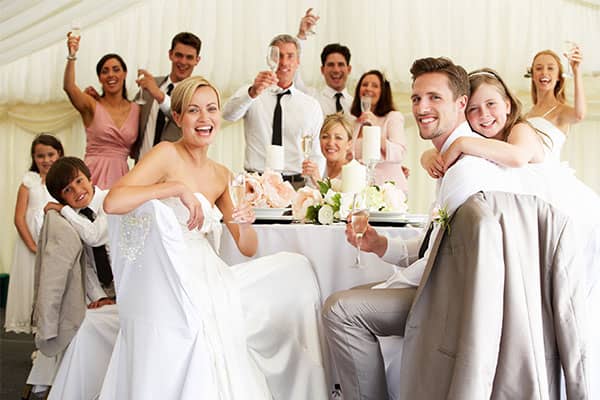 50 wedding favor ideas
Coasters
Handmade soaps
Candy
Candle votive holders
Mini jars of honey
Stemless wine glasses
Bottle openers
Corkscrews
Lip balm
Cookies
Bottle stopper
Tea infuser
Picture frames
Seed packets
Mint tins
Hand sanitizer
Notepads
Playing cards
Measuring spoons
Spreader
Luggage tags
Ornaments
Miniature watering cans
Mini flower pots
Scented sachets
Bath salts
Magnets
Bubbles
Drink koozies
Hand fans
Charitable gifts
Homemade jam
Mini champagne bottles
Mini bells
Handkerchiefs
Matchbooks
Spice jars
Compasses
Shot glasses
Homemade maple syrup
Hot sauce
Sunglasses
Fudge
Mini bowls/dishes
Tea bags
Coffee beans
Flavored popcorn
Cake pops
Olive oil
Hand lotion
We hope these ideas inspire you to select the perfect wedding favor for your wedding guests.
As you prepare for your day, another tip to consider is buying wedding insurance. Markel offers wedding cancellation insurance, which reimburses you for lost deposits and non-refundable amounts if you have to cancel or postpone your wedding due to unforeseen circumstances such as extreme weather, venue bankruptcy, or vendor no-shows. Coverage can be purchased anytime at least 14 days before your event, and policies start as low as $130.
Markel also offers wedding liability insurance, protecting you from incidents outside of your control such as property damage to the venue or if someone gets injured at your event. Up to $2 million in wedding liability insurance can be purchased from Markel any time up to the day before your event. Policies start as low as $75.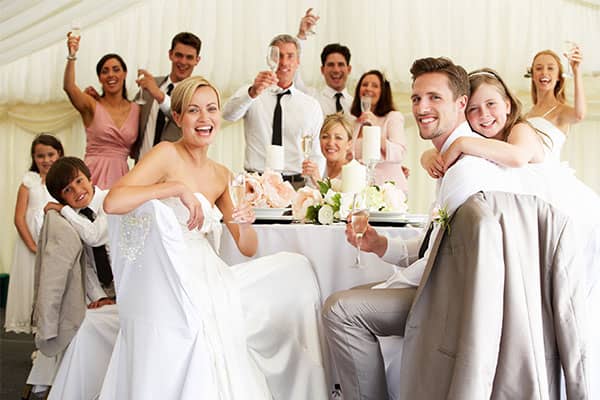 Get a quote
Get total protection for your wedding and save!
Save up to 15% by purchasing both wedding liability and wedding cancellation coverage, and rest easy knowing your wedding is protected. (10% for residents of FL)
Get a fast, free online quote today or call 800-236-2453.