Tips for wedding flowers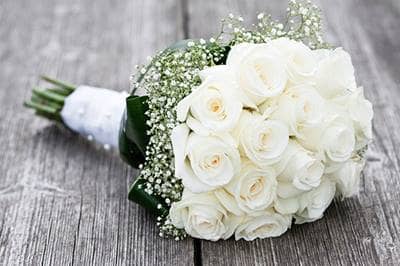 5 tips for your wedding flowers
Choose in-season flowers

When you choose flowers that are in season, they are more affordable because they don't have to be shipped in from other areas of the country. They also will last longer due to being in the elements where they thrive. If the flowers you love are not in season, ask your florist for recommendations on comparable flowers and what can be substituted.

Colors

When planning your wedding color scheme, think about what flowers will compliment your bridal attire. It is common for brides to take a picture and fabric swatch of their bridesmaids' dresses to the florist, so the florist can recommend flowers that will pair well. In addition, the florist can match the bouquet wrap to the dresses.

Flowers evoke symbolism

When selecting your wedding flowers, you may want to choose flowers that represent what you envision for your marriage. For example, Astroemeria symbolizes friendship and devotion and prosperity and Azaleas represent first love and passion. Ask your florist for additional ideas for symbolic flowers to incorporate into your day.

Repurpose your flowers

Consider choosing plants for your centerpieces that your guests can take home and replant in their yards. This cuts down on the waste of flowers that will die within a few days. If you do use cut flowers, you can reuse the flowers from your ceremony at your reception. Choose to arrange the bouquets in a vase at each table. You also can donate your flowers after your wedding to a hospital, hospice or assisted-living center to help brighten someone's day.

Centerpieces

Flowers make beautiful centerpieces. When choosing flower arrangements as centerpieces think about the placement and if they will obstruct your guests' views of others at their table or of you. Consider keeping flowers lower or in tall clear vases.
We hope these ideas help you select the right flowers for your dream wedding. As you prepare for your wedding day, another idea to consider is buying wedding insurance. Markel offers wedding cancellation insurance, which reimburses you for lost deposits and non-refundable amounts if you have to cancel or postpone your wedding due to unforeseen circumstances such as extreme weather, venue bankruptcy, or vendor no-shows (including refunding your deposit if your florist double books your wedding date and forgets to deliver your flowers). Coverage can be purchased anytime at least 14 days before your event, and policies start as low as $130.
Markel also offers wedding liability insurance, protecting you from incidents outside of your control such as property damage to the venue or if someone gets injured at your event. Up to $2 million in wedding liability insurance can be purchased from Markel any time up to the day before your event. Policies start as low as $75.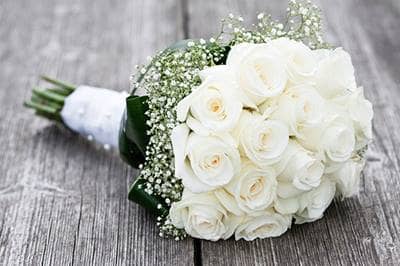 Was this helpful?
Wedding insurance policies as low as $75.
Get a fast, free wedding insurance quote online and get the protection and peace of mind you deserve. Or call +1.800.236.2453 to speak with a wedding insurance specialist.
Markel Specialty is now offering event cancellation and postponement policies and endorsements in select states. To learn more, including to see if Markel's event cancellation or postponement policy and endorsement is currently available in your state, please visit our communicable disease notice page.