5 tips for the perfect wedding invitations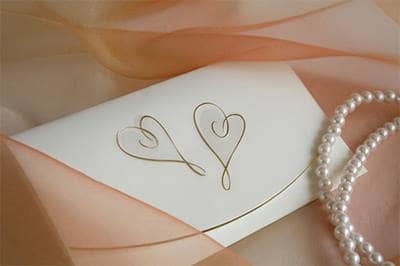 Your wedding invitations are a reflection of your dream wedding and a first glimpse your guests will have into your perfect day. They create excitement and announce one of the most important days of your life. That is why you want the invitation to make a wonderful first impression. To help guide you, we put together a list of tips to make sure you order the perfect wedding invitations.
5 tips for the perfect wedding invitations
Set the theme

Your invitations will most likely be the first contact point you will have with your guests and will serve as the starting point of your wedding theme. The invitation will give your guests an idea as to what your wedding will be like – black tie formal, fairytale, simple yet elegant, rustic, etc. Choose paper and colors that will reflect your style and then carry that theme throughout the rest of your wedding.

Paper selection

There are several different paper styles to choose from for your wedding invitations. Three of the most popular are heavy card stock, vellum and cotton. Heavy card stock is traditionally the most common paper used, as it is durable to withstand mail delivery and can be used as a keepsake. It also comes in great colors for weddings, which are typically cream or white. Vellum is translucent and used as a covering over thicker paper. It can be directly printed on. Cotton is a more expensive option, but it retains its beauty for years and looks elegant in an album or frame.

Simple is best

Less lines on your invitation will make it easier to read and appealing to the eyes. You only have to include the most important information on the actual invitation and use additional card enclosures or a website for more details. The invitation should include who is hosting the wedding, the couple's names, wedding date, time, ceremony location and reception to follow.

Envelope etiquette

Handwriting your guests' names and addresses on the envelope adds a personal touch and is the traditional way to go. For a great first impression, consider hiring a calligrapher to address your envelopes. Another affordable option is digital calligraphy and is a better choice than illegible handwriting. Also, it is proper to use guests' full names not nicknames when addressing your invitations.

Invitation suite

Along with the invitation, you can include a reception card, RSVP card with choice of meal, and directions. All of these elements should match to incorporate your theme. You will also want to order your programs, place cards and thank you notes at the same time to save money and to also ensure you are staying within your theme. It's recommended that you order a few extra invitations for any guest additions, if you need to send one again and to have a keepsake for your wedding album.
We hope this list of tips guides you in ordering your perfect wedding invitations.
As you prepare for your wedding day, another tip to consider is buying wedding insurance. Markel offers wedding cancellation insurance, which reimburses you for lost deposits and non-refundable amounts if you have to cancel or postpone your wedding due to unforeseen circumstances. Markel's cancellation coverage also protects you against such instances as stolen gifts, a wrecked gown, lost wedding rings, lost deposits should your wedding invitation supplier go bankrupt, and more. Coverage can be purchased anytime at least 14 days before your event, and policies start as low as $130.
In addition, Markel offers wedding liability insurance, protecting you from incidents such as property damage to the venue or injury to a guest. Up to $2 million in wedding liability insurance can be purchased from Markel any time at least 1 day before your event and covers your ceremony and reception, rehearsal and setup/takedown. Policies start as low as $75.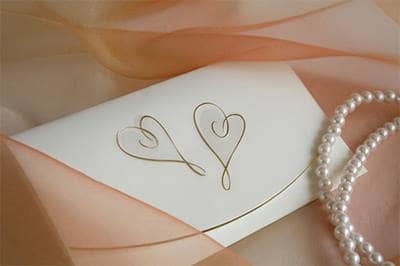 Was this helpful?
Wedding insurance policies as low as $75.
Get a fast, free wedding insurance quote online and get the protection and peace of mind you deserve. Or call +1.800.236.2453 to speak with a wedding insurance specialist.
Markel Specialty is now offering event cancellation and postponement policies and endorsements in select states. To learn more, including to see if Markel's event cancellation or postponement policy and endorsement is currently available in your state, please visit our communicable disease notice page.