Picture perfect photos for your wedding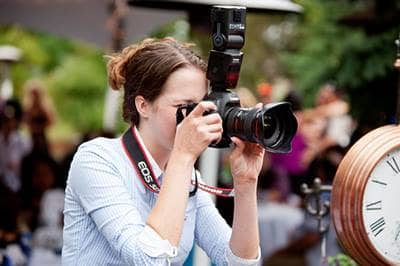 Your wedding day is one of the most important days of your life and you want it to be picture perfect, so you can look back on the day for years to come. Here are some important wedding picture ideas to consider so you can get the pictures you want from your big day.
5 wedding photo ideas
Make a list of people to appear in your wedding photos

There will be a lot going on your wedding day and it may be difficult to remember all the photos you would like your photographer to take and all the people you want in your photos. It is important to provide your photographer with a list of relatives and friends who you would like to be in pictures with you. Some photographers have premade Wedding Photo Checklists, so be sure to ask yours to see if they have one. Not sure what photos to ask for? Here is an example wedding photo checklist.

Pick a setting for your photos that reflects your style

Scout out possible locations within a reasonable driving distance from your reception venue. Look to your photographer for ideas here, too. Some of the most popular settings include: gardens, trees, fountains, rivers, oceans, lakes, parks, arches, gazebos, historic markers, skylines, mountains and hills.

Do photo research

Ask to see photos of past weddings your photographer photographed to help give you an idea of what types of photos you would like for your wedding. Go online and search for wedding photo poses. Also, ask your friends what photos they loved the most from their own weddings. This will help you choose the types of poses that reflect your style.

Make a list of poses

After you have done your photo research, it will help you and your photographer if you create a list of wedding poses. In addition to all the traditional photos before, during, and after the wedding ceremony, you will want to make a list of unique poses you would like as a couple and with your wedding party. Photos should reflect your personality. Many times the couple chooses to have some silly photos thrown into the mix. Here is a list of the top wedding poses for the bride and groom and the wedding party after the ceremony:
Bride and groom getting into car or limo
Bride by herself with flowers (can choose to have bridesmaids flowers around her)
Bride and groom gazing at each other
Groom fist pumping in the air as he kisses his bride
Groom picks up bride as they kiss
Bride and groom kiss under her veil
Groom hugs bride from behind
Groom dips bride
Bride and groom in a reflection of a mirror or water
Bride and groom wedding rings (not on hands)
Bride and groom wedding rings on hands
Bride and groom walking hand-in-hand forward facing
Bride and groom walking or running away hand-in-hand
Bride and groom jumping up
Wedding party with sunglasses on
Wedding party looks on as bride and groom kiss
Groom and groomsmen looking GQ
Groom and groomsmen jumping
Groomsmen throwing groom in the air
Groom and groomsmen with sunglasses on
Bride and bridesmaids lifting bouquets in the air
Bride and bridesmaids with umbrellas
Bride and bridesmaids jumping
Bride and bridesmaids with sunglasses on
Bride and bridesmaids blowing kisses
Groom with bridesmaids kissing him on the cheek
Groomsmen picking up bride
Speak up to your photographer when you are inspired
It is not only important to meet with your photographer ahead of time to communicate your ideas for the photos, but many times inspiration will come to you while you are in the midst of your photography session. Remember, these are your photos, so don't be afraid to speak up and relay your thoughts to your photographer. You might see the perfect tree to stand in front of or think of an impromptu pose.
We hope these wedding photo ideas help you capture the perfect moments you can cherish forever. In addition to these tips, we recommend purchasing wedding cancellation insurance from Markel. This type of coverage will reimburse you for lost or damaged photography. Wedding cancellation insurance will also protect you if your photographer suddenly goes out of business (with your deposit) and you are left scrambling trying to find a replacement. Coverage can be purchased anytime up to 14 days before your event, and policies start as low as $130.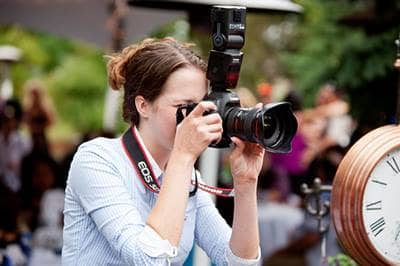 Was this helpful?
Wedding insurance policies as low as $75.
Get a fast, free wedding insurance quote online and get the protection and peace of mind you deserve. Or call +1.800.236.2453 to speak with a wedding insurance specialist.
Markel Specialty is now offering event cancellation and postponement policies and endorsements in select states. To learn more, including to see if Markel's event cancellation or postponement policy and endorsement is currently available in your state, please visit our communicable disease notice page.