5 tips for choosing a venue for your wedding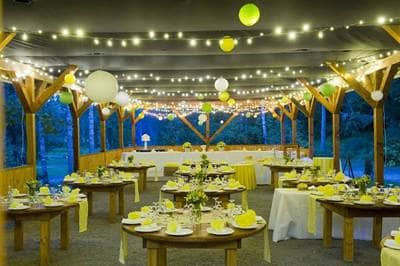 Check out the venue on the day and time your wedding will be held

If you are getting married on a Saturday and the reception will start at 5pm, visit the venue on a Saturday at 5pm. To take it one step further, if it is possible, visit the venue on the same weekend you would like to book for the following year. This will give you a sense of lighting, temperature inside and outside, parking and other factors for the time of year.

Schedule a time to see a real wedding at the venue

Many times, venues will let you make a short visit to their facility when a wedding is taking place.Visiting the venue while a wedding is taking place will give you a good idea on room set up, décor, lighting, sound, seating arrangements, staffing and other factors. When you stand in the space, you can see how everything flows. You may see obstructions such as columns or wall partitions that you may not have known until you experienced it for yourself.

Take in the surroundings

You want your venue to be perfect inside, but be sure to look around the area of the venue for any signs that may concern you. What is the view your guests will see as they arrive? You will want to look for building or construction that could be loud or unsightly as well if the area is clean and kept up. First impressions do matter and on your wedding day, you want them to be favorable.

Understand what else is planned on your day

Research events that may be scheduled for the same day as your wedding that will be in the vicinity of your potential venues. An annual event or a concert held in the area on that date can impact parking, the flow of traffic, and hotel reservations, among other things. You will also want to know what other events are happening at your venue on the same day and how it may affect your wedding reception. The last thing you want is an unruly, loud group in the room next to you right at the time of your 1st dance as a married couple.

Meet the facility director

When you visit the venue, make sure you understand who your go-to person will be for all the logistics of your wedding. You will want to see if you are comfortable working with this person. You can have the perfect venue, but if you are not confident in the staff, your wedding can be adversely affected.
As you prepare for your wedding day, another tip to consider is buying wedding insurance. Markel offers comprehensive wedding insurance for as low as $75. Click the button below for your free, no-obligation quote today!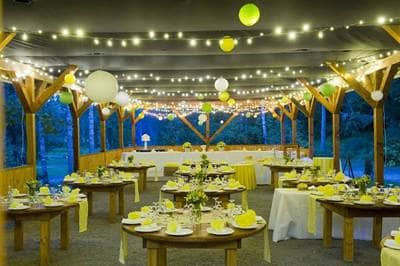 Was this helpful?
Wedding insurance policies as low as $75.
Get a fast, free wedding insurance quote online and get the protection and peace of mind you deserve. Or call +1.800.236.2453 to speak with a wedding insurance specialist.
Markel Specialty is now offering event cancellation and postponement policies and endorsements in select states. To learn more, including to see if Markel's event cancellation or postponement policy and endorsement is currently available in your state, please visit our communicable disease notice page.