Martial Arts loss control news
Vol. 1 2020
In this edition, learn more about establishing a crisis management plan and inspecting your smoke detectors.
Establish and practice a crisis management plan
A business related crisis can come at you in various ways, how it is managed may have either negative or positive outcomes. How prepared are you to manage a business crisis?
Inspect your smoke detectors before you need them
Next time you change the battery in your smoke detectors, check the age of it as well. According to the US Fire Administration, most alarms have a life span of about 8-10 years.
More than just insurance!
Markel Specialty provides loss control services to its policyholders and provides access to existing policyholders for loss control products at a lower negotiated rate, including:
Background checks
Driving skills
Background Checks

When evaluating employees and volunteers, you need the powerful information gathering tools provided by
Datasource.
IntelliCorp allows you to run background checks on your employees and volunteers at a discounted rate. Additional jurisdictional fees may apply.

Access Praesidium's Armatus training resources for just $10 per user, and access other select sex abuse risk management training and educational services at a 20% discount.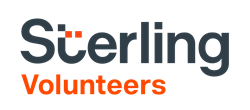 The only background screening organization designed specifically for nonprofit organizations to help create safer environments to volunteer and work in.
SKILLS eLearning puts you "virtually" behind-the-wheel for a Hazard Assessment. Includes modules, delivered monthly on any hand-held device or computer connected to the Internet.