Preventing gymnastics injuries is everyone's responsibility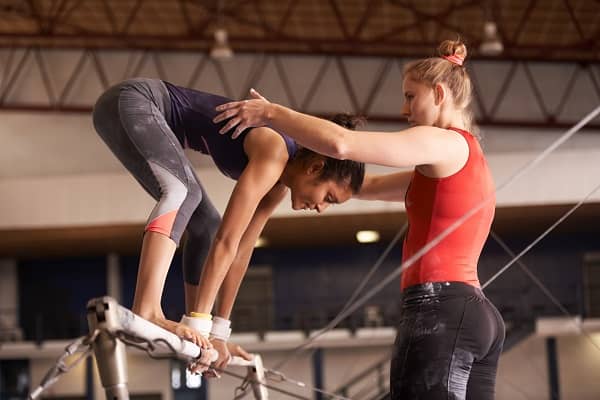 Gymnastics injuries can have various impacts on your business, ranging from costly medical expenses to liability claims that may increase insurance cost, downtime in a gymnast's training, and negative word-of-mouth advertising. Preventing injuries is everyone's responsibility.
The book Epidemiology of Sports Injuries recommends the following preventive measures:
Educate gymnasts to detect the early signs of stress injury and to seek appropriate treatment and modification of training.
Make sure gymnasts understand the importance of general fitness and warm-up procedures in relation to later performance and injury avoidance, along with the importance of proper nutrition.
Allow gymnasts to voice concerns to their coach if they are performing skills beyond their current abilities. Avoid excessive pressure from coaches and parents.
Coaches play a critical role in the gymnastics environment. To prevent injuries, coaches should have the following minimum qualifications:
Extensive knowledge of the sport, including injury prevention techniques, skills development, safety rules, and equipment maintenance.
Certification from a recognized education program, such as the USAG Safety Education Course.
Experience in managing parental expectations and behavior.
The gymnastics environment should promote safety and enforce the use of safety equipment at all times. Make everyone in your gymnastics operation responsible for safety, and hold them accountable for incidents that could have been avoided had established rules been followed.
A health support system should involve parents, coaches, gymnasts, and their physician. To protect both the gymnast's health and your business from liability, require each gymnast to complete a pre-participation physical exam. Complete an exam before a new gymnast enters your program, before any change in a gymnast's competitive level, and before a gymnast returns to practice following injury.
Document your overall injury prevention program and maintain it as part of your business records. Review your plan quarterly so everyone is aware of your expectations to keep injuries out of your gym.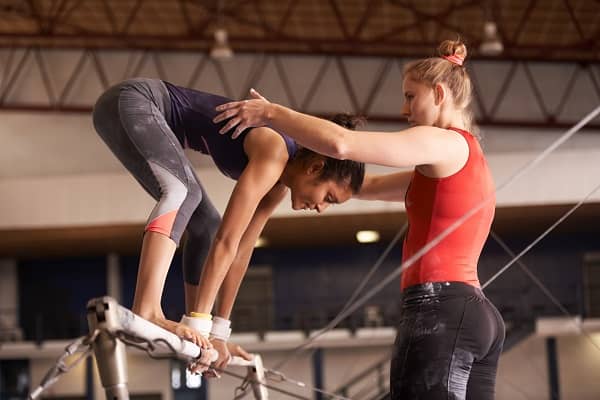 This "document" is intended for general information purposes and should not be construed as advice or opinions on any specific facts or circumstances. The content of this document is made available on an "as is" basis, without warranty of any kind. This document cannot be assumed to contain every acceptable safety and compliance procedure or that additional procedures might not be appropriate under the circumstances. Markel does not guarantee that this information is or can be relied on for compliance with any law or regulation, assurance against preventable losses, or freedom from legal liability. This publication is not intended to be legal, underwriting, or any other type of professional or technical advice. Persons requiring advice should consult an independent adviser or trained professional. Markel does not guarantee any particular outcome and makes no commitment to update any information herein, or remove any items that are no longer accurate or complete. Furthermore, Markel does not assume any liability to any person or organization for loss or damage caused by or resulting from any reliance placed on this content.
Markel® is a registered trademark of Markel Group Inc.
© 2023 Markel Service, Incorporated. All rights reserved.
Was this helpful?