Stretching out the kinks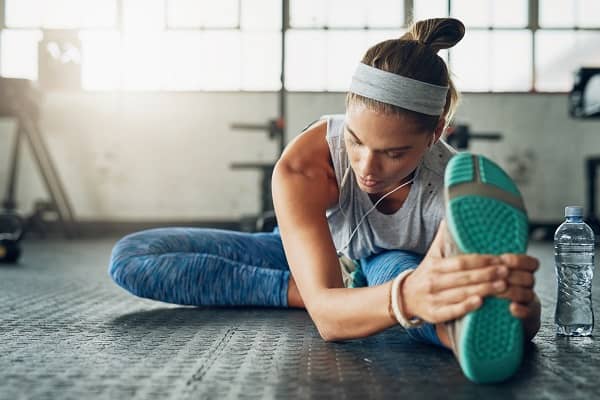 Sports injuries are frequently related to the stretching participants conduct before and after the activity. Stretching not only reduces soft tissue injuries, it also improves flexibility. Increased flexibility can reduce trips and falls while running that can cause fractured bones and other injuries.
The National Center for Sports Safety (
sportssafety.org
) recommends a warm-up period of 10 to 15 minutes, focusing on upper and lower muscle groups. Three stretches per muscle group are recommended. Many youth will often bounce while stretching, an unsafe practice that can cause muscle injury. The benefits of a warm-up include preparing the body for physical activity, preparing the heart for physical exercise, rehearsal of sport-specific movement and skills, and mental preparation for the event.
A cool-down period of 5 to 10 minutes following a sport will help the body return to a resting place and assist flushing out waste products that accumulated in the muscles during exercise.
There are a number of excellent resources and links available from the U.S. Department of Health web site (
os.dhhs.gov
). There are also a number of online sports coach training courses that are excellent training tools for your coaching staff. The American Red Cross also offers a Sports Safety Training course.
Stretching before and after sports activities teaches youth a good life skill, and may help reduce not only their injuries, but those of your staff. An investment of 15 to 20 minutes of stretching can save you time, money and resources, and help keep your athletes in the game.
Everyone wins.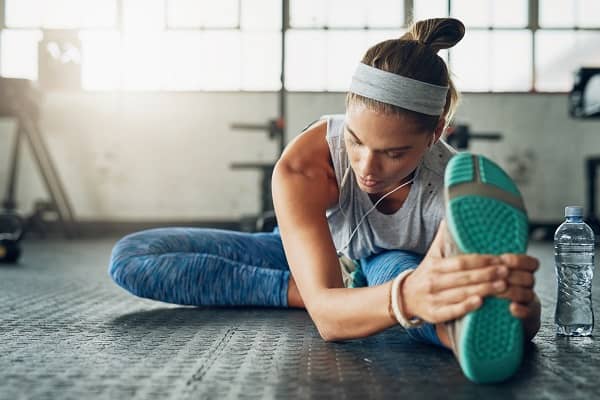 This "document" is intended for general information purposes and should not be construed as advice or opinions on any specific facts or circumstances. The content of this document is made available on an "as is" basis, without warranty of any kind. This document cannot be assumed to contain every acceptable safety and compliance procedure or that additional procedures might not be appropriate under the circumstances. Markel does not guarantee that this information is or can be relied on for compliance with any law or regulation, assurance against preventable losses, or freedom from legal liability. This publication is not intended to be legal, underwriting, or any other type of professional or technical advice. Persons requiring advice should consult an independent adviser or trained professional. Markel does not guarantee any particular outcome and makes no commitment to update any information herein, or remove any items that are no longer accurate or complete. Furthermore, Markel does not assume any liability to any person or organization for loss or damage caused by or resulting from any reliance placed on this content.
Markel® is a registered trademark of Markel Group Inc.
© 2023 Markel Service, Incorporated. All rights reserved.
Was this helpful?