Suggested guidelines for incident report forms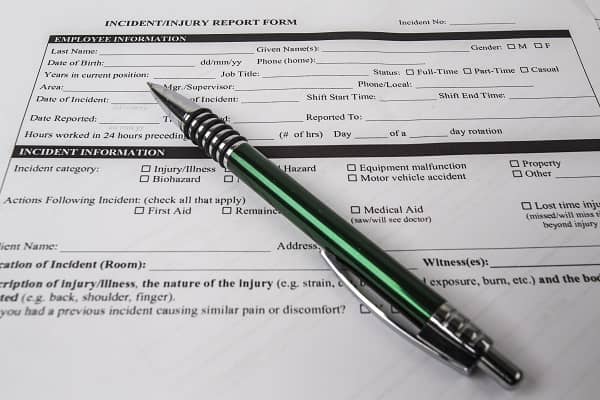 Organizations often develop and use their own incident report forms so they can capture information when an accident occurs. These forms may be used to communicate what happen to both internal and external stakeholders. Depending on the organization's objectives for this information, these forms may be used to capture various data to help better understand the important questions of who, what, where, when and why an accident occurred. While the desired outcome may be full of good intent, there is always a possibility that an incident form may become discoverable should a lawsuit be filed against the organization involved.

It is highly recommended that an organization consult with their attorney or insurance company so they can develop an incident form that captures useful information that can serve as a positive tool for accident investigations.

For Markel clients, the following information are suggested guidelines for incident report forms. Along with date and policy number, Markel's incident report form seeks to capture information in four areas; (1) Insured/Organization information, (2) Property damage information, (3) Injured party information, and (4) Incident information. As a Markel insured, you can use the following criteria as the basis for your incident report form:


Insured/Organization information:
Insured/Organization name
Mailing address
Location address (if different than mailing)
Phone number and contact name
Property damage information:
Owner of damaged property
Their address
Their phone number
Damaged property description
Injured party information:
Name of injured person
Their address
Their phone number and an alternate phone number if available
Date of birth (this is important in case the injured party is a minor, their parents will need to be contacted)
Parent or guardian name(s)
Description of injury (be specific)
Incident information:
Date of damage/injury
Time of damage/injury
Exact location of the incident
What activity was going on
Detailed description of the accident
Witness information. This should include their name, address, phone number and their age.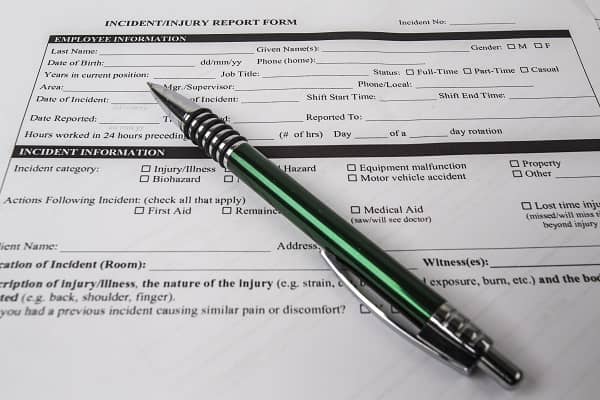 This "document" is intended for general information purposes and should not be construed as advice or opinions on any specific facts or circumstances. The content of this document is made available on an "as is" basis, without warranty of any kind. This document cannot be assumed to contain every acceptable safety and compliance procedure or that additional procedures might not be appropriate under the circumstances. Markel does not guarantee that this information is or can be relied on for compliance with any law or regulation, assurance against preventable losses, or freedom from legal liability. This publication is not intended to be legal, underwriting, or any other type of professional or technical advice. Persons requiring advice should consult an independent adviser or trained professional. Markel does not guarantee any particular outcome and makes no commitment to update any information herein, or remove any items that are no longer accurate or complete. Furthermore, Markel does not assume any liability to any person or organization for loss or damage caused by or resulting from any reliance placed on this content.
Markel® is a registered trademark of Markel Group Inc.
© 2023 Markel Service, Incorporated. All rights reserved.
Was this helpful?