Supervision facilitates safety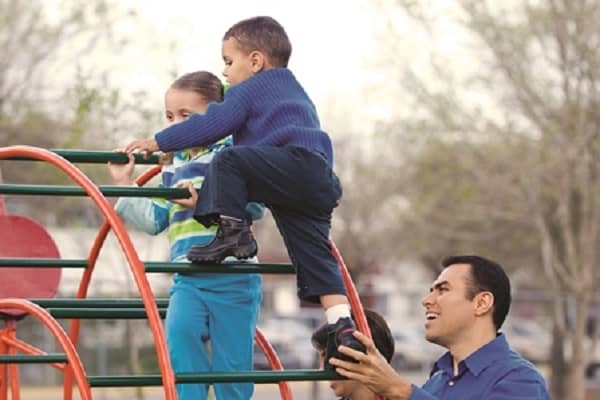 Inadequate and improper supervision are two leading causes of accidents that can result in a child's injury, and often in litigation. In Children and Injuries, author Joe L. Frost suggests that inadequate or improper supervision is a common source of litigation brought against early education teachers, administrators, and programs where unintentional injuries have occurred.
Whether children are on the playground or inside your facility, proper supervision is the key to providing them with a safe environment.
According to Caring for Our Children: National Health and Safety Performance Standards, adults must be able to hear and see children to properly supervise, and if necessary, rescue them. Taking that a step further, caregivers should always stay within arm's reach of the children they are supervising. This is especially important when supervising children on elevated playground equipment such as slides, platform stairs, and climbing walls.
Ongoing staff training is the key to proper and vigilant supervision. The quality of playground supervision depends on the supervisor's knowledge of safe play. For example, playground supervisors should be aware that not all playground equipment is appropriate for all children. If you use offsite playgrounds, supervision involves directing children to equipment appropriate for their age.
It's important to know of children's medical or emotional conditions, and whether they take medications. Also find out if the parents have elected to take the child off the medication.
Recommended student to instructor ratios
Maintaining appropriate student-to-instructor ratios is critical for adequate supervision. Caring for Our Children: National Health and Safety Performance Standards suggests the following:
| | |
| --- | --- |
| Child's age | Students-to-instructor ratio |
| 3 | 7:1 or better |
| 4 and 5 | 8:1 or better |
| 6 to 8 | 10:1 or better |
| 9 to 12 | 12:1 or better |
| 12 and older | 12:1 or better |
Specific circumstances and training scenarios will call for closer supervision. Maneuvers that have a high risk for injury or high level of difficulty require a student-to-instructor ratio of 1:1.
It's important to choose instructors who have the proper experience, education, and physical abilities (for spotting during difficult moves) to supervise students. If an instructor closely supervises children, it's a good idea to conduct a thorough background check before hiring. Markel has teamed with IntelliCorp Records, Inc., a leading a leading nationwide provider of pre-employment screening services, to bring you background checks at a greatly discounted rate.
Communicate your supervision policy to students, parents, spectators, and instructors. Let parents know what you expect from them as spectators, and require them to closely supervise any other children they may bring to class. Let them know which areas of your building and equipment are off limits. Require parents to come inside when they bring their children to class and when they pick them up. Never allow parents to leave children unsupervised before or after class, and don't let students who are under 18 years old wait outside.
Your employees and volunteers require proper supervision as well. This is especially important if your agency is involved in offsite programs. It is vital to conduct background and reference checks on all employees and volunteers. Never leave a child alone with an adult or older child, particularly with an unscreened volunteer. Establish clear policies as to what is acceptable behavior of your staff and discuss supervision policies and expectations frequently. Depending on an employee's level of experience, additional supervision and performance management meetings may be necessary to support learning opportunities and highlight safety concerns.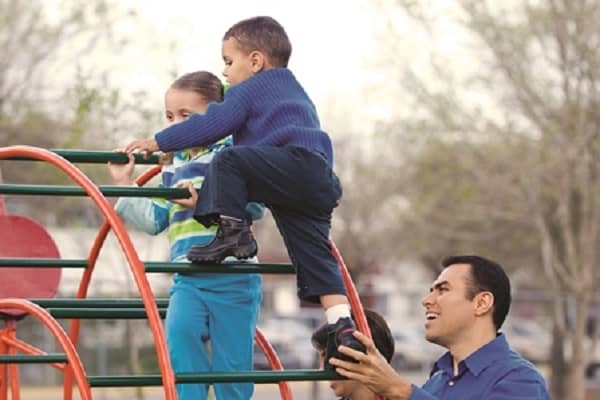 This document is intended for general information purposes only, and should not be construed as advice or opinions on any specific facts or circumstances. The content of this document is made available on an "as is" basis, without warranty of any kind. This document can't be assumed to contain every acceptable safety and compliance procedures or that additional procedures might not be appropriate under the circumstances. Markel does not guarantee that this information is or can be relied on for compliance with any law or regulation, assurance against preventable losses, or freedom from legal liability. This publication is not intended to be legal, underwriting, or any other type of professional advice. Persons requiring advice should consult an independent adviser. Markel does not guarantee any particular outcome and makes no commitment to update any information herein, or remove any items that are no longer accurate or complete. Furthermore, Markel does not assume any liability to any person or organization for loss or damage caused by or resulting from any reliance placed on that content.

*Markel Specialty is a business division of Markel Service, Incorporated, the underwriting manager for the Markel affiliated insurance companies.
© 2022 Markel Service, Incorporated. All rights reserved.

Was this helpful?