Taking actions to reduce winter weather hazards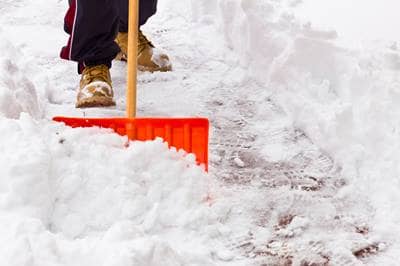 A review of Markel claims data reveals that gym and fitness facilities historically experience significant water damage losses during the winter months. This is often caused by pipes rupturing due to freezing while the building is unoccupied. During the COVID-19 pandemic, many of these programs are operating on reduced hours and facility activities may be at a minimum. As colder weather sets in, it is important to take actions to reduce the likelihood of pipes rupturing. A ruptured waterline can quickly damage expensive flooring, mats, and pits, along with other business personal property such as computers and phone systems.
To keep pipes from freezing:
Plan to inspect your pipes.

If your facility is going to be unoccupied for more than 24 hours, inspect your pipes once a day for freezing.

Keep your heat on

. If you close during the holidays, heating expenses incurred while closed are far less costly than having to close your facility for water damage repair.

Seal all openings to the outdoors.

Cold air can harm unprotected water pipes, so cover pipes with foam or fiberglass insulation sleeves.

Open interior cabinet doors.

To keep pipes from freezing under sinks, open cabinet doors allowing warmer room air to circulate around the pipes.

Let water drip.

If pipes start to freeze, let water drip slowly through an open faucet to help prevent pipes from bursting.

Protect equipment with a cover before you leave each day.

Elevate computers off the floor to reduce their exposure to potential rising water.
Slips and falls also occur more frequently during wintery weather. By taking the following simple precautions, you can help reduce the likelihood of an injury due to a slip and fall event.
Clear walkways of ice and snow as soon as possible.

If you own your premises, make advance arrangements with snow removal contractors to ensure sidewalks, parking lots, and walkways are cleared before customers arrive.

Watch for black ice.

Black ice occurs when ice melts and refreezes on dark asphalt surfaces, making it difficult to see. Runoff from downspouts and areas near curbs can become especially hazardous. Keep ample amounts of ice-melting compound to treat these areas. Be sure this is accessible to adult staff, but not to children.

Place skid-resistant, absorbent mats at all entrances.

To avoid tripping hazards, inspect mats frequently. Replace frayed mats immediately.

Check floor surfaces for moisture and mop up excess moisture immediately.

Post "wet floor" signs as soon as possible and remove them once the dampness has abated. Entrances during inclement weather and areas surrounding water fountains require an extra check when searching for wet floor conditions.

Document and record your efforts to keep your floors and outdoor walking surfaces hazard free.

Make this documentation a part of your daily activity records.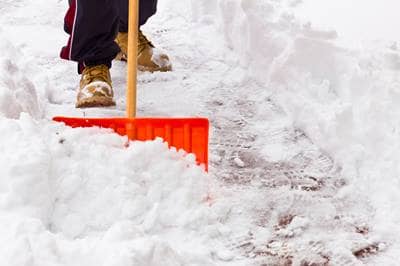 This document is intended for general information purposes only, and should not be construed as advice or opinions on any specific facts or circumstances. The content of this document is made available on an "as is" basis, without warranty of any kind. This document can't be assumed to contain every acceptable safety and compliance procedures or that additional procedures might not be appropriate under the circumstances. Markel does not guarantee that this information is or can be relied on for compliance with any law or regulation, assurance against preventable losses, or freedom from legal liability. This publication is not intended to be legal, underwriting, or any other type of professional advice. Persons requiring advice should consult an independent adviser. Markel does not guarantee any particular outcome and makes no commitment to update any information herein, or remove any items that are no longer accurate or complete. Furthermore, Markel does not assume any liability to any person or organization for loss or damage caused by or resulting from any reliance placed on that content.

*Markel Specialty is a business division of Markel Service, Incorporated, the underwriting manager for the Markel affiliated insurance companies.
© 2022 Markel Service, Incorporated. All rights reserved.

Was this helpful?