Technology feature - Innovations in ergonomics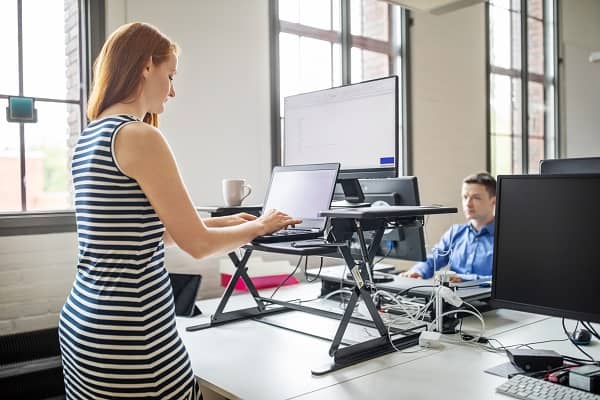 Companies in the technology industry are making it easier than ever for employers to provide ergonomic workspaces for their employees. Ergonomics refers to the interactions between people and the objects they use to design and arrange spaces that increase efficiency and safety. The list below describes innovative methods on the market for improving office ergonomics:
Wearable devices for improved posture – Smart technology is worn on the user's back that measures posture and provides feedback for improved positioning to prevent muscle strains and injures. Devices can be connected to a smartphone app via Bluetooth that allows users to track their progress and set daily goals.
Bluetooth-enabled standing desks – Eligible sit-to-stand desks can be connected to a smartphone app via Bluetooth. Through the app, users can automatically adjust the height of the desk, set reminders for standing or changing positions, and save their favorite desk positions for future use.
Automatic screen lighting optimization – Software automatically adjusts the user's computer screen lighting based on the time of day to mimic sunlight during the day and warm tones at night. These adjustments optimize the screen display to prevent eye strain, improve sleep patterns, and increase productivity.
---
By: Libby Burgher
Risk Solution Services Specialist
References:
https://mashable.com/2017/11/22/innovative-ergonomic-products/
https://www.linak-us.com/news-articles/2018/03/07/adjust-your-office-desk-using-the-desk-control-app-for-smartphones/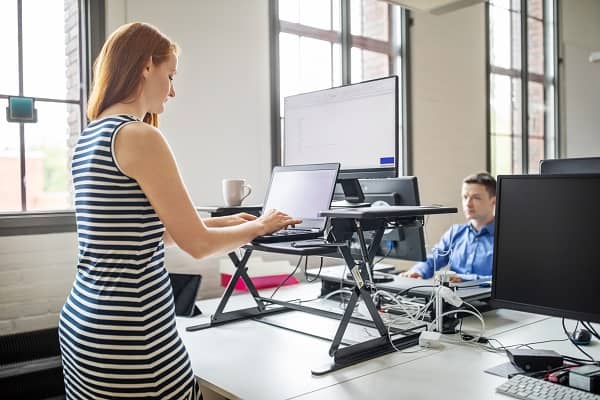 Was this helpful?