NIOSH sound level meter app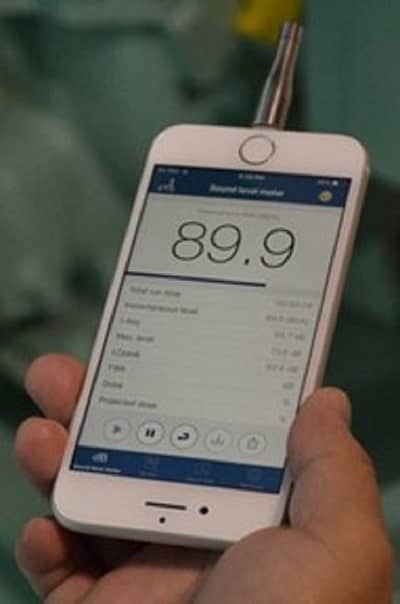 Employers are responsible for providing safe work environments and examining potentially hazardous conditions for employees. Many workers in general and construction industries are exposed to high noise levels. Uncontrolled noise can cause hearing loss, which makes it a hazard that employers are required to address. Along with professional industrial hygiene services, businesses can utilize existing technology to measure sounds levels on the job.
The National Institute for Occupational Safety and Health (NIOSH) developed a Sound Level Meter application for smartphones that employers and employees can download to monitor their noise environment. This tool can help individuals make informed decisions about their workplace and promote hearing health. NIOSH outlined the following key features of the app:
Developed by experienced acoustics engineers and hearing loss experts
Tested and validated (accuracy ± 2 dBA) according to standards in a reverberant chamber at the NIOSH acoustics lab – the only proper method to validate accuracy
Meets Type 2 requirements of IEC 61672:3 SLM standard when used w/ external microphone
Provides the most relevant metrics found in professional sound instruments today
Capability to calibrate either internal or external microphone
Up-to-date informational screens on what noises are considered hazardous, how to conduct a noise measurement, how to properly select a hearing protector, and guidelines for preventing hearing loss
Technical support available directly from NIOSH hearing experts
For more information, visit CDC/NIOSH's website.
---
By:
Libby Burgher
Loss Control Associate
References:
Centers for Disease Control and Prevention, National Institute for Occupational Safety and Health
Was this helpful?