Workplace first-aid program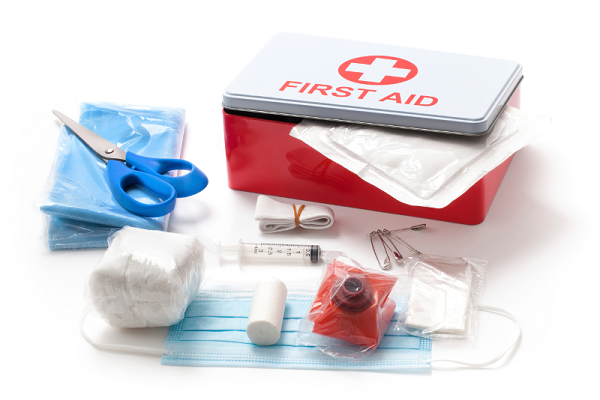 Emergency care before medical treatment is available
The purpose of a First Aid program in the workplace is to provide emergency care for injury or sudden illness before medical treatment is available. The provider must be trained in the delivery of these initial procedures until professional assistance is provided.
Components of workplace first-aid program includes four essential items:
Management Leadership and Employee Involvement
Worksite analysis
Hazard Prevention and Control
Safety and Health Training
Furthermore, the basic elements of the program should include:
Identifying and assessing risks that have potential to cause injury.
Designing and implementing the program that:

Minimizes the outcome of accidents or exposures.
Complies with OSHA requirements.
Includes sufficient quantities of supplies and equipment.
Assigns and trains first-aid providers periodically.

Instructing all workers about the program, what to do in the event of an injury and have this available in writing.
Provide scheduled evaluation of program to keep current and applicable to exposures.
OSHA requirements
The OSHA First Aid standard (29 CFR 1910.151) requires trained first-aid providers at all workplaces of any size if there is no "infirmary, clinic or hospital in hear proximity to the workplace
which is used for the treatment of all injured employees."
There are also several OSHA standards that require training in cardiopulmonary resuscitation (CPR).
First-Aid supplies
An employer should give a specific person the responsibility for choosing types and amounts of supplies and maintaining the inventory. They should be stored in a readily available area. An
automated external defibrillator (AED) should be considered when purchasing first-aid supplies and equipment.
Highlights
The goal of a First-Aid program is to provide emergency care for an injury before professional care is available.
Four essential components of a workplace first-aid program:

Management leadership and employee involvement
Worksite analysis
Hazard Prevention and Control
Safety and Health Training

The OSHA First-Aid Standard is 29 CFR 1910.151.
A specific person should be responsible for purchasing and maintaining first-aid supplies and equipment.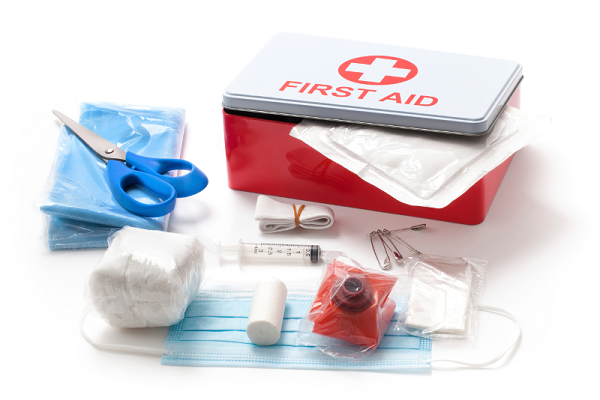 This document is intended for general information purposes only, and should not be construed as advice or opinions on any specific facts or circumstances. The content of this document is made available on an "as is" basis, without warranty of any kind. This document can't be assumed to contain every acceptable safety and compliance procedures or that additional procedures might not be appropriate under the circumstances. Markel does not guarantee that this information is or can be relied on for compliance with any law or regulation, assurance against preventable losses, or freedom from legal liability. This publication is not intended to be legal, underwriting, or any other type of professional advice. Persons requiring advice should consult an independent adviser. Markel does not guarantee any particular outcome and makes no commitment to update any information herein, or remove any items that are no longer accurate or complete. Furthermore, Markel does not assume any liability to any person or organization for loss or damage caused by or resulting from any reliance placed on that content.

*Markel Specialty is a business division of Markel Service, Incorporated, the underwriting manager for the Markel affiliated insurance companies.
© 2022 Markel Service, Incorporated. All rights reserved.

Was this helpful?