Risk management resources for your Club
In review of A Hand to Guide Me by Denzel Washington, Retired Lt. General Colin Powell refers to a tribe dynamic as an important concept in the raising of a child. "You have to have people who are interacting with each other to raise a child, people who are connected to that child."
As your risk management partner, Markel is part of the Boys & Girls Club tribe to help support a safe environment for the kids in your care. Markel's risk management library offers various resources to help clubs with potential risk management challenges they may face as they strive to carry out their mission. In Vol. 1, 2017 of the Boys & Girls Club Risk Management Newsletter, five areas were identified as opportunities for clubs during the first and second quarters. They are controlling exposures associated with the following areas:
Falls

Slip, trips, and falls

Athletic sporting and field games events

Abuse

Horse play (improper and negligent supervision)
That newsletter is available here.
As clubs transition into the more active summer seasons, more resources are warranted. Along with the opportunities identified above, managing transportation activities and curtailing vandalism require increasing focus during the summer months.

Managing transportation activities
During the summer season, clubs may utilize transportation more for a variety of reasons. Based on historical claims reported to Markel, transportation related accidents involve collisions at intersections, backing into other vehicles and rear-end collisions with other vehicles.
Whenever a Boys & Girls Club driver operates a vehicle, they should remain vigilant as they take the wheel to drive Club members to ensure they remain a safe working motorist. Here are some tips to make your driving experience a safer one:
Make sure your vehicle gets regular checkups including wiper fluid, brakes, and tires. Replace the wiper blades whenever they are worn.

Always use safety belts and make sure your passengers do the same.

Always allow at least three seconds of space between you and the vehicle in front of you, giving you time to react (to the other guy). Don't tailgate! Add more time for bad weather conditions.

Avoid distractions that can affect your time to react. Don't talk on a cell phone while you're driving. This includes using hands-free phones as much as possible. Pull over, when it's safe, to make a call. Don't eat and drive.

Always watch out for the other driver. Never assume they will yield to you when changing lanes, when crossing intersections, or whenever there is more than one lane. If in doubt, yield to the other driver.

Anticipate light changes. If a traffic light has been green for a while, anticipate it changing to red and "cover the brake" to allow yourself time to stop when it does.

Use caution when it begins to rain and when stopping at intersections on wet roads. Road dust, oil, or fuel mixed with rain make for a slippery surface and can increase stopping distances.

Drive the speed limit. Try to maintain a pace close to that speed, as driving too slowly can create unnecessary risks as well. Always adjust your speed for weather conditions.

Don't drive when overly fatigued, while on prescription medicines that can cause drowsiness, or under the influence of anything that can affect your ability to react quickly.

Don't drive angry or when you are distracted by another important matter. Always keep your mind on your driving—it's a full time task.

Exercise caution when backing your vehicle. Look behind it before you get in. Place your arm on the back of the seat and look over your shoulder in the direction the vehicle is moving.
Driving tips for older Club drivers
Because clubs are often supported by older volunteer drivers (55-years-old and older) it is important to understand this age group may have different driving challenges than younger drivers. It can be beneficial to any program to offer some safe driving tips specific to that age group.
According to the Center for Disease Control (CDC) and The National Institute for Occupational Safety, older adults can take these additional steps to stay safe on the road.
Talk with your doctor or pharmacist about the potential effects of your medications on driving.

Read medicine labels carefully and look for warnings and potential medication interactions.
Do not drive if you feel lightheaded or drowsy.

Talk with your doctor about how your medical conditions may affect your driving.
Maintain good health.

Engage in regular physical activity two and a half hours per week.
Adopt a balanced diet of vegetables, grains, protein, fruit, and dairy.
Talk with your doctor about what health screening and exams you need.
Stay well-rested and alert by getting 7 to 9 hours of sleep each day.

See a doctor if you are often tired or sleepy.
Get a thorough eye exam at least every 1 to 2 years.

Make sure your prescription is up-to-date if need glasses or contacts.

Use a driving self-assessment tool to evaluate your driving.

Seek help from your doctor or someone trained to do more intensive driving assessments if needed.
Take a driving refresher course to learn new driving strategies and recent changes in traffic laws.

Talk to your supervisor if you are having difficulty with driving, as you may need to change your driving habits.
Make necessary adjustments to your vehicle to ensure a good vehicle fit.

Maintain a clear line of sight over the steering wheel.
Have at least 10 inches separating your chest from the steering wheel.
Adjust your seat, seat belt, and head restraint to fit safely and comfortably.
Make sure you can easily reach the gas and brake pedals.

Seek advice from a professional trained in driver rehabilitation or adaptive technologies if chronic pain or decreased range-of-motion makes it difficult to drive.
Lastly, whenever possible, avoid making left-hand turns by executing three right-hand turns. It may take a little longer, but overall, it's safer.
Markel presents practical and effective safety training webinars
Free to Markel policyholders. Register now and mark your calendar -- only 1 webinar left!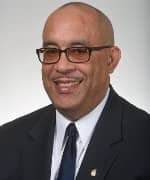 Michael Swain, ARM, SCLA, Sr. Loss Control Specialist - May 2
Preparing for risks of summer camp.
Being prepared for risks a camp may face during the summer is an important component of a good risk management strategy. Understanding historical trends and emerging issues can help with the preparation process. This workshop will analyze some of the historical loss activity that has occurred in a camp setting, examine some of the emerging risk management concerns camps will face during the summer, and offer a risk manager's insights on steps camps can take to control these issues to help support a positive camper experience.