Congratulations 2016 Safety 1st Award Winners
Each year, Markel's Safety 1st program recognizes policyholders who have shown an exceptional commitment to the safety of their employees and customers.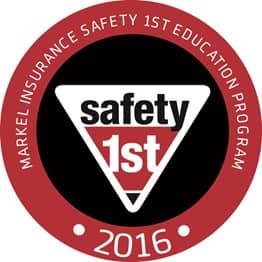 Michael Swain, Senior Loss Control Specialist for Markel Specialty, stated, "Camps and clubs must meet stringent criteria to qualify for the Safety 1st designation. They must have a proven safety record, undergo formal assessments and inspections, and participate in continuing education and certification programs. These facilities deserve to be recognized for keeping safety a top priority."
The Markel Safety 1st award recipients for 2016 are:
10+ year recipients

Camp Jump Start at Living Well Village
Camp Nicolet, Inc.
Camp Odayin
Tamarak Day Camp & Tamarak Country School
4-H Camp Middlesex
Camp Fern for Boys and Girls
Camp Marimeta for Girls
Upward Bound Camp for Special Needs
Camp Bear Track
Setebaid Services, Inc.
Pompositticut Farm Day Camp

6-9 year recipients

C5 Youth Foundation of Southern California
Inside Out Stop. Look. Listen. Learn
Princeton University Sports Camps
Red Pine Camp for Girls
Camp Coyote
Camp Taum Sauk
Galileo Learning
Kingston's Camp
Sports Plus Day Camp
Camp Aranzazu
Camp Olympia
Camp Ton-A-Wandah
Camps 'R' Us
Camp Howe
Camp Watonka
Children's Association for Maximum Potential (CAMP)
Our Kids Day Camp
Sandy Hollow Day Camp
Summer's Edge Day Camp & Tennis School
Youth Camps For Christ, Inc.




2-5 year recipients

Camp Gilbert
KG Beach Camps
Green River Preserve
Holmes Presbyterian Camp and Conference Center
Trailside Discovery
Camp Kinneret Summer Day Camp
Camp Natoma
Night Eagle Wilderness Adventures, Inc.
The Road Less Traveled
Camp Holiday Trails
Camp Mont Shenandoah Ltd.
Coyote Trails School of Nature
Tate's Day Camp
Kostopulos Dream Foundation/Camp Kostopulos
Outpost Summer Camps

First year recipients

Boston Leadership Institute
Camp Glen Arden
Camp Okizu
Camp Ronald McDonald at Eagle Lake
Camp Ronald McDonald for Good Times
Creative Themes Day Camp
Heart of Virginia Scout Reservation
Kids R Kids of Castle Hills
Lynny Penny's CDC
Quest Therapeutic Camps
Swift Nature Camp
Talisman Programs
Camp Ma-He-Tu



Clothes dryer fires can be prevented
A dryer fire at camp can be problematic. Because laundry facilities are often part of another structure or located in less accessible areas, a laundry fire can cause considerable damage. Furthermore, the damage it causes may result in the other part of the building being unusable.
Based on a study of data provided by the U.S. Fire Administration's National Fire Incident Reporting System and the National Fire Protection Association's (NFPA's) annual fire department experience survey, it is estimated that dryers account for 92% of fires where clothes dryers or washing machines were the equipment involved in ignition. Failure to clean the dryer was the leading factor contributing to ignition.
Additional findings from this study found that the risk of fire is roughly equal for gas-fueled clothes dryers and electric-powered clothes dryers. For clothes dryer fires, the items first ignited include dust, fiber, or lint – accounting for 29% of the fires. Clothing accounted for 28% of the fires.
The Consumer Product Safety Commission (CPSC) and the NFPA offer the following tips to help prevent dryer fires. Use these proactive tips to help ensure your dryers are operating safely before and during camp season.
Clean the lint filter in a dryer before or after each use because accumulated dust and lint can be a fire hazard. If clothing is still damp at the end of a typical drying cycle or drying requires longer times than normal, this may be a sign that the lint screen or the exhaust duct is blocked.
Also, remove accumulated lint around the drum. Do not operate the dryer without a lint filter.
Periodically check while the dryer is operating to make sure that the air exhaust vent pipe is not restricted and the outdoor vent flap will open. Clean lint out of the vent pipe once a year. (Depending on the volume of use, this may need to occur more frequently.)
To remove a blockage in the exhaust path, it may be necessary to disconnect the exhaust duct from the dryer. Remember to reconnect the ducting to the dryer and outside vent before using the dryer again.
There are long, thin brushes one can buy to make it easier to reach and remove lint in the vent pipe and around the drum. There are also dryer lint removal services. Have a qualified service person clean the interior of the dryer chassis periodically to minimize the amount of lint accumulation.
Replace plastic or foil, accordion-type ducting material with ridged or corrugated semi-rigid metal duct. Most manufacturers specify the use of a rigid or corrugated semi-rigid metal duct, which provides maximum airflow. The flexible plastics or foil type duct can more easily trap lint or is more susceptible to kinks or crushing, which can greatly reduce the airflow.
Ensure that a dryer is plugged into an outlet suitable for its electrical needs.
Do not leave a dryer running if you leave, because if it malfunctions, no one will be there to avert possible disaster.
Keep the dryer area clear of combustibles like boxes and clothing.
Have your dryer installed and serviced by a professional.
Take special care when drying clothes that have been soiled with volatile chemicals such as gasoline, cooking oils, cleaning agents, or finishing oils and stains. If possible, wash the clothing more than once to minimize the amount of volatile chemicals on the clothes and, preferably, hang the clothes to dry. If using a dryer, use the lowest heat setting and a drying cycle that has a cool down period at the end of the cycle. To prevent clothes from igniting after drying, do not leave the dried clothes in the dryer or piled in a laundry basket.
It is important to keep dryers in good working order to avoid problems associated with lack of maintenance and part failures. Gas dryers should be inspected by a professional occasionally to ensure that the gas line and connection are intact and free of leaks.
Additional tips to help reduce the likelihood of a dryer fire include:
Always read the instructions for your dryer before you use it.
Keep a well-documented log of your maintenance activities.
Post reminder notices to help with cleaning and fire prevention.
Have working smoke detectors and charged fire extinguishers in the laundry area.
How is security at your camp?
Results from the 2016 Safety 1st Awards survey continue to show respondents want to hear risk management strategies that address protecting their camps from intruders and onsite security measures.
You can find the following articles to support your security measures through Markel's risk management website.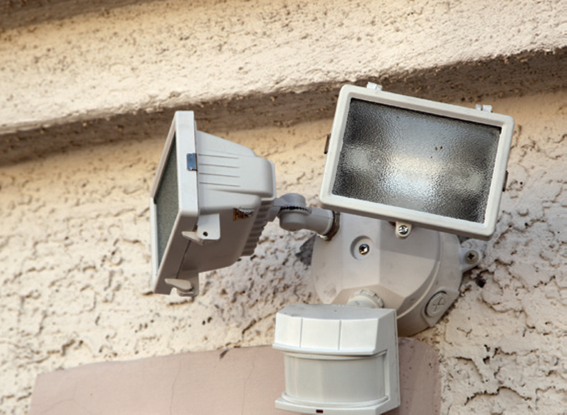 More than just insurance!
Markel partners offer value added services which are discounted to our customers
Intellicorp -criminal background checks at a 60% discount
CampDoc.com – Web-based health management for camps
Praesidium child abuse risk management services at 20% discount
American Camp Association's® (ACA) e-Institute - Free staff training
Visit the Safety 1st education and resources section of campinsurance.com to learn more.
Markel presents practical and effective safety training webinars
Free safety training webinar for 2017 - Register now

Bob Ditter - January 17
The growth mindset at camp -- Developing a culture where curiosity and learning to enhance performance in Campers and Staff alike.



April 18
Supervision and staff oversight -- The key to safety at camp.

Dr. Chris Thurber - February 2
Are your staff thinking or drinking? How to encourage wise use of time off.


Michael Brandwein - February 15
Leading the leaders: how to motivate and develop leadership team members to boost excellence and responsibility.

Dr. Deborah Gilboa - March 24
Bullying is normal, what matters is what we do next.

Michael Swain, ARM, SCLA, Sr. Loss Control Specialist - May 2
Preparing for risks of summer camp.