Rethinking the watercraft lifeguard
By Diane Tyrrell
The use of lifeguards in the primary supervision of watercraft activities, along with the term "Watercraft Lifeguard", is a prevalent practice at camps and organized youth programs. While these practices may be entrenched, it's time to critically re-think the practices in your program - noting that the inherent problem first and foremost is that there is no such thing as a "Watercraft Lifeguard" certification … And the reality is that, with few exceptions, lifeguard certification by itself is completely irrelevant in the supervision of watercraft activities.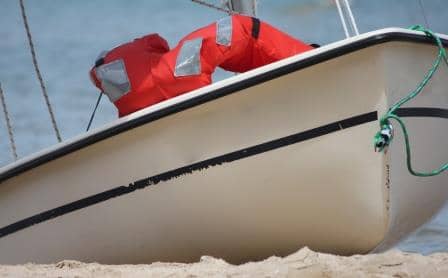 …Wait, what?
Currently in the US training marketplace, the majority of lifeguard certification courses focus on skills specific to swimming activities only, and most do NOT include any instruction in (1) watercraft operation and/or operation of rescue craft (2) watercraft rescue, or (3) any skills needed to safely supervise watercraft activities, such as activity management, hazard recognition, or accident prevention strategies.
While the use of lifeguards in watercraft activity supervision may be well intended, it's critical to understand that the skills and knowledge required to supervise activities and execute rescue in a watercraft emergency are very different than those required to rescue an individual who is swimming. At the end of the day, unless that lifeguard ALSO has competent operating ability, solid boat control skills (or competency when using motorized watercraft for rescue) and the ability to execute watercraft rescue in a quick and effective manner in an emergency, they may be totally ineffective.
Further, lifeguards not trained specifically in watercraft rescue skills can actually become an additional hazard in an emergency situation, and can endanger the lives of the participants, as well as their own. For example, lifeguards without competent craft control may not arrive to the victim in a timely manner, may hit victims in the water, or may capsize their own craft in the rescue attempt.
In other words, expecting someone to have any boating knowledge or ability to supervise or rescue watercraft activities based solely on their lifeguard certification is akin to asking a mechanic to take out a gall bladder – the skills and knowledge simply don't translate. Just because your staff can swim doesn't automatically mean they know how to rescue a capsized kayak ... One has nothing whatsoever to do with the other.
A critical safety factor is to ensure that those supervising watercraft activities are well trained. Nothing takes the place of supervision by qualified individuals.
Ideally, those supervising watercraft activities should, at minimum, have: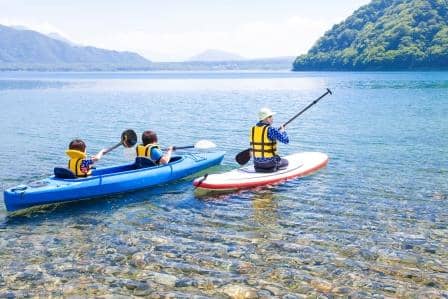 Competent operating ability, specific to the type(s) of craft and bodies of water to be used

Knowledge, ability, and skills required to execute rescue in a quick and effective manner in an emergency, specific to the type(s) of craft, and bodies of water to be used

Ability to recognize and respond to hazards, and effectively implement Emergency Action Plans

Excellent judgment and mature decision making

Physical fitness and physical ability to execute emergency skills/rescue
Ideally, the recommended best practice is to ensure that watercraft activities are supervised by an adult who holds an Instructor level certification from a nationally recognized boating organization, specific to the type(s) of craft, and bodies of water to be used.
Still want to use lifeguards?
Be ready to commit to providing additional training. In order to use someone certified as a lifeguard in the primary supervision of watercraft activities, they should be additionally trained AND be able to demonstrate proficiency in:
Operating skills – such as paddling, sailing, driving – to effectively operate the watercraft in an efficient and controlled manner

How to execute watercraft rescue

Safety Management: Recognition, prevention, hazards, common accidents, emergency response, decision making, risk management, etc.
All of which should be specific to the type(s) of craft, and bodies of water to be used.
Program operators should also require skills verification of those who are instructing and supervising watercraft activities. Skills verification helps ensure that lifeguards (and others) supervising watercraft activities have demonstrated skills in water rescue and emergency procedures, have the ability and knowledge to conduct activities, as well as the physical ability to perform the skills required.
Note that like most sports, "watercraft" is not a skill that one learns and masters to the level of being able to supervise or effectively execute rescue in a "learn-to-blank" course. The risk issues around using lifeguards and/or inexperienced operators in the supervision of watercraft activities are far greater than "just" demonstrating ability to execute rescue skills in a staged setting. Again, ideally, those supervising activities should be experienced - specifically in the type(s) of watercraft and on the type(s) of water used in the program. If for no other reason than an experienced individual will generally have better ability to execute rescue in a quick and efficient manner than a novice.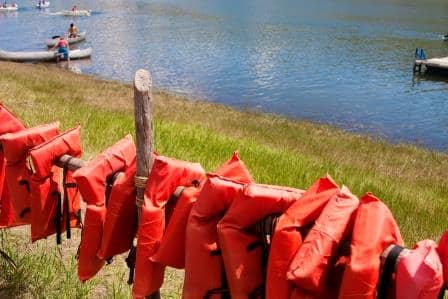 Certainly, it is reasonable to split the tasks of staff, assigning those with appropriate watercraft skills to roles of supervision and rescue, and assigning lifeguards who do not have additional specific watercraft training/ability to roles such as responding to medical emergencies near the water, participant supervision on land, etc. Further, as/if applicable, they may meet requirements for staff with certification/training in CPR/AED and First Aid to be present.
Because your camp/organization "has-always-done-it-this-way" with regards to hiring lifeguards for watercraft activities is not a reason to continue the practice. The key is to be thoughtful in staffing decisions to ensure that safety while on-and around-the water is priority one, and that those supervising watercraft activities have the knowledge and skills to be diligent in protecting participants against risk of injury.
Please note that the above are suggested minimum qualifications for those supervising activities. Operators should evaluate the supervision needs of their program specific to the facilities, body of water, boats used, activities conducted, and clientele served. Additionally, there may be local, state, or federal laws and regulations which dictate how activities must be conducted and supervised. Those supervising watercraft activities should be familiar with the standards and regulations applicable to the program, facility, and body of water, and conduct activities in compliance.
---
Diane Tyrrell, CCD is the CEO of Frog Pond Aquatics and has over 30 years-experience in aquatics risk management, working with camps, municipalities, universities, youth organizations, insurance companies, and legal professionals. Diane is the author of the book 101 Games & Activities for Canoes & Kayaks, and has contributed content to the American Red Cross Small Craft Safety and Lifeguard Management training curriculum, and the book Camp Waterfront Management. dianettyrrell@gmail.com
How to prepare for campers with food allergies
by Michael Ambrose, M.D.
Many camps across the country welcome campers with a variety of food allergies. Food allergic children make up about 8% of the pediatric population with nearly 40% of those children having a history of severe reaction requiring immediate intervention. While some camps choose to remove things like peanuts or tree nuts from their kitchen and institute procedures for anaphylactic emergencies, many camps do not.
Children with food allergies are at greater risk for exposure and anaphylaxis when outside of their home environment. Menus at camp may vary substantially from home or school and the risk of cross-contamination may be higher at camp as well. At camp there are also increased opportunities for food sharing and decreased supervision during meal times. Camps are often located in remote locations, further from emergency medical services, putting children at higher risk for delayed treatment or definitive care.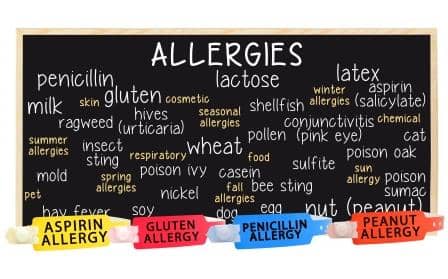 Many camps train staff on first-aid and cardiopulmonary resuscitation (CPR); however, many are ill-prepared to manage severe allergic reactions. In the past several years, there have been highly publicized pediatric cases of anaphylaxis-related death at summer camps throughout the country. As camps plan for this upcoming summer, they should consider creating food allergy policies and share these protocols with families before the start of camp.
Camps should consult a healthcare professional with pediatric training as they develop their food allergy policies, and should consider the following:
Require that campers with documented food allergies supply a minimum of two epinephrine auto-injectors while they are at camp.

Require that camp health staff review the camper's weight to ensure that the appropriate dose of epinephrine is being supplied.

Require that camp health staff review the expiration date of the devices supplied by the family.

Require that camp staff directly responsible for the care of a camper with a known food allergy review the camper's allergy action plan with camp health staff.

Require that camp staff directly responsible for the care of a camper with a known food allergy be trained in the administration of an epinephrine auto-injector, and keep that camper's epinephrine auto-injector in close proximity to the camper at all times.
Some children may experience a first episode of anaphylaxis while at camp due to a new food exposure. A study of children at school showed that 24% of children had no prior history of food allergies when they experienced symptoms of anaphylaxis requiring the administration of epinephrine. These campers will not have not have their own epinephrine at camp, and therefore camps should also consider stocking extra epinephrine auto-injectors throughout camp. Stock epinephrine should be stored in easily accessible and unlocked locations where exposure is most likely (e.g. dining hall for food exposures, horseback riding for bee stings). Camps should also review local regulations and requirements for stocking epinephrine, as many states have legislation allowing camps to stock unassigned epinephrine auto-injectors, and some states even have laws requiring camps to stock epinephrine devices.
Camps should also discuss their food allergy policy with food vendors and should review all food labels upon receipt. Camps should consider setting policies for outside food brought to camp (e.g. a staff member who returns from a day off with a candybar in their backpack), or should simply not allow any outside food to be brought into camp. Cross contamination prevention policies should also be established, and include things like washing tables before and after meals, handwashing practices, serving peanut butter in packets with separate utensils, and not allowing food in camper cabins.
How well is your camp prepared for campers with food allergies? Did you have any close calls last summer? There is still time to prepare and establish a food allergy policy for this upcoming summer. If you start planning now, you can reduce the risk of exposure and anaphylactic emergencies!
---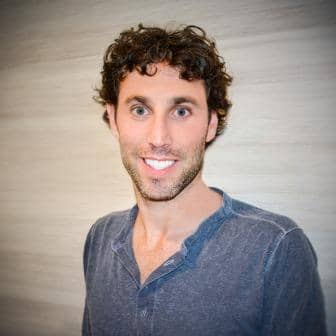 Dr. Michael Ambrose, Owner and Director of CampDoc.com, earned his M.D. from the University of Michigan Medical School and is a board-certified pediatrician. He has been involved in camping and camp health for over 10 years, and having spent several summers in camp clinics, remains devoted to the continual improvement of the camping industry and creating innovative solutions for camps and camp clinics.
For more information about CampDoc.com and web-based health management, please visit campdoc.com or call 734-636-1000.