By Linda Ebner Erceg, RN, MS, PHN
Autumn is the ideal time to process the summer with an eye toward making the future better, especially insofar as your camper and staff injury-illness experiences are concerned. However, since we're dealing with humans, let's straightforwardly acknowledge that injuries and illnesses cannot be eliminated. But what can be improved are the incidents that occur because of factors a camp professional controls such as policy statements (or lack of them), facility changes, schedule adaptations, and the rules we ask people to follow (or fail to provide).
Here are some tips to guide your review process that should ultimately lay the groundwork for a healthier summer next season. As you work through these, notice how many transcend the walls of your camp's health center. That physical locality is the place where injuries and illnesses are cared for. To truly have a healthier summer, care and intentional interventions must exist outside those walls.
Review data from the health center staff
Go through the log. Why did people seek healthcare? Was there a difference between the camper and staff experiences? Were there times during the day or particular days of the week that seemed more likely to have injury-illness events? Were any areas of camp or specific activities likely to trigger incidents?

Ask health center staff why they had to call parents. Consider reported reasons in view of changes that could be made to your camp's health history form and policy statements. Also consider what additional information parents might benefit from getting prior to camp.
Review each incident that caused someone to leave camp to be seen by medical providers in the greater community. Might your camp's medical protocols be changed to minimize the need for out-of-camp referrals? Might your health center staff need training to be more discrete in making those referrals (e.g., telling the difference between a common cold and an upper respiratory infection that needs medical intervention)? Has something emerged to drive the need for a change in the protocols (e.g., tick- or mosquito-borne illness)?
Talk with your health center staff about their experience. What did they enjoy the most? If they could change one thing about their job, what would it be, and how would they change it? What ideas do they have for recruiting next summer's health center staff?
Ask your health center staff if they had the equipment needed to do their job effectively. You might pick up ideas for improving healthcare delivery or hear about equipment that's inadequate, outdated, or in need of repair or replacement. Also ask if their written references are adequate, references such as their medication reference and APHA's Control of Communicable Diseases Manual (2015).
Have the health center staff show you the daily sheets for routine medications. Get an idea of the scope of medication used by campers and staff. Pay particular attention to medication used to manage mental, emotional, or social health (MESH) needs. The reasons for which people take MESH medications often have more impact in activities and cabin groups than they do in the health center, so consider if this population is adapting well to camp or if their experience reveals something.
Ask health center staff to identify the most significant contributing factor(s) to both camper and staff injury-illness events and what you might do to improve those factors.
Review incident reports and other data sets
Workers' compensation claims, insurance claims, and internal documentation of incidents provide an indicator of what process broke down. Review these with an eye to identifying changes needed before next summer.

Look over the phone records from parent calls. What triggered those calls? What could be done to make them less likely to occur?
Compare your camp's report from the American Camp Association's Healthy Camp Study with the national profile as well as ACA's summary of Hot Line calls. What are your camp's strengths, and where are the stressors? This being said, remember to consider the context within which your camp incidents occurred. If your camp fairs better or worse than the national data, balance that information with the context within which your camp exists. Identify a rationale for change rather than merely changing for the novelty of change.
Review feedback from parents and campers. What do these tell you about their perception of safety and health? Hint: If your feedback forms do not ask questions of this type, that's a problem that can be remedied for next summer, right?
Review information from other sources
Check with the food service and maintenance staff. What was the scope of special diet needs? Are there facility changes that would eliminate injury potential? What about the health needs of this staff? Did they have a healthy summer or is there a training that might benefit them (e.g., how to use knives effectively)?
In view of what is known about the past summer, consider what might be added or deleted from next summer's staff orientation process. For example, many camps specifically taught personal protective behaviors associated with mitigating the impact of H1N1. Since communicable diseases will always be a threat within the camp world, which of these should be institutionalized?
Talk with your leadership staff. Front-line personnel often have ideas for improvement, especially when it comes to health topics. They deal with increasing interpersonal tensions among staff from lack of sleep, with campers' needs for alone time when camp is all about being around people, and with the tension between what a camp rule may direct and the reality of the situation.
Consider your own notes and perspective. Perhaps you noted the impact of fatigue within the staff group. How might that insidious challenge be minimized if not eliminated? Or perhaps you noticed the tension between the need to supervise and the human need for privacy. How might those two needs find greater balance within your program?
Develop and implement an action plan
Each of these areas—and others—will trigger ideas for adaptation or confirm that the current process continues to be effective. However, knowing information doesn't make any difference unless one acts on that knowledge. So make a list of change ideas and flesh out an action plan to address each one. Some will be easy to address; others may take more than a year to fully implement. The point is to start the process, and then monitor for effectiveness.
"Healthier camping for all" isn't a dream; it's a reality.
A nationally recognized expert in camp health and safety, Linda Ebner Erceg, RN, MS, PHN, directs and teaches the Certificate of Camp Nursing for Bemidji State University (MN). She has over 30 years of experience as the past Associate Director for Health & Risk Management at Concordia Language Villages and is the former Executive Director for the Association of Camp Nurses (ACN). Linda co-authored the book, The Basics of Camp Nursing, and writes a risk management column for Camping Magazine. She enjoys connecting with camp professionals; email her at erceg@campnurse.org.
For a variety of camp health resources, please visit the ACN website at www.ACN.org.
Protecting your camp property from crime during the off-season
Protecting your camp property during the off-season can be a real challenge. In the fall of 2015, Markel's camp clients reported a variety of claims involving theft and vandalism. Because there is always a possibility that history can repeat itself, there are various strategies that camps can use to protect their property. One alternative involves having staff reside at camp all year long. Having a physical presence at camp can be a deterrent, but may not be a feasible alternative for many. While there is no complete way to prevent every theft and crime that may occur during the off-season, there are steps you can take to reduce their likelihood.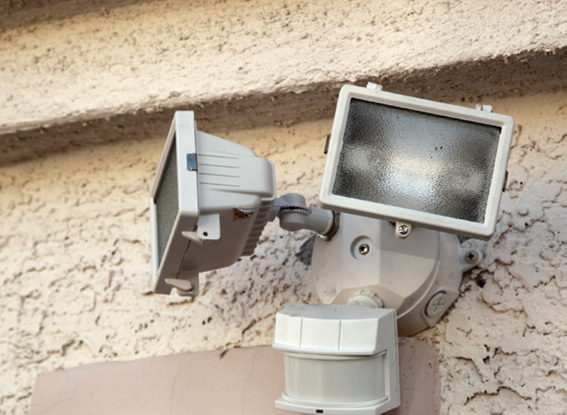 Secure the gate entering the camp.
Noticeably position dummy security cameras throughout your property.
Meet with local law enforcement to address any crime trends and discuss alternatives to support your camp's security. Alerting or putting local authorities on notice that camp is closed and ask if they can occasionally keep an eye on the site as well as making them aware that any persons or activity on site may be suspicious.
Post signage alerting trespassers that the camp is under surveillance by local law enforcement and/or video surveillance.
Refresh or replace "No Trespassing" signs that are weathered and damaged.
Install motion sensitive lighting and alarms to suggest that the camp is under surveillance.
Inconspicuously install a motion sensing (wildlife) camera pointed at the driveway entrance. The picture the camera takes might help law enforcement identify an unwanted trespasser.
Visibly mark your camp name on property that might be attractive targets for thieves.
Cooperate fully in prosecuting suspected criminals.
Markel 2016 Safety 1st nominations announcement
SAVE the date!

2016 Safety 1st award nominations open October 24. Nominate your camp for Markel's Safety 1st recognition. Markel's Safety 1st program recognizes camps that have shown an outstanding commitment to safety.
For more information, please go to markelcampinsurance.com, click on Safety 1st education and resources, then select Safety 1st Hall of Fame. Remember, actual 2016 nominations don't open until October 24th.