Protecting your camp property from crime during the off-season
Protecting your camp property during the off-season can be a real challenge. Examples of claims reported include camping gear and tools stolen from their storage sites, paintball equipment stored in footlockers carried away from camp, and unknown person(s) breaking into lodging facilities and vandalizing property.
There are various strategies that camps can use to protect their property. One option involves having staff reside at camp all year long. Having a physical presence at camp can be a deterrent, but may not be a feasible alternative for many. While there is no complete way to prevent every theft and crime that may occur during the off-season, there are steps you can take to reduce their likelihood.
Secure the gate entering the camp.

Meet with local law enforcement to address any crime trends and discuss alternatives to support your camp's security.

Post signage alerting trespassers that the camp is under surveillance by local law enforcement and/or video surveillance.

Position dummy security cameras in conspicuous areas throughout your property.

Refresh or replace "No Trespassing" signs that are weathered and damaged.

Install motion-sensitive lighting and alarms to suggest that the camp is under surveillance.

Inconspicuously install a motion sensing wildlife camera pointed at the driveway entrance. The picture the camera takes might help law enforcement identify an unwanted trespasser and help prosecute those that commit crimes.

Visibly mark your camp name on property that might be attractive targets for thieves.

Cooperate fully in prosecuting suspected criminals.
Copper theft continues to be a crime of opportunity. Along with the steps previously mentioned:
Paint exposed copper pipes to conceal the true nature and color of the material.

Label sections of the pipe with your camp name, address, and phone number -using a permanent marker or engraver.

Inform local scrap metal recyclers of your proactive plans to combat copper theft.
Contact local law enforcement for additional ideas and strategies that might be in practice in your area.
Protect property from Mother Nature
According to a review of Markel camp program claims, nature's impact on camps during the fall 2016 and winter of 2017 primarily involved damages caused by wind and snow.
Conduct pre-storm inspections of facilities and establish a plan that allows you to respond quickly after a fall or winter storm. The time spent now inspecting your facilities and equipment and winterization of your buildings can save you a lot of time and expense later.
Take actions now to protect your facilities from winter damage due to possible heavy snow accumulations. Consider reinforcing cabin rafters with 2"x4" studs anchored to a 5- or 6- foot long 2"x8" to distribute the weight to the floor. In the event of a winter storm, it is important for maintenance personnel to conduct facility inspections as soon as practicable. Ask them to identify priorities for repairs, which may help prevent additional damage.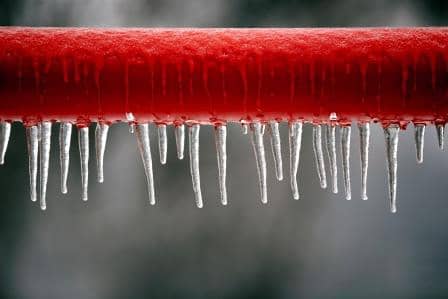 If your facility is closed during the winter, consider keeping the heat on in buildings equipped with the ability to provide heat. Keep pipes from freezing underneath sinks by opening cabinet doors, which allows warmer room air to circulate around the pipes. Your heating expenses are far less costly than having to close a critical building to repair water damage due to freezing pipes.

Other alternatives include:
Draining the pipes in buildings such as in the office or kitchen.

Consider sealing all openings where cold air can get at unprotected water pipes and cover pipes with foam or fiberglass insulation sleeves.

Let water drip from an open faucet to help prevent pipes from bursting.



Wind damage can be difficult to prevent, but precautions can be taken to mitigate potential damage. Clearing out dead trees around cabins and those overhanging roof areas before a storm is also a good practice. Take time to cover or wrap electronic equipment to protect it from moisture that may enter a building should your roof be damaged.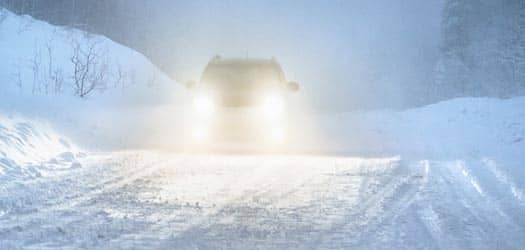 Fall and winter vehicle preparation and safe driving tips
Preparations for safe vehicle operation during the fall and winter seasons involve action steps for both the vehicle and the driver. Having a well-maintained vehicle supports an effective vehicle safety program. Many auto accidents are the direct result of poorly maintained vehicles. Before inclement weather arrives, carefully inspect your vehicles to identify and correct maintenance issues that may contribute to an accident.

It is strongly recommended that any inspection be completed by a certified professional mechanic. AAA provides the following items to check in order to determine your vehicle's fall and winter maintenance needs. Depending on what you find, you may need a trained mechanic to follow up and correct defects. Consider these checks and inspections in advance of the winter season:
Battery and charging system – Have the battery and charging system tested by a trained technician. A fully charged battery in good condition is required to start an engine in cold weather.
Battery cables and terminals – Check the condition of the battery cables and terminals. Make sure all connections are secure and remove any corrosion from the terminals and posts.
Drive belts – Inspect belts for cracks or fraying. Don't just look at the smooth top surface of the belt, but turn it over and check the grooved underside where most belt wear occurs.
Engine hoses –Visually inspect the cooling system hoses for leaks, cracks or loose clamps. Also, squeeze the hoses to check for any that may be brittle or excessively spongy feeling and in need of replacement.
Tire type and tread – In areas with heavy winter weather, changing to snow tires on all four wheels will provide the best winter traction. All-season tires will work well in light to moderate snow conditions, providing they have adequate tread depth. If any tire has less than 3/32-inches of tread, it should be replaced. Uneven wear on the tires can indicate alignment, suspension or wheel balance problems that should be addressed to prevent further damage to the tires.
Tire pressure – Check tire pressure more frequently during winter months. As the temperature drops, so will the pressures in the tires—typically 1 PSI for every 10 degrees Fahrenheit. The proper tire pressure levels can be found on a sticker located on the driver's side door jamb. And don't forget to check the spare tire.
Air filter – Check the engine's air filter by holding it up to a 60-watt light bulb. If light can be seen through much of the filter, it is still clean enough to work effectively. However, if the light is blocked by most of the filter, replace it.
Coolant levels – Check the coolant level when the engine is cold. If the coolant level is low, add a 50/50 solution of coolant and water to maintain the necessary antifreeze capability. The level of antifreeze protection can be checked with an inexpensive tester available at any auto parts store.
Lights – Check the operation of all headlights, taillights, emergency flashers, turn signals, brake lights, and back-up lights. Replace any burnt out bulbs.
Wiper blades – Blades should completely clear the glass with each swipe. Replace blades that leave streaks or miss spots. In areas with snowy conditions, consider installing winter wiper blades that wrap the blade in a rubber boot to prevent ice and snow buildup that can prevent good contact between the rubber blade and the glass.
Washer fluid – Fill the windshield washer fluid reservoir with a cleaning solution that has antifreeze components for cold weather use.
Brakes – Have brakes inspected by a certified technician to ensure all components are in good working order.
Transmission, brake and power steering fluids – Check all fluids to ensure they are at or above the minimum safe levels.
Emergency road kit – Update the car's emergency kit for winter weather. The kit should include: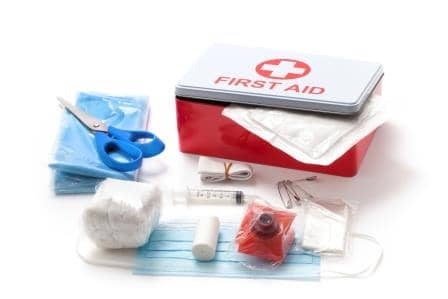 Bag of abrasive material (sand, salt, cat litter) or traction mats
Snow shovel

Snow brush

Flashlight with extra batteries

Window washer solvent

Ice scraper

Cloth or roll of paper towels

Jumper cables

Gloves, hats and blankets

Warning devices (flares or triangles)

Drinking water

Non-perishable snacks (energy or granola bars)

Extra clothes

First-aid kit

Basic toolkit (screwdrivers, pliers, adjustable wrench)

Mobile phone and car charger with important numbers programmed in it, including a roadside assistance provider
Fall and winter safe driving tips
Lastly, when inclement weather occurs, remind drivers to operate the vehicle with safety in mind. Driving under the posted speed-limit, remaining aware of road conditions, and being prepared to respond to a skid are well planned precautions.
Stay alert
Keep your gas tank close to full, even with a hybrid-electric vehicle. If you get stuck in a traffic jam or in snow, you might need more fuel than you anticipated to get home or to keep warm.

If road conditions are hazardous, avoid driving if possible. Wait until road and weather conditions improve before venturing out in your vehicle.

On longer trips, plan enough time to stop to stretch, get something to eat, return calls or text messages, and change drivers or rest if you feel drowsy.
Avoid risky driving behaviors


Do not text or engage in any activities that may distract you while driving.

Obey all posted speed limits, but drive even slower if necessary for weather conditions.

Drive sober. Alcohol and drugs impair perception, judgment, motor skills, and memory – the skills critical for safe and responsible driving.
Driving in winter conditions


Drive slowly. It's harder to control or stop your vehicle on a slick or snow-covered surface. On the road, increase your following distance enough so that you'll have plenty of time to stop for vehicles ahead of you.

Know whether your vehicle has an antilock brake system and learn how to use it properly. Antilock brake systems prevent your wheels from locking up during braking. If you have antilock brakes, apply firm, continuous pressure to the brake pedal. If you don't have antilock brakes, you may need to pump your brakes if you feel your wheels starting to lock up.
Navigating around snow plows


Don't crowd a snow plow or travel beside it. Snow plows travel slowly, make wide turns, stop often, overlap lanes, and exit the road frequently.

The road behind an active snow plow is safer to drive on. If you find yourself behind a snow plow, stay behind it or use caution when passing.

When you are driving behind a snow plow, don't follow or stop too closely. A snow plow operator's field-of-vision is limited; if you can't see the mirrors, the driver can't see you. Also, materials used to de-ice the road could hit your vehicle.

Snow plows can throw up a cloud of snow that can reduce your visibility to zero in less time than you can react. Never drive into a snow cloud – it can conceal vehicles or hazards.
---
References:
Markel 2017 Safety 1st Award nominations announcement
Mark the date! 2017 Safety 1st award nominations open October 16.
Self nominate your camp for Markel's Safety 1st recognition. Markel's Safety 1st program recognizes camps that have shown an outstanding commitment to safety.
For more information, please visit markelcampinsurance.com.
Remember, actual 2017 nominations don't open until October 16th.