Safety 1st Awards - nominate your camp and get the recognition it deserves
2016 Safety 1st nominations are now open!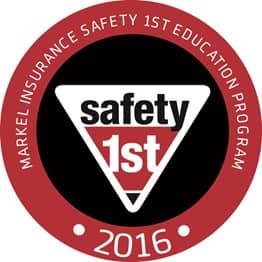 Be sure to nominate your camp for Markel's Safety 1st recognition before the November 23 deadline. Markel's Safety 1st program recognizes camps that have shown an outstanding commitment to safety.
For more information and to nominate, please go to markelcampinsurance.com.
Is your camp ready for winter?
According to AccuWeather long-range forecasters, the 2016-2017 winter season promises to be an interesting one.
For the Southeast: Winter will slowly creep into the Southeast this season, as very mild air hangs on throughout the month of December. However, the new year will usher in a pattern change as a sudden burst of cold air penetrates the region. Cold air will once again retreat following January and the threat is predicted to shift to severe weather.
For the Northeast: Frequent storms across the northeastern U.S. this winter may lead to an above-normal season for snowfall.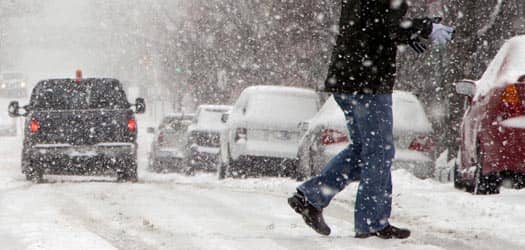 "I think the Northeast is going to see more than just a few, maybe several, systems in the course of the season," AccuWeather Long-Range Forecaster Paul Pastelok said. Unlike last season, in which most of winter's snowfall came from a few heavy-hitting storms, this winter will last into the early or middle part of spring and will feature frequent snow events.
Overall, it's predicted that the region will total a below-normal number of subzero days, though the temperature will average 3-5 degrees Fahrenheit lower than last year.
For the Northern Plains and Midwest: Developing snowpack in early December may contribute to even colder weather. Temperatures will plummet as the season goes on; averaging 6 to 9 degrees lower overall than last winter.
"...There are going to be some nights, especially if there's snow cover in the heart of winter, that could get down to 20 or 30 below, especially in parts of Minnesota like International Falls and Duluth and parts of the Dakotas," Pastelok said.
Cold air will also remain entrenched across the Midwest after arriving in late November. Coupled with warmer waters over the Great Lakes, an early start to lake-effect season is in store.
For the Southern Plains and Gulf Coast: Fall-like weather will linger into the winter season across the southern Plains and Gulf Coast, but a change will loom on the horizon.
Though the milder weather will retreat, dryness will stick around, becoming a major theme of the season.
Is your camp prepared for adverse weather?
Risk management strategies that provide the greatest impact during adverse weather conditions involve three primary areas: protection of property, preventing slip-and-fall accidents, and safe vehicle operation.

Strategy #1: Protect property
Conduct pre-storm inspections of facilities and respond quickly after a storm. The time spent now planning your winterization and inspecting your facilities and equipment can save you a lot of time and expense later.

Take actions now to protect your facilities from winter damage due to possible heavy snow accumulations. Consider reinforcing cabin rafters with 2"x4" studs anchored to a 5- or 6- foot long 2"x8" to distribute the weight to the floor. Clearing out dead trees around cabins and those overhanging roof areas before a storm is also a good practice. In the event of a winter storm, it is important for maintenance personnel to conduct facility inspections as soon as practicable. Ask them to identify priorities for repairs, which may help prevent additional damage.

If your facility is closed during the winter, consider keeping the heat on. Keep pipes from freezing underneath sinks by opening cabinet doors, which allows warmer room air to circulate around the pipes. Your heating expenses are far less costly than having to close a critical building to repair water damage due to freezing pipes.

Other alternatives include:
Draining the pipes in buildings such as the office or kitchen
Sealing all openings where cold air can get at unprotected water pipes and cover pipes with foam or fiberglass insulation sleeves
Letting water drip from an open faucet to help prevent pipes from bursting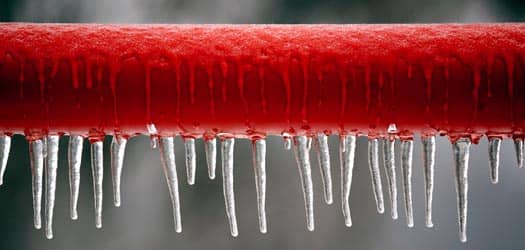 Strategy #2: Prevent slip-and-fall accidents
Slip-and-fall accidents often increase as the wintry weather arrives. You can reduce the potential of one occurring at your facility by taking simple precautions ahead of time.
If you lease your property, review the lease to determine who is responsible for snow removal and in what areas.
Clear walkways of ice and snow as soon as possible.
Keep ample amounts of ice-melting compound on hand. Store it in an area that is easily accessible by adult staff. Keep in mind that spreading salt or sand to improve traction is a good temporary fix, but the better solution is to clear the pathways.
Watch for black ice, which occurs when water melts and refreezes on dark asphalt surfaces. Downspouts and near-curb areas can become especially hazardous as well. Outdoor lighting can help make these areas more visible to guests.
Place skid-resistant, absorbent mats at all entrances. Inspect the mats frequently so they do not become tripping hazards, and replace frayed mats immediately.
Make advance arrangements with your snow removal contractors to clear sidewalks, parking lots, and walkways before any public visitors arrive.
Document all removal and clearing efforts and keep the records through the winter season.
Post "Wet Floor" and other advisory signs warning of hazardous conditions. Whether used outdoors or indoors, these signs must be visible and located in the area of the hazard.
Check your floors frequently, and immediately clean up any moisture you find.
Document your efforts to keep your floors hazard free in a daily log or on your calendar. It is very important to be consistent and timely with your cleaning and inspection schedule.
Strategy #3: Prepare vehicles for winter weather
Having a well-maintained vehicle supports an effective vehicle safety program. Many auto accidents are the direct result of poorly maintained vehicles. Before inclement weather arrives, carefully inspect your vehicles to identify and correct maintenance issues that may contribute to an accident.

It is strongly recommended that any inspection be completed by a certified professional mechanic. AAA provides the following items to check in order to determine your vehicle's fall and winter maintenance needs. Depending on what you find, you may need a trained mechanic to follow up and correct defects.
Battery and charging system. Have the battery and charging system tested by a trained technician. A fully charged battery in good condition is required to start an engine in cold weather.
Battery cables and terminals. Make sure the battery terminals and cable ends are free from corrosion and the connections are tight.
Drive belts. Inspect the underside of accessory drive belts for cracks or fraying. Many newer multi-rib "serpentine" belts are made of materials that do not show obvious signs of wear. Replace these belts at 60,000-mile intervals.
Engine hoses. Inspect cooling system hoses for leaks, cracks, or loose clamps. Also, squeeze the hoses and replace any that are brittle or have an excessively spongy feeling.
Tire type and tread. In areas with heavy winter weather, installing snow tires on all four wheels will provide the best winter traction. All-season tires work well in light-to-moderate snow conditions provided they have adequate tread depth. Replace any tire that has less than 3/32-inches of tread. Uneven tire wear can indicate alignment, wheel balance or suspension problems that must be addressed to prevent further tire damage.
Tire pressure. Check tire inflation pressure on all four tires and the spare more frequently in fall and winter. As the average temperature drops, so will tire pressures—typically by one PSI for every 10 degrees Fahrenheit. Proper tire pressure levels can be found in the owner's manual or on a sticker typically located on the driver's side door jamb.
Air filter. Check the engine air filter by holding it up to a 60-watt light bulb. If light can be seen through much of the filter, it is still clean enough to work effectively. However, if light is blocked by most of the filter, replace it.
Coolant levels. Check the coolant level in the overflow tank when the engine is cold. If the level is low, add a 50/50 solution of coolant and water to maintain the necessary antifreeze capability. Test the antifreeze protection level annually with an inexpensive tester available at any auto parts store.
Lights. Check the operation of all headlights, taillights, brake lights, turn signals, emergency flashers and back-up lights. Replace any burnt out bulbs.
Wiper blades. The blades should completely clear the glass with each swipe. Replace any blade that leaves streaks or misses spots. In regions where snow is common, consider installing winter wiper blades that wrap the blade frame in a rubber boot to reduce ice and snow buildup that can prevent good contact between the blade and the glass.
Washer fluid. Fill the windshield washer fluid reservoir with a winter cleaning solution that has antifreeze components to prevent it from freezing.
Brakes. If there is any indication of a brake problem, have the system inspected by a certified technician to ensure all components are in good working order.
Transmission, brake, and power steering fluids. Check all fluids to ensure they are at or above the minimum safe levels.
Emergency road kit. Carry an emergency kit equipped for winter weather. The kit should include:

Mobile phone pre-programmed with rescue apps and important phone numbers including family and emergency services
Car charger
Drinking water
First-aid kit
Non-perishable snacks for both human and pet passengers
Bag of abrasive material (sand, salt, cat litter) or traction mats
Snow shovel
Blankets
Extra warm clothing (gloves, hats, scarves)
Flashlight with extra batteries
Window washer solvent
Ice scraper with brush
Cloth or roll of paper towels
Jumper cables
Warning devices (flares or triangles)
Basic toolkit (screwdrivers, pliers, adjustable wrench)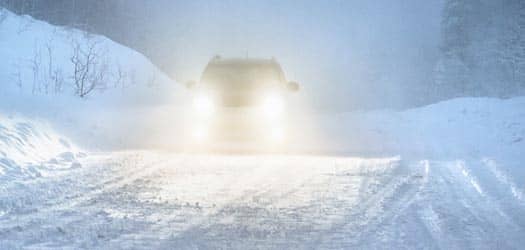 Lastly, when inclement weather occurs, remind drivers to operate the vehicle with safety in mind. Driving under the posted speed-limit, remaining aware of road conditions, and being prepared to respond to a skid are well planned precautions.
Learn more about operating a vehicle in wintery conditions.
Valuable discounted services
Markel partners offer value added services which are discounted to our customers.
Intellicorp - criminal background checks at a 60% discount
CampDoc.com - web-based health management for camps
Driver safety education - van and fleet drivers online education at 25% discount
Praesidium - child abuse risk management services at 20% discount
American Camp Association's® (ACA) e-Institute - free staff training
Click here for more information and to access these valuable services and discounts.