Nominate your camp and get the safety recognition it has earned
Markel 2018 CAMP Safety 1st Award -- nominations now open!
Self-nominate your camp for Markel's Safety1st recognition.
Markel's Safety 1st program recognizes camps that have shown an outstanding commitment to safety.
If your program is selected to receive the Safety 1st designation, you will receive:
Markel's Safety 1st certificate

A press release you can use to announce your achievement

Rights to use the official Safety 1st logo

A listing in Markel's nationally distributed Risk Management News

Recognition in the Safety 1st Hall of Fame on Markel's website
To nominate your camp and for more information, please button below:
Markel continues practical and effective camp safety/educational webinars this fall!
Mark your calendar! - Register now




Yesterday, Today, and Tomorrow: Discovering Staffing Strategies That Work by Kim Aycock and Deb Jordan
Tuesday, November 13 - 1:00pm eastern
Let's face it! Yesterday's hiring practices aren't achieving the results needed to get staff to work at camp in today's world.

Stack the odds in your favor by understanding the latest staffing trends and taking a look at promising practices for recruiting and hiring. Learn initial findings from ACA's Task Force, Project Real Job, to help overcome the realities of filling staff positions and focus your energy with effective tactics for this year's hiring season!
Facility Risk Assessment for an Active Shooter/Hostile Event Response (ASHER) Program
Markel's Camp Safety 1st Award survey continues to identify camp security as a concern expressed by our camp policyholders. Many of the responses ask for resources to help support a camp's readiness to handle an active shooter or trespasser that enters camp with ill intent. One of the most important steps for programs to take is to consult with your local law enforcement authority to address local resources and strategies that may be specific to your jurisdiction.

To address what needs to occur for your camp to establish an effective response, you should complete a risk assessment of your program. Guidelines for what can be involved with that assessment are provided by the National Fire Protection Association (NFPA).

According to the NFPA 3000 (PS) – Standard for an Active Shooter/Hostile Event Response (ASHER) Program 2018, for each identified at-risk location, the following information shall be considered in the risk assessment and made available to the Authority Having Jurisdiction (AHJ).
Occupant/ attendee preparedness measures
Building owner or owner representative
Name or other identification of area/ facility
Number of occupants/ attendees and maximum capacity
Age groups of occupants/ attendees
Security capabilities of venue (cameras, security)
Ingress
Egress
Area accessibility
Access control
Facility/ area use
Alarm systems
Existence of fire protection systems
Building construction type
Availability of building map and/ or site plan
Known intelligence
Distance to and capabilities of medical facilities
Nearby structures
Seasonal weather conditions
Emergency responder accessibility
Other relevant information as deemed pertinent
To further assist your response readiness, you can conduct a security vulnerability assessment. This assessment helps to identify potential threats to your program. You can learn more about a security vulnerability assessment by accessing Markel's risk management website. You can also gain access to a 9-minute training video available through Markel's new safety video platform, Training Network NOW.

---
Ref: NFPA 3000 (PS) – Standard for an Active Shooter/ Hostile Event Response (ASHER) Program 2018. National Fire Protection Association. Quincy, Massachusetts.2018
Controlling claims costs through timely reporting

You can help control the costs of claims by immediately reporting any allegation of property damage or bodily injury that is made against your business, even if the allegation is not an official claim. Timely reporting of incidents may also have a positive impact on your overall cost of insurance.

A number of insurance carriers have conducted studies showing that the later claims are reported, the more they cost to resolve.

Reporting claims promptly is part of your insurance contract
As the holder of an insurance policy, you have a contractual obligation to report claims as soon as practicable. A good rule of thumb is to report losses within 24 hours of the occurrence and no later than 72 hours of being made aware of the situation. Many times, insureds are not aware of an incident until they receive suit papers advising of a potential claim. In these cases, notify your insurance agent immediately.

Timely claim reporting has many benefits:
It allows claims examiners the opportunity to gather accurate information while it is still fresh in everyone's mind. This facilitates a meaningful liability analysis to prepare a plan for an effective defense, if necessary.
It helps preserve evidence and potential testimony while all involved are available.
It reduces the opportunity for someone to commit insurance fraud -- a crime that costs consumers billions of dollars each year.
Timely claims reporting can help reduce unnecessary costs associated with vehicle storage fees and rental car bills.
A claim won't go away because you don't report it
Far too often, insureds try to handle an accident or loss themselves, only to end up notifying the insurance company after a judicial judgment has been entered against them. The insured then presents the claim to the insurance company; expecting to receive payment for the judgment cost, legal expenses, and court fees. Such delays could jeopardize your coverage.

If you fail to report claims promptly, you may receive a letter advising that your insurance company is "reserving their rights" while investigating the claim, which may lead to a potential coverage denial for late reporting. You may have to hire your own attorney to defend you if a suit is filed, leading to time away from work and out-of-pocket expenses.

Complying with the terms of your insurance contract is a great way for you to take charge of managing your insurance costs. It is important to train your employees to report accidents and potential claims to their manager as soon as they happen. Make this training a part of your new-hire process and provide frequent reminders to current employees.

How to report a claim
As a Markel policyholder, if an accident or property damage occurs at your facility, follow these three steps.
Immediately report all claims to your agent or to Markel Claims at 800-362-7535 or newclaims@markelcorp.com . Report crimes involving theft and vandalism to the police.
Write down and describe how, when, and exactly where the accident or injury happened, and get the names, addresses and phone numbers of everyone involved -- if practical, take photos at the scene.
Send Markel all correspondence regarding the claim as soon as you receive it -- don't let it pile up. Copy all accident reports, bills, statements, and letters, and mail the originals to Markel. Be sure to reference your policy number and claim number on each document.
Note: If you are served with a lawsuit, immediately call Markel Claims and ask to speak with a claims manager. If you have an existing claim, speak with the handling claims examiner.
Suggested guidelines for incident report forms
Organizations often develop and use their own incident report forms so they can capture information when an accident occurs. These forms may be used to communicate what happen to both internal and external stakeholders. Depending on the organization's objectives for this information, these forms may be used to capture various data to help better understand the important questions of who, what, where, when and why an accident occurred. While the desired outcome may be full of good intent, there is always a possibility that an incident form may become discoverable should a lawsuit be filed against the organization involved.

It is highly recommended that an organization consult with their attorney or insurance company so they can develop an incident form that captures useful information that can serve as a positive tool for accident investigations.

For Markel clients, the following information are suggested guidelines for incident report forms. Along with date and policy number, Markel's incident report form seeks to capture information in four areas; (1) Insured/Organization information, (2) Property damage information, (3) Injured party information, and (4) Incident information. As a Markel insured, you can use the following criteria as the basis for your incident report form: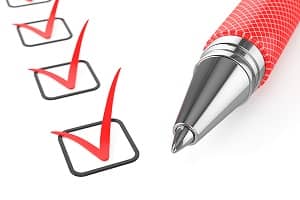 Insured/Organization information:
Insured/Organization name
Mailing address
Location address (if different than mailing)
Phone number and contact name
Property damage information:
Owner of damaged property
Their address
Their phone number
Damaged property description
Injured party information:
Name of injured person
Their address
Their phone number and an alternate phone number if available
Date of birth (this is important in case the injured party is a minor, their parents will need to be contacted)
Parent or guardian name(s)
Description of injury (be specific)
Incident information:
Date of damage/injury
Time of damage/injury
Exact location of the incident
What activity was going on
Detailed description of the accident
Witness information. This should include their name, address, phone number and their age.
You can obtain a copy of Markel's Incident Report Form or notify us of an incident on-line at markelinsurance.com/file-a-claim.