By: Mike Huss, Loss Control Consultant

The best way to lower insurance costs is to prevent accidents or losses from happening in the first place. However, after a loss occurs the simplest way to control the cost of a claim is to report it promptly. Markel Specialty Commercial is committed to delivering superior claim service to their policyholders. Since the employer's role in this process is critical, Markel encourages them to report claims the same day the loss or accident occurs. Slow reporting can increase claims costs by 50% or more. Claims should be promptly reported for the following reasons:
Facilitating prompt and appropriate medical care which may possibly avoid medical complications and reduce treatment costs

Reducing litigation by providing immediate contact and prompt delivery of benefits to injured employees

Ensuring prompt and successful return-to-work to reduce loss of productivity

Allowing enough time for a complete accident investigation

Recording facts about the incident while they are still fresh

Avoiding fines or surcharges that may be awarded if employee benefits are delayed

To assure that coverage is not affected

To help resolve a claim promptly

To improve subrogation success

To prevent additional damage

To protect the ability to defend a claim
Source: Markel Specialty Commercial and Wolfe Ins. Group
By: Mike Huss, Loss Control Consultant

The physical hazards of chemicals threaten the workplace and environment, as well as personnel. These hazards exist when chemicals are flammable, explosive, and/or reactive. Health hazards come from chemicals with corrosive, and/or toxic properties. Without proper protection or care, workers may come in contact with hazardous chemicals—even inhale or swallow them—causing acute or chronic (long-term) problems.

More than 32 million workers (roughly 20% of the entire U.S. workforce) are exposed to hazardous chemical products in the workplace. According to the Occupational Health and Safety Administration (OSHA) www.osha.gov, 650,000 different chemicals are present in more than 3 million American workplaces.

Hazardous chemicals were the cause of nearly 3 million nonfatal private industry injuries or illnesses in 2014, and the dangers of these chemicals present extreme challenges for both employers and employees in the form of cancers and other lung, kidney, skin, heart, stomach, brain, nerve and reproductive diseases.

The following steps can be taken to protect employees and ensure their safety: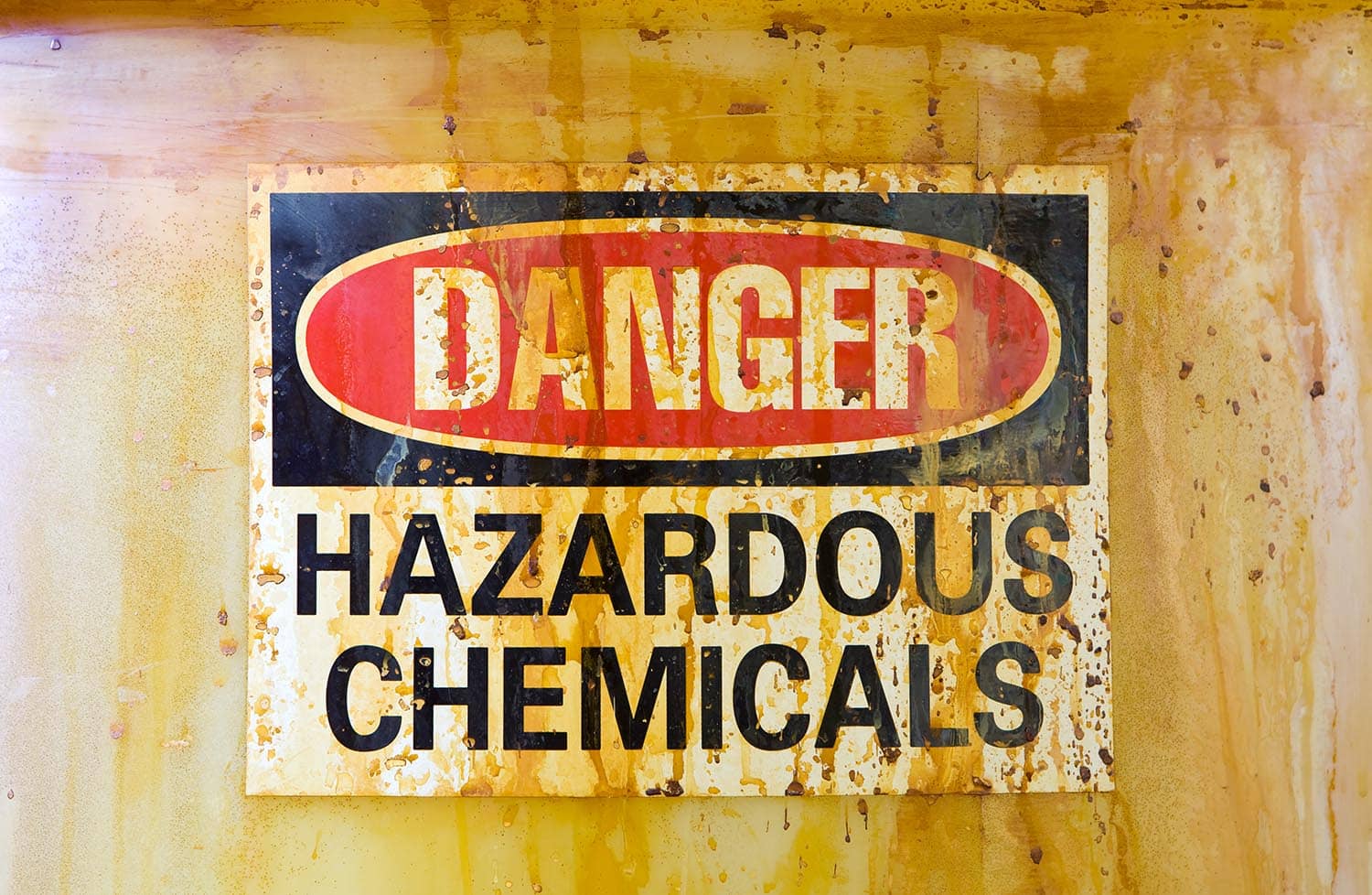 Provide the proper protective equipment. This includes, proper googles and face shields, chemical gloves, protective clothing and coveralls and the proper footwear

Develop a required hazard communication program. This program includes a written plan, employee training, chemical inventory and safety data sheets (SDSs). Having a plan in place is key in the event of an incident

Make eyewash stations and drench showers easily accessible
It is extremely important to have an eyewash station in your facility. For skin exposure, workers have seconds to get to an eyewash station or shower to prevent severe damage. Train employees on the proper use of this equipment.

Using the tips outlined above is a good first step in developing a comprehensive program to protect your workers from chemical hazards.

Source: Business & Legal Resources; Arbill
By: Kim Coonrod, Director, Loss Control

NIOSH releases mobile app for chemical hazard guide
NIOSH has created a mobile app to accompany its Pocket Guide on Chemical Hazards. Containing more than 600 chemical entries and appendices, the app allows users to search by chemical name or synonym, as well as DOT, CAS or RTECS numbers. Information also can be marked as a "favorite" for future reference, according to NIOSH.

The Pocket Guide on Chemical Hazards, which has been in print for more than 40 years, provides information on workplace chemicals and associated hazards.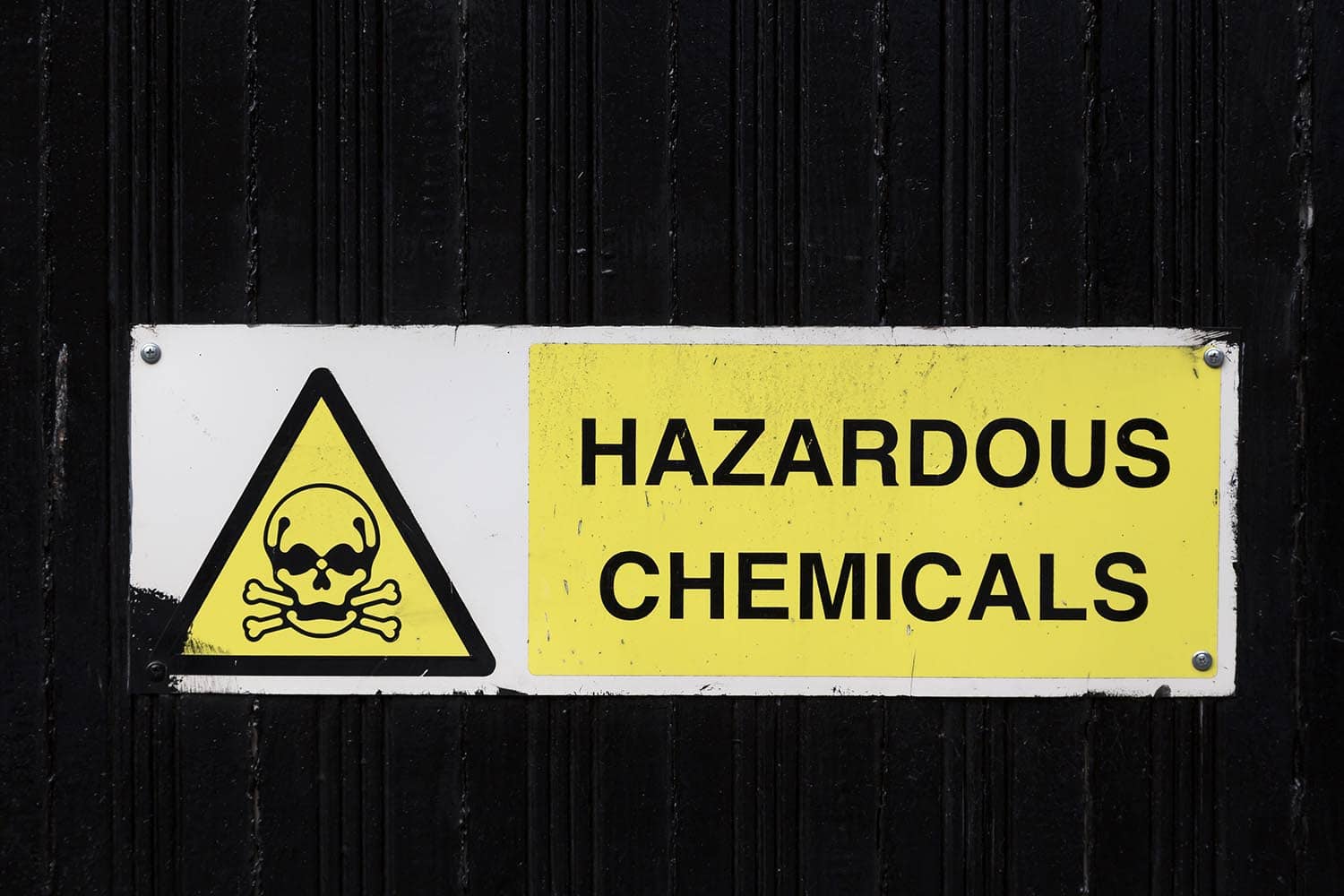 Guide offers best practices for safely using bleach to clean and sanitize
Employees who use bleach for workplace cleaning and sanitizing are the focus of a new safety guide published by the Michigan State University College of Human Medicine, Occupational and Environmental Medicine Division.

The guide offers best practices for workers exposed to bleach, including janitors; housekeepers; environmental engineers; and hospital, restaurant, maintenance and agricultural workers. Bleach should be used only when required and in the right amount, the guide states. Users also should remember that bleach concentrate has a stronger solution than regular bleach.

NIOSH MSD Program Updates Key Ergonomics Guide
The NIOSH Musculoskeletal Disorders Research Program recently updated the NIOSH document Elements of Ergonomics Programs – a step-by-step guide to create, implement, and maintain an ergonomics program. The guide provides basic information useful for employers, workers and others in designing an effective ergonomics program to prevent work-related musculoskeletal disorders.

OSHA guide addresses silica rule compliance for general industry, maritime
OSHA has published a Small Entity Compliance Guide, intended to help small businesses comply with the agency's standard on worker exposure to respirable crystalline silica for general industry and maritime. The agency presented its final rule as separate standards – one for construction and one for general industry and maritime. Both went into effect in June 2016, with general industry and maritime having until June 23, 2018, to comply.

The document details the required steps employers must take to protect employees, including assessing workplace exposures and using engineering and work practice controls to keep exposures at a safe level.

Crystalline silica is a known carcinogen, and exposure to silica dust can trigger silicosis – a chronic disease that involves scarring of the lungs. OSHA estimates that 2.3 million workers are exposed to the dust, including 2 million construction workers.

The rule lowers the permissible exposure limit for respirable crystalline silica to 50 micrograms per cubic meter of air averaged during an 8 hour shift.

3M launches online silica safety tool kit
3M's latest online informational tool kit focuses on silica, specifically the OSHA Respirable Crystalline Silica in Construction Regulation released in March 2016 (29 CFR 1926.1153). Users can learn more about the regulation and resources related to silica at 3M.com/OSHASilica.

On the 3M Silica site, visitors will find key regulations and regulation updates, videos, fast facts, technical bulletins, infographics, a product selector, and more — all curated by 3M industrial hygienists and certified safety professionals.
By: Courtney Rosengartner, Sr. Loss Control Specialist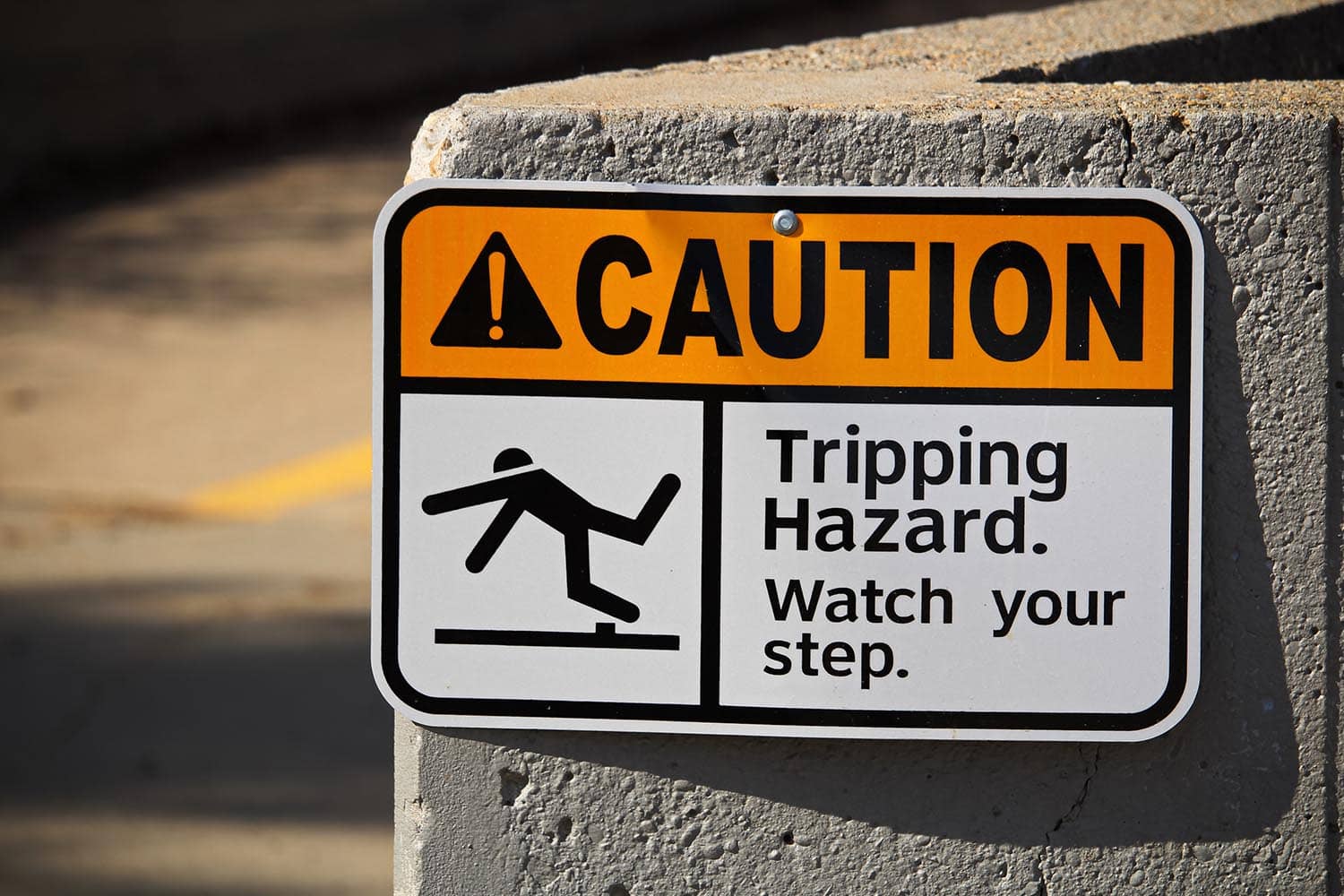 A janitorial employee tripped over wood boards while carrying cleaning materials. The fall caused a sprain and tendon tear to her shoulder and contusion to her hip. The bank she was cleaning was undergoing construction and she needed to access this particular area to get to the warehouse where supplies are stored. Fortunately, she did not have to miss any work but continued to experience pain and swelling in her shoulder. She began physical therapy three times per week and was assigned to light duty with lifting restrictions. She continued to seek medical treatment for prolonged pain and eventually underwent surgery on her shoulder. The monetary cost of her injury is estimated at over $65,000.

It is necessary for cautionary signs to be placed when there are uneven walking surfaces. A sign at the construction zone could have alerted her to the floor boards. The cleaning staff needed to access this area to get to the warehouse where the supplies were stored; if possible the materials could have been relocated prior to beginning the remodel to avoid traffic in the area. Remember when carrying materials it is important that the load does not impair your view so you can see any obstacles in your path. When cleaning businesses after hours make sure the lighting is adequate in the areas that are being accessed. Furthermore, even when areas are under construction, proper housekeeping is just as critical to avoid injuries, specifically slip, trip and falls.