By: Mike Huss, Loss Control Consultant
Even if your workers don't drive as part of their job responsibilities, they still probably spend a lot of time on the road whether commuting or running their kids around to activities or picking up groceries and doing other errands. And since motor vehicle accidents are the most common cause of death in the United States, you have a vested interest in making sure your workers understand the risks of highway driving.
Why it matters: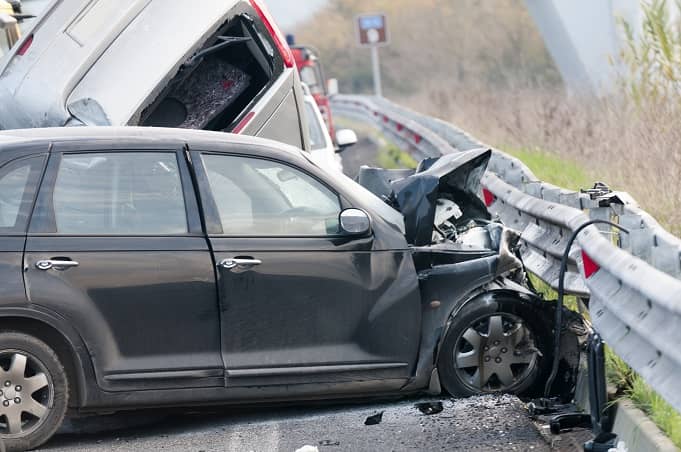 Motor vehicle accidents are the most common cause of death in the United States and the most common cause of work-related fatalities.

Someone dies in a motor vehicle accident every 11 minutes, and someone is injured in a crash every 18 seconds, including many disabling injuries.

Fatalities and serious injuries are particularly frequent in highway crashes because of high speeds.
Remind your workers of basic safe driving rules of the road. While these tips may seem obvious, refresher training on driving skills is always timely since many American workers spend so much time driving.
Obey speed limits and maintain a safe following distance

Stay at least two seconds behind the vehicle in front of you in good daylight conditions

Wear a seat belt and require passengers to wear seat belts

Keep your hands on the wheel, your eyes on the road, and your mind on your driving

Never drink or take drugs and drive—impaired driving is a major cause of highway crashes

Look ahead for changes in traffic conditions and prepare to slow down

Adjust your speed in construction zones and in bad road or traffic conditions

If you have car trouble, pull off the highway or move into the breakdown lane

Activate emergency flashers, stay in your vehicle, and call for help

If you have to exit your vehicle, exit on the passenger side and stand well clear of the road

Never change a tire on the highway unless you are clear of travel lanes and can work safely
Warn your workers to be careful of distracted driving. Highway safety experts say that drivers make 200 decisions during every mile they drive. If drivers' full attention is not on their driving, the risk of having an accident increases. In fact, experts say that distracted driving is a factor in more than 4,000 vehicle accidents a day. Not surprisingly, cell phone use while driving is a major cause of distracted driving. Even a hands-free conversation can distract you from focusing full attention on the road. Texting while driving is also extremely distracting—and extremely dangerous.
Finally, remind employees that driving at night is almost twice as dangerous as driving during the day. And driving in bad weather also requires taking extra precautions.
Advise them to follow these driving instructions:
Turn on lights a half hour before sunset so that you can see and be seen

At night or in bad weather, slow down and increase following distance to at least four seconds behind the vehicle in front of you

Use windshield wipers, lights, and defroster to maintain visibility

Beware of light rains, which can make roads very slippery

Avoid puddles, if possible; if not, slow down to prevent hydroplaning

In winter, watch out for icy patches, especially on bridges and overpasses

If you skid, take your foot off the gas, apply firm pressure to antilock brakes, and gently turn in the direction you want the front of the car to go
---
Source: Business & Legal Reports (BLR)
The basics on restaurant fire safety
By: Mike Huss, Loss Control Consultant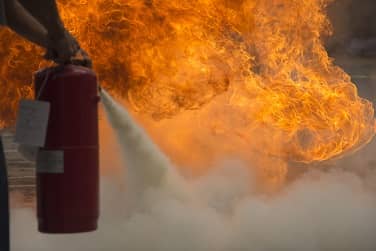 Restaurants—with their open flames, hot equipment, electrical connections, cooking oils, cleaning chemicals and paper products—have all the ingredients for a fire to flame out of control. Nearly 8,000 eating and drinking establishments report a fire each year, according to data tabulated by the National Fire Protection Association (NFPA) in Quincy, Mass. These fires cause an annual average of $246 million in direct property damage.
A fire can devastate your business, leading to lost revenues and even permanent closure. But there are steps you can take to prevent fires and minimize the damage.
Preventative maintenance
Install an automatic fire-suppression system in the kitchen

. This is crucial because 57% of restaurant fires involve cooking equipment. These systems automatically dispense chemicals to suppress the flames and also have a manual switch. Activating the system automatically shuts down the fuel or electric supply to nearby cooking equipment. Have your fire-suppression system professionally inspected and serviced semi-annually.

Keep portable fire extinguishers as a backup.

You'll need a Class K extinguisher for kitchen fires involving grease, fats, and oils that burn at high temperatures. Class K fire extinguishers are only intended to be used after the activation of an automatic hood suppression system. Keep Class ABC extinguishers elsewhere for all other fires (paper, electrical, etc.).

Schedule regular maintenance on electrical equipment

, and watch for hazards like frayed cords or wiring, cracked or broken switch plates and combustible items near power sources.

Have your exhaust system inspected for grease buildup.

The NFPA Fire Code calls for quarterly inspections of systems in high-volume cooking operations and semi-annual inspections in moderate-volume operations. Monthly inspections are required for exhaust systems serving solid-fuel cooking equipment, like wood or charcoal-burning ovens.
Staff training
Train your staff to:
Locate and use a fire extinguisher appropriately -

An acronym you may find helpful is PAST –

p

ull out the pin,

a

im at the base, make a

s

weeping motion, (be)

t

en feet away.

Clean up grease -

Cleaning exhaust hoods is especially important, since grease buildup can restrict air flow. Be sure to also clean walls and work surfaces; ranges, fryers, broilers, grills and convection ovens; vents and filters.

Never throw water on a grease fire -

Water tossed into grease will cause grease to splatter, spread and likely erupt into a larger fire.

Remove ashes

from wood - and charcoal-burning ovens at least once a day. Store outside in metal containers at least 10 feet from any buildings or combustible materials.

Make sure cigarettes are out

- before dumping them in a trash receptacle. Never smoke in or near storage areas.

Store flammable liquids properly

- Keep them in their original containers or puncture-resistant, tightly sealed containers. Store containers in well-ventilated areas away from supplies, food, food-preparation areas or any source of flames.

Tidy up to avoid fire hazards -

Store paper products, linens, boxes and food away from heat and cooking sources. Properly dispose of soiled rags, trash, cardboard boxes and wooden pallets at least daily.

Use chemical solutions properly.

Use chemicals in well-ventilated areas, and never mix chemicals unless directions call for mixing. Immediately clean up chemical spills.
Be prepared and have an emergency plan
If a fire breaks out in your restaurant, your staff must take control of the situation and lead customers to safety.
Be prepared to power down -

Train at least one worker per shift how to shut off gas and electrical power in case of emergency.

Have an evacuation plan

- Designate one staff member per shift to be evacuation manager. That person should be in charge of calling 911, determining when an evacuation is necessary and ensuring that everyone exits the restaurant safely. Ensure your staff know where the closest exits are, depending on their location in the restaurant. Remember that the front door is an emergency exit.

Offer emergency training -

Teach new employees about evacuation procedures and the usage of fire-safety equipment. Give veteran staff members a refresher course at least annually.
---
Source: National Restaurant Association and National Fire Protection Association (NFPA)
Developing disaster recovery plans for small businesses
By: Olivia Burgher, Loss Control Associate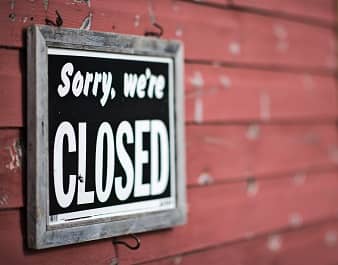 According to the Institute for Business & Home Safety, approximately 25% of businesses never reopen following a major disaster. Developing a disaster recovery plan for your small business can help you to mitigate potential losses and prepare for manmade or natural disasters.
Your plan should cover general disaster recovery, as well as addressing risks specific to the business location, size, and operations. At a minimum, the plan should include the following sections:
Emergency response

-

Who is the first point of contact (e.g., owner, manager) when a disaster occurs? How will employees be notified? What is the procedure for ensuring the safety of any employees or customers present during the disaster?
Communication

-

How will the business inform customers of the temporary closure? Are there specific customers who need to be personally notified? How can their contact information be retrieved? What information should be communicated (e.g., reasons for closure, expected time-frame to resume operations, outside resources to receive services)?
Damage assessment

-

Who is in charge of taking an inventory of physical damages? Is there a checklist of areas/items that should be included in the inventory (e.g., ceilings, flooring, building condition, entrances/exits, furniture, technology, physical documents/important files)? Will any third-party companies be necessary? How will they be contacted?
Resources and/or temporary facilities

-

Where can customers find resources or necessary services during the period of closure? Which third party entities will be necessary for the recovery process? If applicable, is there a temporary location in which the business can operate before a permanent location is acquired? Is there an agreement and plan in place with the alternative facilities?
Recovering data and files

-

How are important documents and files stored (e.g., physical storage, computer data, etc.)? How can the data be retrieved? Who is responsible for accessing files?
After a disaster recovery plan has been developed, all employees should receive training on how to implement the procedures. The more familiar they are with the information, the more likely they are to execute the plan successfully and remain mindful of workplace safety.
For additional resources regarding disaster recovery, visit OSHA's Emergency Preparedness page.
---
Source:
Institute for Business & Home Safety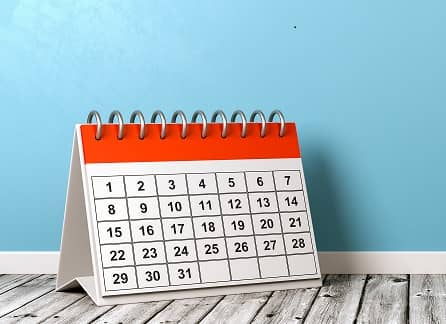 August 2018 - National Immunization Awareness Month

September 2018 - National Preparedness Month

October 2018 - National Protect Your Hearing Month and National Fire Prevention Week
November 2018 - American Diabetes Month
By: Kim Coonrod, Director, Loss Control
OSHA outlines enforcement of silica standard for general industry and maritime
OSHA issued a memorandum outlining initial enforcement of the standard for respirable crystalline silica in general industry and maritime. Most provisions of the standard became enforceable June 23. The standard establishes a new 8-hour, time-weighted average permissible exposure limit and action level. During the first 30 days of enforcement, OSHA offered compliance assistance for employers who make good faith efforts to comply with the new standard. OSHA plans to issue interim enforcement guidance until a compliance directive on the new standard is finalized. For more information, read the news release.
New OSHA fact sheet addresses silica rule for general industry, maritime
Washington — OSHA has published a fact sheet intended to help employers comply with the agency's standard on worker exposure to respirable crystalline silica (1926.1153) for general industry and maritime. The fact sheet highlights steps employers are required to take to protect employees, including assessing workplace exposures, establishing written exposure control plans and providing worker training. The final rule lowers the permissible exposure limit for respirable crystalline silica for all industries to 50 micrograms per cubic meter of air averaged during an 8-hour shift.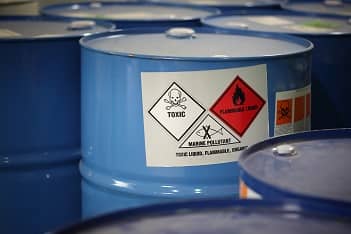 New webpage provides safety information on workplace chemicals
OSHA's new Occupational Chemical Database compiles information from several government agencies and organizations into one online resource. The webpage includes chemical identification and physical properties, permissible exposure limits (PELs), and sampling information. Chemicals can be searched by name or identification number, or grouped by PEL, carcinogenic level, or whether they pose an immediate threat when inhaled.
Falls remain among deadliest hazards for workers: study
Morgantown, WV — Falls are the second-leading cause of work-related deaths in the United States, representing 14 percent of all worker fatalities over an 11-year period, according to a recent study from NIOSH. Researchers identified fatal falls in the Census of Fatal Occupational Injuries and gauged rates across different occupations and groups of workers by using population estimates from the Current Population Survey.
From 2003 to 2014, 8,880 workers died from falls for an annual rate of 5.5 per 1 million full-time equivalent workers. Jobs with the highest fatal fall rates were construction and extraction (42.2) and installation, maintenance and repair (12.5). Falls to a lower level resulted in 7,521 deaths (84.7 percent) compared to 1,128 (12.7 percent) from falls on the same level and 231 (2.6 percent) from "all other types of falls." Fall rates were higher among men and Hispanic and older workers. Nearly half – 45 percent – of fatal falls to a lower level occurred among workers in organizations with 10 or fewer employees.
The researchers cite guidelines for employers from the National Fall Prevention Campaign – a collaboration of NIOSH, OSHA, and the Center for Construction Research and Training (also known as CPWR). The guidelines:
Plan ahead to reduce or remove fall hazards, if possible

Provide appropriate equipment when employees are working at heights of 6 feet or more

Educate workers on fall hazards and the proper use of safety equipment
Safety training falls short for immigrant workers at small construction companies: study
Washington — Immigrant construction workers employed by small companies do not receive the same amount of safety and health training as their counterparts at larger companies, according to a recent study from NIOSH and the American Society of Safety Professionals.
Researchers analyzed survey responses from 268 construction business representatives. They found that non-native workers in companies with fewer than 50 employees received less training than those in companies with 50 or more employees – both when joining the organization and at ongoing, monthly intervals. Training encompassed multiple categories, including pre-job instruction, federal and state requirements, and OSHA 10-hour training for construction. The researchers also found that immigrant workers in small companies were less likely to fulfill each type of safety training.
Other findings:
Only 5.9 percent of immigrant workers at small companies received 11 or more hours of initial safety training – 38.2 percent received three to 10 hours and 55.9 percent received two hours or less. For larger companies, those figures were 20 percent, 48.5 percent and 31.5 percent, respectively.

61.8 percent of immigrant workers at small companies received two or less hours of monthly training, compared with 42.9 percent at larger companies.

Supervisors spoke the same language as immigrant workers at 37.5 percent of small companies, compared with 68.9 percent of larger companies.
Overcoming language barriers improves safety, the researchers said. They recommend increasing awareness and training "to provide employers with the appropriate resources to reduce these risks." Possible focus areas include effective communication through conversation and dissemination of occupational safety and health training materials.
---
Source: Safety and Health Magazine - Training falls short for immigrant workers at small construction companies

By: Courtney Rosengartner, Sr. Loss Control Specialist
A concrete contractor was returning back to the workshop from a job-site when his work vehicle was struck by a semi-truck. The young worker thought the semi driver had signaled his intention to turn while stopped to cross the intersection, so he proceeded to cross the highway, resulting in a T-bone type collision. The worker had to be transported by ambulance to the hospital. Fortunately, the injuries he suffered were relatively minor; including stitches in his hand, elbow, and face. He was able to be discharged the same day and missed just one day of work. However, vehicle costs were substantial with over $100,000 in damage to the semi-truck and several thousand dollars in damage to his work vehicle.
Employers have a large part in safe roadways for everyone. Millions of people drive as part of their job duties. While some of these employees are professionally trained, many are not trained at all. Typically, if driving is only a small part of the job requirement, the employee does not receive the same safety commitment as others who spend hours per day driving. It is essential for employers to manage this risk just as they do with other workplace hazards. Half of crash-related injuries cause employees to miss work. The employer costs for these injuries is significant; including a decrease in employee health and productivity, and an increase in lost time from work and insurance costs.
Employers can offer defensive driving courses, implement a corporate cell phone policy to eliminate cell phone use while driving and require employees to wear seat belts.
---
Source: National Safety Council

Safety video spotlight – motor vehicle safety
Markel provides policyholders free access to hundreds of safety videos through a partnership with
Training Network Now
. One of the many topic options available is motor vehicle safety. Here are a few video options currently available:


Driving Safety (Non DOT) - Distracted Driving - At What Cost?

Driving Safety (Non DOT) - Distracted Driving: Real Accidents, Real Stories

Driving Safety (Non DOT) - Backing, Parking and Intersections - Commercial Vehicles

Driving Safety (Non DOT) - Trucks, Vans and Other Delivery Vehicles

Driving Safety (Non DOT) - Texting and Driving – The Facts

Sign up today!
To sign up for this free resource, please visit us online.
Class focus - driving and motor vehicle safety
The following links are provided to promote workplace safety and to assist in locating materials that may aid in the continued development of your health and safety program.