Sterling Volunteers
Propelling nonprofits, empowering volunteers
Sterling Volunteers is a trusted background screening provider tailored to the specific needs of the service sector. We work with some of the country's largest nonprofits to make screening faster, easier and less costly for nonprofits and volunteers themselves. In short, our automated, community screening model is helping break down barriers to volunteering - reducing costs, time, headaches and changing the sector for the better.
Our innovative proprietary technology revolutionized the background screening industry over a decade ago by building automated data pipelines directly into America's county and state courthouses, resulting in the industry's fastest turnaround times.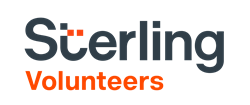 Participating organizations receive 20%+ off quality background screening services for volunteers and employees.
Strong partner-client network
The growing number of nonprofits we have on board is a testament to our strong partner network. We have National Partnerships and Preferred Vendor relationships with key organizations including Points of Light, Girl Scouts, United Way Worldwide, Catholic Charities USA, Pop Warner, CASA, Meals on Wheels America, Special Olympics, YMCA USA to name a few.

We serve thousands of nonprofits that span the country across the major service sectors of education, healthcare, sports, youth development, social and human services, and faith-based institutions and integrate with 25+ management systems – they are spreading the word about our innovative model of screening.
Key differentiators:
Quality and compliant checks - Held to highest standards
Free monthly updates - Nationwide and sex offender updating - 12 checks for price of 1
Speed - Industry leading turn-around times
Employee screening - Same discounted package pricing honored for employee screening
Simple self-service ordering process - 4 easy steps in less than 5 minutes
Easy to use administrator dashboard - Free management software
Dedicated customer service advocates - 99.7% client retention
Customized payment options for big savings - 4 options including optional contributions
Secure and FCRA compliant – Fair Credit Reporting Act (FCRA) guidelines are closely followed
Portable background check – Ability to share within community with Volunteer Fast Pass
Integrations - Easy integration with 25+ software management systems
Technology – Court-direct, smart-builder technology, Locator Select proprietary software
Accredited member of NAPBS - National Association of Professional Background Screeners- less than 10% of screening companies are accredited)