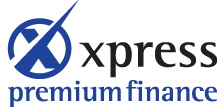 Markel has long partnered with Xpress Capital Finance which provides workers compensation and BOP agents with the ability to finance insurance policies with a click of a button.
Online integration
Multiple policies
Audit financing
Agent benefits
Agents can benefit from the online integration during the quote and bind process, which allows agents to generate a premium finance agreement real-time, without re-entering any additional information. As an extra benefit, agents can also add additional Markel policies and even policies with other carriers for the insured, providing the insured with one down payment and one monthly payment for all their policies. Xpress Capital also provides insured which have a Markel audit balance due, audit financing options to accommodate making installment payments on their audit premium.
Insured benefits
For insured, premium financing helps businesses manage cash flow by spreading insurance payments over the policy term. And since Xpress Capital Finance offers competitive no hassle financing, it may actually be cheaper to borrow outside rather than using operating capital for premium payment. Effective cash flow management creates cushions for unexpected purchase needs and makes cash/credit available when opportunities present themselves. Xpress Capital Finance premium funding is an excellent resource to help retain cash and maintain existing credit capacity.
Program benefits
Easy online integration, no re-entering of policy data
Multiple policies financed on one contract = one monthly payment
Audit premiums may be financed
Excellent terms and rates
Financing available for all types of commercial and personal insurance policies
Maximizes cash flow with fixed monthly installment payments


18% down payment
10 additional monthly payments

One-stop shopping handled by your agent
Additional source of funds while maintaining existing credit lines
Quick approval process, No credit check
Online payment options available including check-by-web and credit cards
To receive more information, please call 866.977.2271 or email service@xpresscapital.com
To learn more, visit www.xpresscapital.com