Meet the team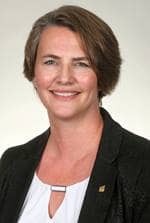 Allison D. Elzer, Director Risk Solution Services
Allison is the Director of Risk Solution Services for Markel Specialty. She joined the company in July 2019. Prior to Markel, Allison worked in various capacities in insurance, risk management, environmental consulting and market research. She has experience in a variety of areas including environmental, construction, professional, cyber, products liability, general liability, worker's compensation, property, auto/fleet, oil & gas, medical, retail, real estate and more. Allison enjoys volunteering for local charities and is the Director of Operations for her local Wings of Hope, Inc. charity events. She is a member of the American Society of Safety Professionals (ASSP), National Association of Women in Construction (NAWIC), Geological Society of America (GSA), the National Safety Council (NSC), and the National Fire Protection Association (NFPA). Allison can be contacted at
732-450-8733
.
---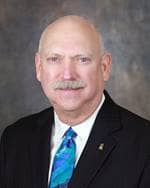 Kim E. Coonrod, Director, Administration and Operations
Kim is the Director of Administration and Operations for Markel Specialty's Rick Solution Services. He joined the company in February 2007, and has been providing accident prevention services within the insurance industry since 1992. His risk solution service experience includes assisting a wide range of customers to gain an understanding of their operations, the status of accident prevention programs, reviewing safety and health program development, and providing guidance in the correction of hazards to mitigate claims. Prior to joining the insurance industry he worked in loss prevention for retail organizations and a large transportation company, supervising safety and security operations. Kim is a member of the American Society of Safety Professionals (ASSP), the National Safety Council (NSC), and the National Fire Protection Association (NFPA). He currently holds an Occupational Hygiene and Safety Technician (OHST) certification from the Board of Certified Safety Professionals (BCSP). Kim can be contacted at 402-661-1466.
---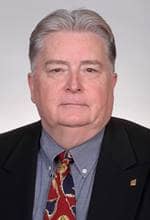 Ray Howard, Director, Technical Engineering and Risk Solutions Training
For the past 11 years Ray has been principally tasked with providing Loss Control support for Markel's underwriting efforts including Products Liability, Construction, Environmental and high risk engineering such as dams, subsidence reviews for construction projects and complicated Products Liability accounts such as Chinese drywall, medical device and pharmaceutical accounts; while, assisting other underwriting units, claims and other departments. Ray has three undergraduate degrees from Golden Gate University, CA and Park College, MO, and an MBA from Lewis University, IL, has attended several additional universities; is a member of NFPA, ASQ, ASSE, SME, and, holds many professional and jurisdictional certifications and designations. Prior to joining Markel in 2006, Ray held positions at HSB, State of Texas, Kemper, St. Paul, Reliance National, and Zurich Services Corporation.
Ray is a Member ASQ, a Regular Member American Society for Quality Control, a Voting Member National NFPA and, a Professional Member ASSE. Mr. Howard is the author of numerous articles, procedures and other insurance industry specific materials including magazine articles, technical articles, booklets, bulletins, evaluation tools and techniques (i.e. product liability evaluators, exclusions, endorsements, etc.). He has been published in "National Underwriter" magazine and "The Report" Magazine and, has been a guest speaker at various national industry conferences and meetings both in the United States and Canada. He has been interviewed by professional organizations on occasion and asked to head various sessions with industry groups and manage Loss Control for high profile accounts in the U.S. such as United Space Alliance (Space Shuttle Program) and mining operations in upper Canada. Speaking opportunities have included Vermont Insurance Captive Association, U.S. and Canadian Roofers Association Meeting, Prince Edward Island, Canada. He has taught formal industry classes in both the United States and Canada and has traveled extensively internationally including throughout Europe and Asia. Ray has attended numerous additional technical schools and other formal courses Post Graduate and Professional; and speaks German. Ray can be contacted at 732-450-8733.
---
Beth Anderson, Risk Solutions Analyst
Beth Anderson has worked in the insurance industry for 40 years - providing both underwriting, and technical services and support. Her insurance career began in a Managing General Agency, as an outside typist – typing insurance policies. She moved up in the company, eventually getting her Virginia State Property & Casualty license and becoming an underwriter. She started with Markel in November 1996, as an underwriter, working in the Personal Lines Division, and has underwritten mobile homes, motorcycles, low value dwellings, and single interest accounts. She has worked in many areas including an Administrative Assistant and a Product Technician. In 2013, she began assisting the Loss Control department and officially, became a full time member in 2019.
During her Loss Control tenure – she has provided and helped others set up training seminars and sessions both on-site and remote for underwriters, provided materials and other resources needed to perform underwriting functions, and assisted with the day to day Loss Control functions. Beth can be contacted at 804-273-1459.
---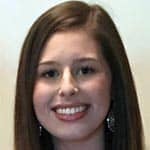 Libby Burgher, Risk Solutions Specialist

Libby is currently a Risk Solutions Specialist at Markel Specialty in Omaha, Nebraska. She graduated from the University of Nebraska at Omaha in 2018 with a Bachelor of Science in Emergency Management, right as she began her career with Markel. Libby is currently pursuing her Master of Science in Occupational Safety and Health through Columbia Southern University. Using her risk assessment and mitigation knowledge, she performs various risk solution services for workers compensation and businessowners policies. She is also a certified HIPAA Privacy Officer, which lends experience to risk management and policy development. Libby can be contacted at 402-943-1191.
---
Bill Coons, Sr. Risk Solutions Specialist
Bill is a graduate of the University of Georgia with a bachelor's degree in Risk Management and Insurance. He has over 32 years of experience in the insurance industry. Bill manages nationwide risk solution services for programs out of the Kennesaw, Georgia location of Markel Specialty including child care, charter and independent schools, and pest control. He is responsible for writing technical articles and newsletters addressing specific loss trends for our niche markets. He also supports the underwriting process through training and loss reviews. Bill routinely assists clients and producers with risk solution efforts and conducts ongoing claims analysis to identify solutions to reducing identified loss exposures. He is a Certified Playground Safety Inspector and speaks regularly at various conventions supporting our programs and encouraging best practices for risk solution services. Bill also visits regularly with key accounts providing support to their efforts to improve loss control and risk management efforts. Bill can be contacted at
678-290-2136
.
---
Michael Huss, Risk Solutions Consultant
Michael Huss received his B.S. degree in Industrial Technology-Management from the California University of Pennsylvania, and started his career in insurance risk solution services in 1986 providing risk control, safety, and health consulting services for general contractors, subcontractors, fabrication facilities, and other construction and general industry workplaces for national and regional carriers. He has worked as an independent contractor and as the Risk Manager for a large California Indian casino. Mr. Huss has been employed by Markel Specialty since May 2007. His roles include a loss control field representative, a loss control supervisor of the western region, and most recently, a loss control consultant. He currently holds the following national certifications; Occupational Hygiene and Safety Technician (OHST), Construction Health and Safety Technician (CHST) and Certified Hazard Control Manager (CHCM), and is currently pursuing the Associate in Risk Management (ARM). Michael has been an active member of the world's largest and oldest professional safety organization, American Society of Safety Professionals (ASSP), since 1989. He thoroughly enjoys the diversity and challenges encountered in the field of risk solution services and providing guidance to underwriting, insurance agents, and policy holders as it relates to risk assessment, loss mitigation and account profitability. Mike can be reached at
702-294-7911
.
---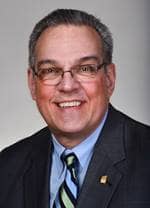 Mike Harding, Sr. Risk Solutions Specialist

Mike is a Sr. Risk Solutions Specialist for Markel Specialty. He joined the company in 2010 with more than 30 years of experience in safety and risk management, risk consulting, and fleet and driver safety encompassing a broad range of companies including several multi-location corporate level management positions. Mike is responsible for assisting clients with risk management and loss control initiatives to help lessen the risks being faced by human service and child welfare organizations, not-for-profit organizations, museum and cultural institutions, agricultural, wineries, as well as other specialty niche industry groups. Mike is also responsible for providing educational services for clients and supporting their related industry trade associations through activities such as conducting risk management and crisis management workshops, developing safety guidelines, developing industry articles, visiting client sites, participating in industry conferences, and creating risk control plans. Mike is a Professional Member of the American Society of Safety Professionals and a graduate of West Virginia University with an Undergraduate degree in Education and a Masters' degree in Safety and Risk Management. He is certified by the World Safety Organization as a Certified Safety Executive. Mike can be contacted at
804-527-7627
.
---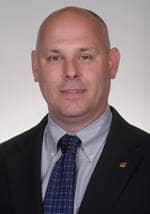 Mike Perciaccante, Sr. Risk Solutions Specialist
Mr. Perciaccante has worked in the insurance field in both underwriting and loss control for over 24 years during which time he has provided technical services on a national level within all 48 contiguous states, Alaska, and Hawaii. Additionally, he has provided technical services supporting Markel's international operations in London and Toronto. Mr. Perciaccante started at Markel in April 1996 working in the Brokerage Casualty Division prior to transferring to Loss Control in 2006. He's presently assisting in General Liability, Products Liability, Construction and Environmental, and additional supporting units.
Mike has provided training seminars and sessions both on-site and remote for underwriters, underwriting profit centers, brokers, accounts and others as develop assessment tools such as inspection programs and survey formats on very short notice for underwriters, other Risk Solutions associates and underwriting profit centers.
Mike has conducted Corporate onsite visits, meetings and on-site surveys for all levels within business classes and multi-line coverages. Mike assists management in Risk solution vendor activities including assignment of work to third party Loss Control Vendors for Markel. Mike has attended numerous additional formal courses and conferences and assists on a regular basis with internal Markel training endeavors throughout the United States. Mike can be contacted at 732-450-8731.
---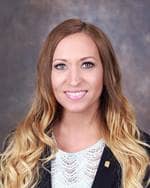 Courtney Rosengartner, Sr. Risk Solutions Specialist and Content Manager
Courtney is currently a Sr. Risk Solutions Specialist and Content Manager with Markel Specialty in Omaha, Nebraska. She began working for Markel Specialty in 2003 in underwriting while attending the University of Nebraska – Omaha where she earned her Bachelor's Degree in 2006. She has been working in the risk solution services department since 2008 with primary focus on accident prevention services for workers compensation. She achieved her Associate in General Insurance (AINS) in 2011, her Associate in Risk Management (ARM) in 2014 and her Chartered Property Casualty Underwriter (CPCU) designation in 2015. She earned her Certificate in OSHA Compliance (COC) through the Safety Council Nebraska Chapter in 2015. Courtney can be contacted at
402-661-1432
.
---
Michael A. Swain, Sr. Risk Solutions Specialist

Michael is responsible for creating and implementing risk management programs in support of youth camp and recreation programs, child care, social service, youth clubs, health and fitness clubs, martial arts, dance and gymnastics programs for Markel Specialty. With 30 years industry experience, he has an extensive background in risk management. Michael earned his B.S. from Virginia Tech and holds certifications as an Associate in Risk Management, a Senior Claim Law Associate, a Certified Playground Safety Inspector, and Commercial Lines Coverage Specialist. He also achieved certifications through the American Association of Cheerleading Coaches and Administrators Safety Certification Program, a Child Passenger Safety Technician, the USA Gymnastics Risk Management Safety Certification Program, Wilderness First Aid, American Red Cross Lifeguard Management and as an Emergency Medical Technician. Michael can be contacted at
804-527-7544
.
---
Michael "Mike" Szczygiel, Sr. Risk Solutions Specialist & Healthcare Services Manager
Michael "Mike" Szczygiel was certified as a paramedic in 1975. After years in medical transportation as a clinician, educator, administrator and litigation consultant, Mike spent a decade as Director of Risk Management for a trio of healthcare facilities which included 550 bed tertiary care hospital, a 50 bed community hospital and a psychiatric hospital. Since 2006, he has been a Senior Loss Control Specialist for Markel Specialty Commercial. He is the Chairman of the NAEMT Safety Committee and was Lead Editor and contributing author for the second edition of the NAEMT Safety Course Student Manual. He is a member of the NAEMT Workforce Committee and Mental Health sub-committee. His BA is in psychology with a minor in human biology from Ottawa University of Kansas City. He did graduate work in the molecular biology of cancer. He is a member the American Association for the Advancement of Science (AAAS) Neuroscience Division, the National Association of EMS Physicians and the Johnson County Community College Emergency Medical Sciences Advisory Board. Mike can be contacted at
678-290-3833
.