Pagan Gilman
Markel horse insurance specialist since 2012
Quick Facts
United States Dressage Association Bronze and Silver Medalist
Breed/discipline specialties: Sport horses with an emphasis on Dressage and a passion for Young Horses as well as Arabians
About Pagan
Pagan Gilman, equine insurance specialist, brings her 40 years of experience in the equine industry to Lisa Seger Insurance. Pagan has owned and competed multiple breeds and disciplines with an emphasis on Young Horses, Arabians and Dressage. A United States Dressage Federation Bronze and Silver Medal recipient, Pagan is dedicated to assisting her clients with their horse, ranch and farm needs.
"I am proud to be associated with Lisa Seger Insurance and partner with Markel Insurance, a proven company. Markel is a leader in the equine insurance industry and has been insuring horses, farms, ranches and related risks for over five decades. Considering the scope of investment and risk involved in the equine industry, it is critical to work with a proven company."
Lisa Seger Insurance is your horse, farm and ranch resource. Team Seger is committed to providing hands on service to our horse owners, trainers and farm/ranch owners. Pagan dedicates most of her time to servicing the southeast but is prepared to assist horse and farm owners from coast to coast. Pagan will see you at the shows and in the barns.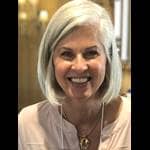 770-283-7344
877-776-8398
pagan@lisasegerinsurance.com
Roswell, GA 30075
Buy horse mortality insurance