Is your aquatics staff ready for the summer?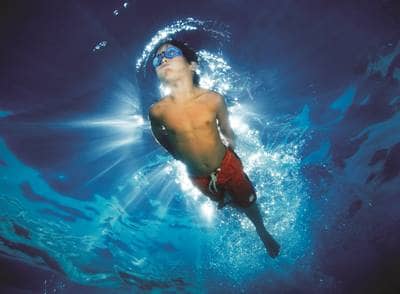 Finding and hiring your aquatics staff is only the first step in preparing for a safe summer in, on, and under the water. Just because your staff shows up with a certification card, there's no guarantee they can perform the skills they are required to have. The increase in availability of technology, such as laser printers, makes it easy to forge certifications. Less stringent lifeguard instructors pass some candidates who can't even complete their prerequisite swim. What can you do to assure your staff is ready for the responsibility you've hired them for? Simple skills verification at the beginning of your season, plus an easy-to-implement, consistent, in-service training program will help you increase opportunities for staff to practice their skills—so, if and when something happens, they can respond quickly and efficiently.
Skills Verification
Skills verification is a simple way to determine that your staff has the physical ability and knowledge to perform rescues and tasks, such as scanning, that they've been trained to do. This applies not only to lifeguards, but all aquatics staff, including those with specific skill sets which can include swimming, canoe, kayak, windsurfing, waterskiing, wakeboarding, and sailing staff. Skills verification should incorporate:
The appropriate environment.
Demonstration of the skills you are verifying by an instructor (such as a lifeguard instructor or canoe/kayak trainer).
A check of all the same skills that staff are required to complete to receive their certification.
The American Camp Association posts skills verification sheets on their website at
acacamps.org
that will assist your waterfront director with this task. Skills verification should take place as soon as possible once your staff arrives for training AND in the aquatic environment where your staff will be working. In other words, don't test your lifeguard's skills in a pool environment, if they are in fact working in a natural body of water.
In-service training
One of the most challenging tasks in camp programs can be finding time for in-service training. In-service training is critical to making sure your staff is ready to respond to emergencies at a moment's notice, and they are keeping fresh the skills they might need to use in responding to those emergencies. The general rule of thumb in the aquatics field is four hours of in-service training per month. There are four primary considerations when planning for in-service training for your aquatics staff: physical training, skills training, time, and recognition.
Physical training consists of the cardio and strength training needed to keep your aquatics staff in top physical condition, particularly for the demands required of your lifeguards. Physical training can be achieved by a variety of means and should include components of cross-training such as running or biking. Swimming skills should be practiced on a weekly basis and can include swimming lengths of your swimming area and treading water. Other physical conditioning could include running, biking, lifting weights, yoga, and Pilates. The key is to make sure swimming or water skills are always included in some part of the training and to keep staff physically conditioned to respond to emergencies.
Skills training is a given. The staff needs to be practicing the skills they learned as part of their certification course. The more they practice, the more it becomes an innate part of their response. The waterfront director should work with an activity-specific instructor, similar to who you use during the skills verification (lifeguard instructor, canoe instructor, ski instructor, etc.), to identify the different skill components and help with the in-service training as needed.
Time is a valuable resource in camp, but in-service training shouldn't be sacrificed because you just don't have the time to train all of your waterfront staff at any one time. Plan in-service training with small groups you can pull from your program without it affecting supervision. Plan for no more than 20-minute trainings at a time and focus on one specific skill. Trainings should include a warm up, skills practice, review, practice again, and a cool down. If skills are easy to practice and take small amounts of time, put two skills together in a single training period. For example, a front-approach rescue of a passive victim for lifeguards, followed immediately by rescue breathing and/or CPR. Combining skills makes it a more realistic scenario.
Recognition is a key motivator. Your staff has a difficult and stressful job, so be prepared to recognize them for the things they're doing well. Recognition goes a long way in improving staff morale and gives your staff the understanding that you see what they're doing—and think it's important.
While it takes time to plan, skills verification and in-service training are key components to your campers enjoying their time on your waterfront, and your staff being prepared to deal with difficult situations. Starting your camp season with these two components in place will hone your staff into a quick and efficient team that can respond effectively, if and when the time comes.
Cathy Scheder is the author of Camp Waterfront Management and the founder of CampAquatics, an educational organization dedicated to education, training, and aquatics risk management for camp and recreational programs. She can be reached at
CampAquatics@gmail.com
or 812-325-7226.
---
By Cathy Scheder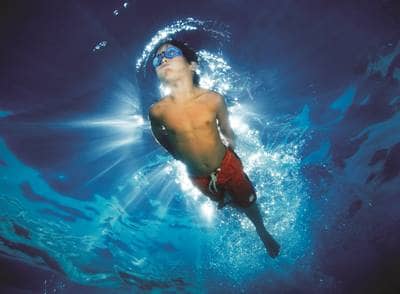 This "document" is intended for general information purposes and should not be construed as advice or opinions on any specific facts or circumstances. The content of this document is made available on an "as is" basis, without warranty of any kind. This document cannot be assumed to contain every acceptable safety and compliance procedure or that additional procedures might not be appropriate under the circumstances. Markel does not guarantee that this information is or can be relied on for compliance with any law or regulation, assurance against preventable losses, or freedom from legal liability. This publication is not intended to be legal, underwriting, or any other type of professional or technical advice. Persons requiring advice should consult an independent adviser or trained professional. Markel does not guarantee any particular outcome and makes no commitment to update any information herein, or remove any items that are no longer accurate or complete. Furthermore, Markel does not assume any liability to any person or organization for loss or damage caused by or resulting from any reliance placed on this content.
Markel® is a registered trademark of Markel Group Inc.
© 2023 Markel Service, Incorporated. All rights reserved.
Was this helpful?