Treadmill safety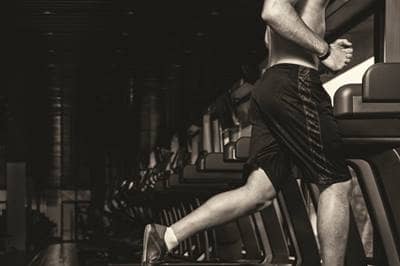 Treadmills have advanced in technology over the past two decades to a level where they are no longer "one size fits all" in their usage. The multiple features on most commercial treadmills require new users to take some time to familiarize themselves with the equipment before jumping on at a fast walk or jogging pace. Health and fitness centers are well-advised to establish treadmill safety policies and procedures to reduce the risk of injury to their members. According to the U.S. Consumer Product Safety Commission hospital emergency departments across the U.S.A. treated approximately 24,400 treadmill related injuries in 2014
Member orientation
New member orientation often serves a club well in defending an injury claim when it is determined a customer was improperly using a piece of equipment. A portion of the orientation should be specific to treadmills and cardiovascular equipment to improve the member's ability to use the equipment properly. Club employees need to take the time to show members the various treadmill controls including starting and stopping, speed, incline, and emergency safety features. The orientation should also explain the club's safety policies for treadmill use which are intended to improve safety and reduce operator errors. A common bit of safety advice is to use the side rails when stepping on and off of the treadmill.
Reduce distractions
Many treadmill accidents occur when a member is adjusting music on a device, checking a message on a phone, changing speed and incline at the same time, or is otherwise distracted. Staying safely on the moving belt of a treadmill can be a learning curve for new users. When paired with a distraction, the possibility of an accident or fall increases twofold. Health clubs should consider a treadmill policy that includes no cell phone use or placing cell phones in airplane mode. This can help reduce the potential for distractions from an incoming call or text message. Changing the speed before changing the incline is recommended to help users maintain their center of gravity while using a treadmill.
Treadmill safety features
Modern treadmills are often equipped with emergency stop systems consisting of a panic button, a tether with a clip, or both. Clubs have often been remiss in requiring the use of safety features which, when used properly, are proven to reduce accidents. Employees are encouraged to walk through cardio areas and remind members to take advantage of the safety devices. Including mention of safety devices in signed orientation paperwork may help defend a case if a member is injured when not using it properly.
Treadmill setup
Despite manufacturer warnings and best practices advice on treadmill spacing, there are still some health clubs with treadmills set up too close to each other.
Treadmills set too close together mean, in the event of a fall, there is nowhere for the user to escape the moving belt. Severe friction injuries or death can occur. The American College of Sports Medicine has a two-page publication on treadmill use which provides excellent safety information. The article is written for home users, but much of the information can easily help fitness centers develop guidelines too, such as the recommended 6 to 8 feet of clearing behind the machine.
Moving surface
Treadmill accidents often occur when a member steps onto a treadmill when they cannot tell the belt is moving. The quiet motors on new models and noisy gym environments contribute to this loss scenario. A simple solution to this problem is placing a couple of highly durable non-slip stickers on the edge of the treadmill belt. As the belt moves the stickers will be seen alerting prospective users of the moving belt. It is important to check the adhesives periodically to make sure they are not peeling. Signage in the cardio area to pay attention to moving belts is also advisable.
Supervision
In gyms where members workout alone, it is a good idea to encourage customers to check in with a friend before and after their session. If the person working out fails to check in, the friend can check on them and call for help if needed. The recent death of a prominent businessman while he was working out on a treadmill during his vacation has increased the attention to the importance of a buddy system to improve safety
* http://www.usatoday.com/story/news/2015/05/04/treadmill-emergency-room-injuries-exercise-equipment/26898487/
**American College of Sports Medicine, 2011, used with permission www.ascm.org
***http://www.nytimes.com/2015/05/05/technology/dave-goldberg-cause-of-death.html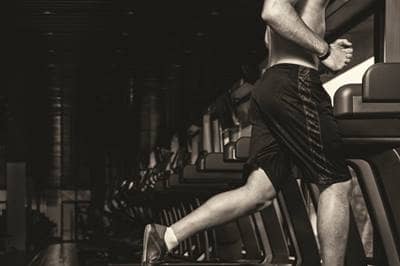 This "document" is intended for general information purposes and should not be construed as advice or opinions on any specific facts or circumstances. The content of this document is made available on an "as is" basis, without warranty of any kind. This document cannot be assumed to contain every acceptable safety and compliance procedure or that additional procedures might not be appropriate under the circumstances. Markel does not guarantee that this information is or can be relied on for compliance with any law or regulation, assurance against preventable losses, or freedom from legal liability. This publication is not intended to be legal, underwriting, or any other type of professional or technical advice. Persons requiring advice should consult an independent adviser or trained professional. Markel does not guarantee any particular outcome and makes no commitment to update any information herein, or remove any items that are no longer accurate or complete. Furthermore, Markel does not assume any liability to any person or organization for loss or damage caused by or resulting from any reliance placed on this content.
Markel® is a registered trademark of Markel Group Inc.
© 2023 Markel Service, Incorporated. All rights reserved.
Was this helpful?
Get a quote
Get a quote online or contact one of our appointed Markel Specialty agents.