General liability horse insurance Who needs it? Why and when?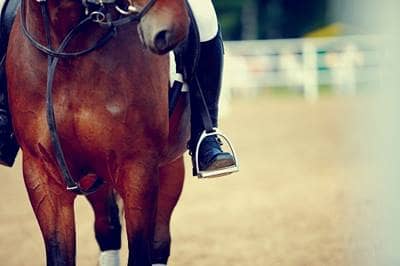 I run a training and boarding business from my barn, and also give lessons to non-boarders. What type of coverage is general liability horse insurance and do I need to be fully protected?
As part of your insurance risk management plan you do need general liability horse insurance. Sometimes referred to as general liability, it is protection that covers you and/or your business, in the event you are negligent and cause personal injury, bodily injury or property damage to others. Consider the following:
Why do I need this?

Others can make claims or sue you, whether or not their claims are valid! General liability coverage offers payment of defense costs when potentially covered allegations are made.




Are horses considered property?

In most states, horses ARE considered property, and since you board horses you don't own, you should have care, custody and control coverage. Make sure you have sufficient liability limits to cover the value of the horses you board. (These are often on a per horse basis.)




Do boarders have to have their own insurance?

Ideally, boarders would have their own horses covered for any urgent need for care (major medical, surgical, and mortality). Boarders should have their own
insurance that covers their tack.




Is my boarding contract adequate?

You should be able to answer "YES" to all of these. Is your contract...

Clear and unambiguous?
Reviewed together so that each party understands their responsibilities and questions and clarification can occur?
Signed immediately upon arrival of a new boarder? Renewed every year?
There are several types of insurance that may come into play in this scenario -- and many more questions you should be asking and considering, such as: property details related to limits, leases, additional insureds, outside trainers, and shows/events at your facility.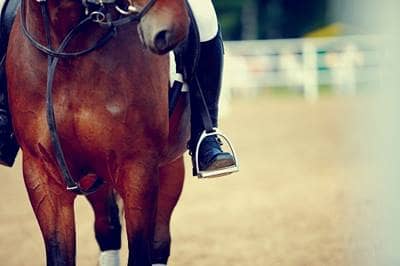 This "document" is intended for general information purposes and should not be construed as advice or opinions on any specific facts or circumstances. The content of this document is made available on an "as is" basis, without warranty of any kind. This document cannot be assumed to contain every acceptable safety and compliance procedure or that additional procedures might not be appropriate under the circumstances. Markel does not guarantee that this information is or can be relied on for compliance with any law or regulation, assurance against preventable losses, or freedom from legal liability. This publication is not intended to be legal, underwriting, or any other type of professional or technical advice. Persons requiring advice should consult an independent adviser or trained professional. Markel does not guarantee any particular outcome and makes no commitment to update any information herein, or remove any items that are no longer accurate or complete. Furthermore, Markel does not assume any liability to any person or organization for loss or damage caused by or resulting from any reliance placed on this content.
Markel® is a registered trademark of Markel Group Inc.
© 2023 Markel Service, Incorporated. All rights reserved.
Was this helpful?