When to call your insurance company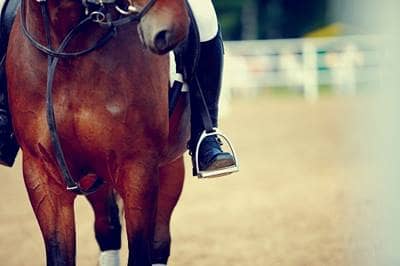 My horse is lame after competing in a horse show this weekend! Do I need to contact my insurance company? How will my coverage be affected?
Horses are an investment and coverages are available to protect your investment. It is a standard condition of all equine mortality and medical/surgical policies that the insurer be notified in the event of any illness, disease, lameness, injury, accident, or physical disability of the horse.
Many people worry reporting an injury/illness will affect coverage, when the opposite can happen. Minor treatments can lead to more serious and sometimes life-threatening conditions, so do not hesitate to contact your carrier. Horses frequently recover from minor lameness, injury, or illness within the policy period. Additional information is often requested at renewal and no exclusion may apply.


Things to remember:
Markel claims is only a phone call away, 24 hours a day, 7 days a week.
The sooner the insurer gets the information, the better it can serve you.
Always report pre-existing conditions and understand their impact on your policy.*
Immediately report any accidents/sicknesses/injuries/deaths.
Contact your insurer for permission prior to any surgical procedures and prior to euthanasia.
Make arrangements for a necropsy.
Call the police immediately in case of theft/shooting/vehicular involvement.
Bring these procedures and phone numbers to the attention of anyone having care, custody and control of your horse.
Your claims examiner will guide you through the claims process, explain your coverage, and help you fully understand your policy benefi ts.
*Pre-existing conditions are injuries or sicknesses that your horse has had in the past. These conditions may be excluded on the policy; however, the underwriter may decide not to exclude a condition depending on the severity of the sickness or injury.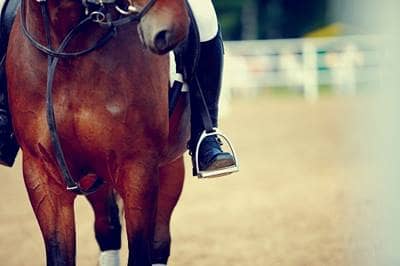 This "document" is intended for general information purposes and should not be construed as advice or opinions on any specific facts or circumstances. The content of this document is made available on an "as is" basis, without warranty of any kind. This document cannot be assumed to contain every acceptable safety and compliance procedure or that additional procedures might not be appropriate under the circumstances. Markel does not guarantee that this information is or can be relied on for compliance with any law or regulation, assurance against preventable losses, or freedom from legal liability. This publication is not intended to be legal, underwriting, or any other type of professional or technical advice. Persons requiring advice should consult an independent adviser or trained professional. Markel does not guarantee any particular outcome and makes no commitment to update any information herein, or remove any items that are no longer accurate or complete. Furthermore, Markel does not assume any liability to any person or organization for loss or damage caused by or resulting from any reliance placed on this content.
Markel® is a registered trademark of Markel Group Inc.
© 2023 Markel Service, Incorporated. All rights reserved.
Was this helpful?