Keeping kids safe on winter playgrounds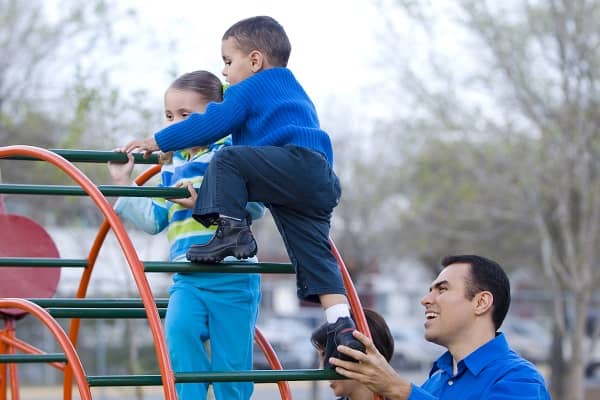 Winter weather can trigger additional hazards on playgrounds. Snow and freezing conditions create a need for more vigilant inspections of protective groundcovers and equipment, and closer supervision of children.
Protective groundcovers are tested in freezing conditions but take place in controlled laboratory environments that simulate surfaces with optimal drainage. Loose-fill materials such as wood chips, wood fibers, and sand and pea gravel can freeze into a hard surface if they do not have adequate drainage. If your protective groundcover shows a history of freezing into a hard surface, consider having a landscaping professional inspect your playground's drainage system. Rubberized mulch is not prone to freezing because it does not absorb water. Regardless of its depth, snow is not a recommended protective groundcover. Remove it around elevated play structures as soon as practicable.
Thoroughly clean all platforms and playground equipment of ice and snow. Inspect ladder rungs, handrails, platforms, slide surfaces, and landing zones for ice when the temperature falls below freezing. Be on the lookout for ice on sidewalks, blacktops, and gutter run-off areas. Have ample amounts of nontoxic ice melt available. Place an absorbent mat at entrance ways for children to dry their shoes when reentering the building.
Inspect children's clothing before allowing them to play outdoors. Drawstrings for hoods and scarves can become entangled in playground equipment creating a possible strangulation hazard. Drawstrings and scarves should be removed and a note sent home to parents explaining why.
Do not allow children to throw or eat snow. Running in snow can increase the likelihood of a slip and fall, so discourage it as best you can. If you are planning outdoor activities in the snow, get permission from parents and don't forget the sunscreen.
Hot Winter Tip!
Save a pipe and spare a headache—keep the heat on when your facility is unoccupied and temperatures fall below freezing.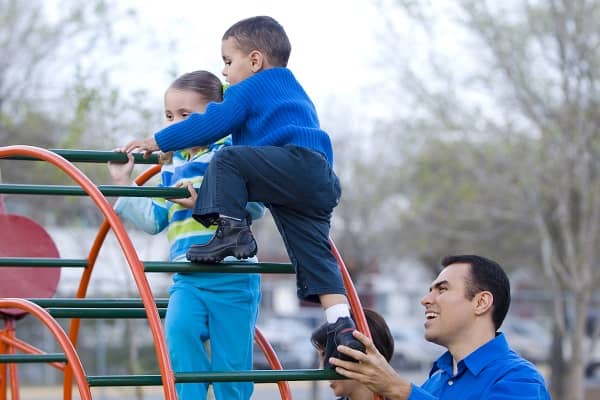 Was this helpful?