Culture of engagement equals culture of safety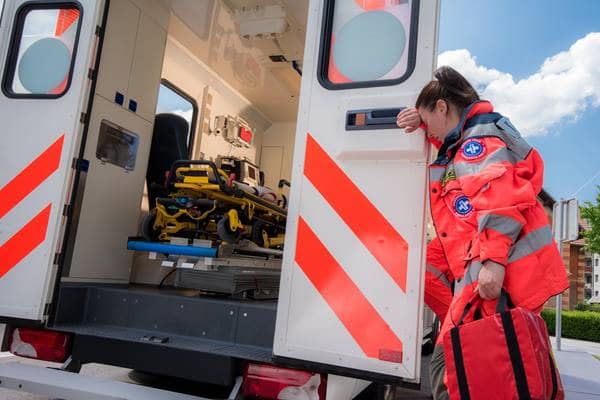 In a 2013 study on workplace safety, industry expert Weaver defined a safety culture as "an organization's shared perceptions, beliefs, values, and attitudes that combine to create a commitment to safety and an effort to minimize harm." Unless employees are happy in their work environment, they will not feel connected or committed to their ambulance company.
Discontent in medical transportation has resulted in an annual 20% to 30% turnover rate. Fewer candidates are responding to job postings and EMS education enrollment is down. In 2021 in Minnesota, 60% of certified EMTs and 15% of paramedics did not provide direct patient care. Between 2011 and 2016, West Virginia lost 11k paramedics and EMTs. A survey of EMS personnel showed that 33% of respondents plan on leaving the field within the next five years. Almost a third of new hires leave within the first year. The resultant increase in workload for remaining providers creates a hazardous environment.
Practitioners feel pressured to complete tasks more quickly. Add fatigue to the mix and unsafe driving practices, patient handling mishaps, and medication errors occur with much greater frequency. Crashes, patient drops, and drug errors might not physically damage the practitioner, but the mental toll can be cumulatively devastating.
Reasons for leaving
Results of a National Associations of Emergency Medical Technicians (NAEMT) survey citing respondents with more than one reason for leaving.
Most EMTs make less than $40k per year. Paramedics earn between $42k to $80k per year. It's good business to keep people: retention equals revenue, and onboarding can cost up to $10k per employee. Many reasons for leaving have to do with personal and not money issues. It takes mutually-respectful and mutually-responsible shared mindsets for a culture of engagement to form.

What can we do?
Communicate. You can't communicate well without connection, which facilitates trust.
Create connections by talking about things besides work. If managers only contact personnel when there is an issue, like incomplete billing paperwork, and field personnel only contact managers when there is an equipment failure, there will be a disconnect and avoidance behaviors. Get to know each other.
Celebrate successes both personal and professional. Help support work-life balance.
Replace the management separate from the workforce framework with the concept of team.
Empower team members to function and make decisions autonomously within the scope of their position. Create a sense of ownership.
Conduct annual engagement surveys and be transparent with the results.
Do annual stay surveys and exit interviews.
Committees that address workplace issues should include field practitioner and have specific goals with measurable outcomes. Share results with the entire team.
The list is not all-inclusive but intended to generate thought amongst teams. We can do a better job of caring for others if we create organizations that foster caring for ourselves.
Sources:
Weaver SJ, Lumboski LH, Wilson RF, Poh ER, Martinez KA, Dy SM. "Promoting a culture of safety and a patient safety strategy: a systematic review. Ann Intern Med 2013 Mar 5;158 ( 5PtD):369-374
2022 National Survey EMS Workforce Satisfaction and Engagement. National Association of Emergency Medical Technicians (NAEMT), January 18, 2023.
Szczygiel M (ed.), EMS Safety. Burlington, MA: Jones & Bartlett Learning, 2015.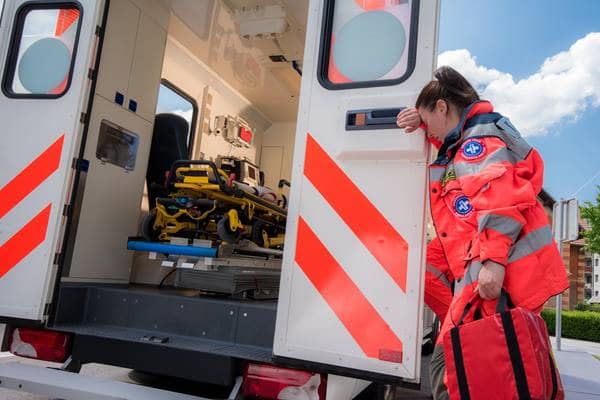 This "document" is intended for general information purposes and should not be construed as advice or opinions on any specific facts or circumstances. The content of this document is made available on an "as is" basis, without warranty of any kind. This document cannot be assumed to contain every acceptable safety and compliance procedure or that additional procedures might not be appropriate under the circumstances. Markel does not guarantee that this information is or can be relied on for compliance with any law or regulation, assurance against preventable losses, or freedom from legal liability. This publication is not intended to be legal, underwriting, or any other type of professional or technical advice. Persons requiring advice should consult an independent adviser or trained professional. Markel does not guarantee any particular outcome and makes no commitment to update any information herein, or remove any items that are no longer accurate or complete. Furthermore, Markel does not assume any liability to any person or organization for loss or damage caused by or resulting from any reliance placed on this content.
Markel® is a registered trademark of Markel Group Inc.
© 2023 Markel Service, Incorporated. All rights reserved.
Was this helpful?